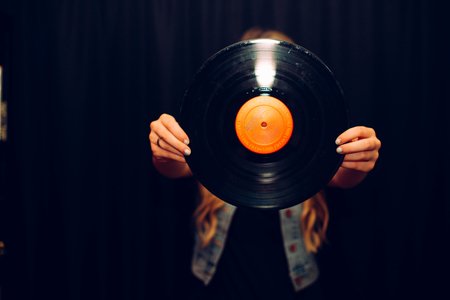 Breanna Coon / Her Campus
"After Hours": An Album Truly of Its Time
When we think about the lonely and sometimes scary times of social distancing, different things will come to mind for different people. Perhaps you'll remember getting sucked into the bizarre world of Joe Exotic on "Tiger King," maybe it's the dread of a news alert popping up on your phone or possibly the weird hobbies you've taken up. I'll think of all those things, but for me, the coronavirus season belongs to The Weeknd's "After Hours."
I'll confess my bias here: I've always loved The Weeknd and am a sucker for 80's throwbacks. This album seems as though it was gift wrapped and handed to me during this time of crisis. I got sucked not only into the music, but the story of it. The dark tale of the album's protagonist has led him to making mistakes in love that lead to loneliness and self doubt.
It's something I could relate to, even before I became disconnected from the world during this time. I think any person in university would agree with me when I say that I've made a ton of mistakes when it comes to my love life. But now, when I have to constantly be alone, it strikes a particular chord.
I've been replaying the tracks from "After Hours" since it dropped. "In Your Eyes" is the retro hit that I crank up when I need a boost of energy. "Hardest to Love" I often listen to when I self reflect (which has been quite often lately). Both "Too Late" and "Alone Again" always come up during my solitary walks, when I have to go out of my way to avoid the human connection I crave.
The artist couldn't have predicted that his album about loneliness would drop when people have to be so isolated. But it's here, and his songs have reached out and connected with me during social distancing. It's therapeutic and gives me the sound of a voice when the world is silent.