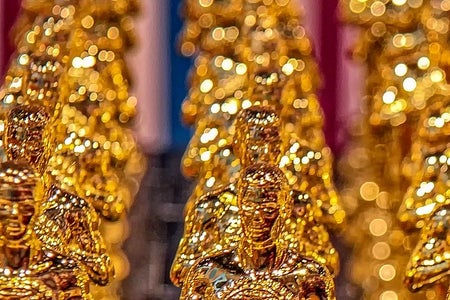 Why Representation and Diversity Matter
By the time this article has been published, the 92nd Academy Awards will have already aired on Sunday night (2/9) for everyone to witness. Regarded as one of the most prestigious nights in Hollywood history, the Academy Awards have always been an event to celebrate and honor films released the previous year. Since the 88th Academy Awards, however, the ceremony has come under scrutiny for its lack of diversity amongst the nominees in virtually every category it has to offer. When nominations for the 88th Academy Awards were released, numerous media outlets and critics observed a severe lack of racial diversity amongst the nominees. 
Back in January of 2016, the Los Angeles Times article "Oscars 2016: Here's why the nominees are so white – again," written by Rebecca Keegan and Steven Zeitchik, stated: "For the second year in a row, the Academy of Motion Picture Arts and Sciences has nominated an all-white group of acting nominees." One would think by now in 2020, the Academy Awards would have improved in diversifying their nominations, but unfortunately, this does not appear to be the case. In fact, when the nominees for the 92nd Academy Awards were released, a handful of film critics and moviegoers were disappointed by the lack of diversity yet again.
Female directors such as Greta Gerwig (director of 2017's Lady Bird and 2019's Little Women) and Lulu Wang (director of 2019's The Farewell) were left out of the nomination list for Best Director despite the immense success of their films among critics and audiences, and out of all acting categories, Cynthia Ervio – nominated in the best Best Actress category for her role as Harriet Tubman in the 2019 biopic Harriet – was the only performer of color nominated. In the Vox article "How the Oscars industrial complex makes the Oscar less diverse" by Emily Todd VanDerWerff, VanDerWerff points out how performers such as Lupita Nyong'o (Us), Song Kang-ho (Parasite), and Jennifer Lopez (Hustlers) were snubbed in the acting categories despite the immense success of their films (especially Parasite, which has been nominated for six Academy Awards this year – including Best Picture!)
As someone who loves entertainment media of almost any kind, it is not difficult to miss these discussions of representation and diversity. A majority of people (myself included) believe these discussions to be important, and that diversity and representation should be expressed in more entertainment media. Others, unfortunately, do not. A considerable amount of people see representation and diversity as something 'forced' by film and television studios in order to push an agenda. However, diversity and representation should be the norm in our media. 
Whether we realize it or not, portrayals of individuals in entertainment media impact us on how we interact with others in our day-to-day lives. This is one of the reasons representation and diversity in entertainment media are important. Harmful portrayals of minorities have been shown to leave a lasting negative impact, leading to dangerous stereotypes and even violence against individuals belonging to misrepresented minority groups. So while yes, representation is important, we must also make sure this representation is positive and doesn't fall into harmful stereotypes. 
A lack of representation can also have an impact on individuals mental health and self-esteem, especially in children and young teenagers. In the PBS article "Why on-screen representation matters, according to these teens," a student named Kimore Willis, interviewed at Etiwanda High School in California, said in regards to representation: "It just makes you feel like, 'Why don't I see anybody like me?' [It] kind of brings your self-esteem down." Positive depictions of individuals in entertainment media has been shown to leave positive effects on individuals represented, and also towards those who see these positive portrayals. Such depictions lead to a reduction in harmful stereotypes and violence towards minority groups. 
When you look around your surroundings, whether you're in a small town like where I come from, or a huge city like Lexington, not everyone is the same. You may notice individuals who appear similar to you on the outside, but they may not share similar life experiences to you. If everyone out there is given the opportunity to see their stories played out in a film, television show, or even in a novel, it shows them they are not alone. This is why representation and diversity are so important, so that each individual can feel empowered and comfortable in their own skin.