Taste the Fall Season with These Baked Goods!
Fall is amazing, and baked goods that remind us of fall only add to our excitement. There's just something about pumpkin, cinnamon, sugar, and apple that resembles the orange, crunchy leaves outside. If you're looking for baked goods to accompany you on your dim, cozy afternoons, you've come to the right place! Here is my list of must-have baked goods (along with some easy recipes) for the fall season.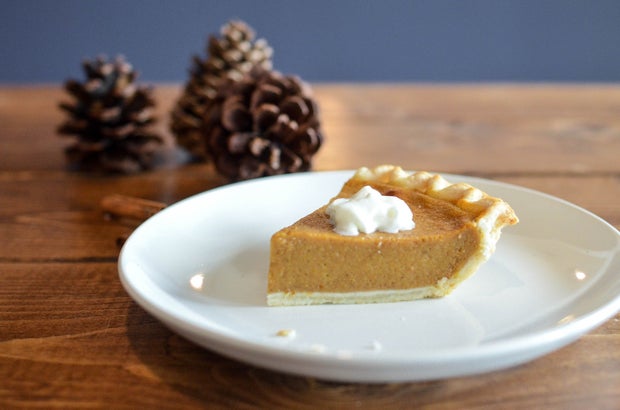 Photo by Element5Digital from Pixabay
1. Pumpkin Pie
Pumpkin pie is my personal weakness every fall, and I've already bought three this year. If you're like me and don't have the time to bake because of school and other responsibilities that suck the life out of us, I recommend buying a pumpkin pie instead of baking. If you prefer to bake, check out this recipe by Preppy Kitchen's John Kanell. To get you started, here are the ingredients you will need:
1 pie crust unbaked
15 ounce pumpkin puree one can
3/4 cup brown sugar: lightly packed
½ teaspoon ground cinnamon
¼ teaspoon ground ginger
1/8 teaspoon cloves optional
¼ teaspoon ground nutmeg
½ teaspoon salt
3 eggs large, room temperature
1 cup heavy cream
1/2 cup whole milk
1 egg
1 tablespoon cream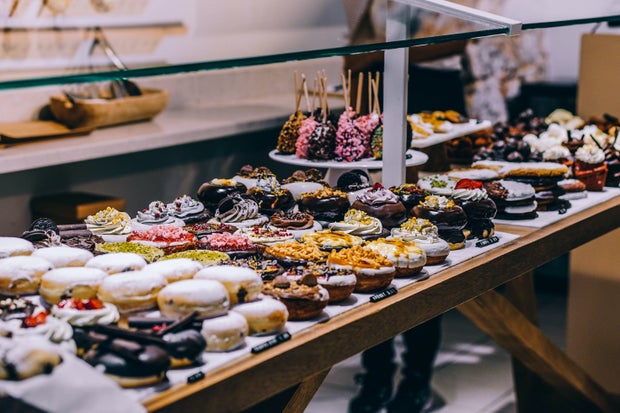 Igor Ovsyannykov/Pexels
2. Apple Cider Donuts
Do you like donuts? Me too! Apple cider donuts are a great treat that will make your mouth water. If you're in the mood to make donuts, check out this recipe by A Farmgirl's Kitchen. These are the ingredients you'll be needing:
1 cup apple cider
4 1/2 cups all-purpose flour
1 tablespoon baking powder
1 teaspoon baking soda
1 teaspoon kosher salt
2 teaspoons ground cinnamon
1/2 teaspoon ground nutmeg
6 tablespoons unsalted butter, softened
1/2 cup granulated sugar
1/2 cup firmly packed brown sugar
2 large eggs, room temperature
1/2 cup buttermilk
1 teaspoon pure vanilla extract
1 medium apple, peeled, cored, and grated Macoun or Macintosh canola oil for frying
1 1/2 cups granulated sugar
2-3 tablespoons ground cinnamon
1 teaspoon ground nutmeg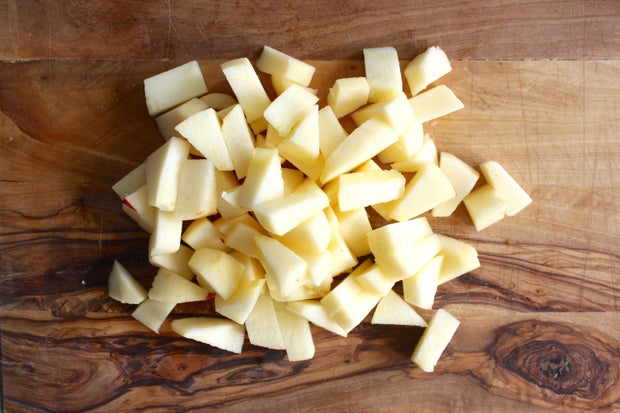 Kristine Mahan / Spoon
3. Apple Turnovers
Another delicious option is apple turnovers! These cute, apple bomb explosions of yummy are perfect for any time of the day and certainly reminds us of fall. If you'd like to give these a try, check out Marcellina in Cucina's recipe. This is what you'll need:
4 Granny Smith apples
2 tablespoons butter
3 tablespoons brown sugar
1 teaspoon ground cinnamon
1 teaspoon cornflour/cornstarch
2 sheets frozen or chilled puff pastry
1 egg beaten for egg wash
Powdered icing or powdered sugar, to serve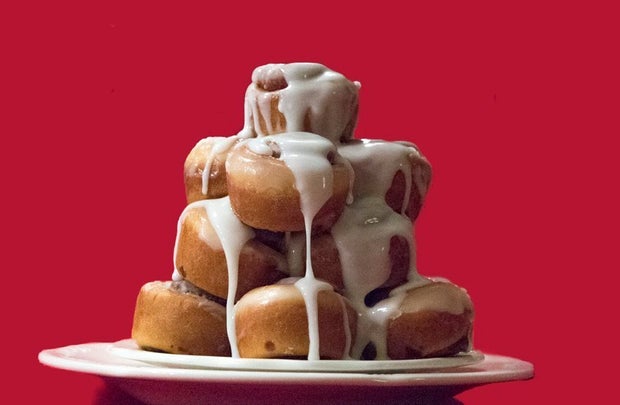 Anna Schultz / Her Campus
4. Pumpkin Cinnamon Buns
How do you make an already heavenly pastry even better? Add some pumpkin! Pumpkin cinnamon rolls are perfect on every level, and you should wait no longer to treat yourself. This recipe by Lauren's Latest is the way to go, and here are the ingredients you'll need:
1 packet active dry yeast (about 2 1/4 teaspoons)
1/4 teaspoon granulated sugar
1/2 cup warm water
1/2 cup warm milk
1/4 cup melted butter
2/3 cup granulated sugar
1 teaspoon salt
3/4 cup pumpkin puree
5-6 cups all-purpose flour
2 tablespoons very soft butter
1/4 cup maple syrup
3/4 cup packed brown sugar
2 tablespoons cinnamon
1/2 teaspoon nutmeg optional
2 cups powdered sugar
1/4 teaspoon vanilla extract
3/4 teaspoon maple extract optional
2-3 tablespoons milk
2 tablespoons melted salted butter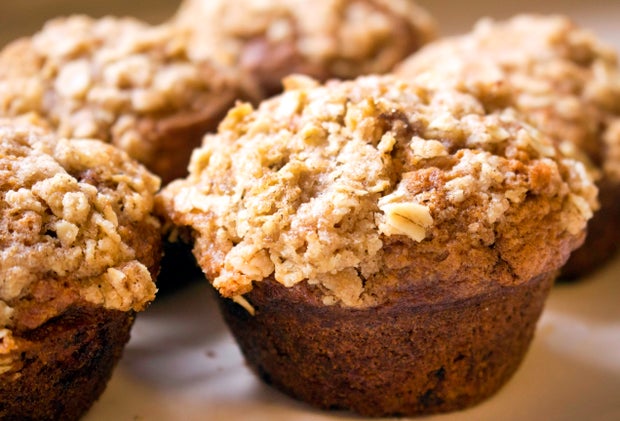 Brook Buchan / Spoon
5. Apple Cinnamon Muffins
I'm a huge muffin person, and apple cinnamon muffins are a delightful, sweet treat to try out if you haven't already. They go great with coffee and are a perfect pastry to eat either in the morning or in the afternoon. They're also easy to make, so check out this recipe by Recipegirl, and get your ingredients! 
1 cup all-purpose flour
1/2 cup whole wheat flour
1/2 cup granulated white sugar
1/2 cup packed brown sugar
2 teaspoons baking powder
2 teaspoons ground cinnamon
1/2 teaspoon salt
1/3 cup vegetable or canola oil
1 large egg
1/3 cup milk
2 medium apples (peeled, cored & chopped)
1/4 cup granulated white sugar
2 tablespoons all-purpose flour
2 tablespoons butter, at room temperature
1 teaspoon ground cinnamon