16 Unique Date Ideas Living in Chicago
Want to spice up your love life and get away from the same boring dates? If so, this list of sixteen new adventures out in the city of Chicago is sure to help.
Shedd Aquarium- Azure blue is a color that never gets old at the Shedd Aquarium. The tall glass structures give you close up views of marine life such as sharks, dolphins, sea turtles, and jellyfish. Spend quality time with each other while admiring the unique patterns and colors of fish. This aquamarine adventure is great for a first date!
Adler Planetarium- Living in the city, a celestial sky is not in your cards. At the planetarium, you can see galaxies and planets with a greater radiance than your everyday midnight moon. Share a sweet kiss under a starry sky. 
Coffee & Chat- What better way to get to know each other than sharing your interests over coffee? Sip a latte while exchanging cringey childhood stories and developing a deeper connection.
Lincoln Park Zoo- If you love animals, this date is just right for you. Experience exotic wildlife such as lions, monkeys, rhinos, and even penguins. Don't be afraid to show your wild side!
Rock Climbing in Millennium Park- This outdoor excursion will challenge your abilities while allowing you to have fun. The rock wall is 40 feet high, with a total of 19,000 square feet. From beginners to advanced, you will recognize improvements with each climb. Build your strength while you build your relationship!
Botanical Gardens- Lilacs, lilies, and lavenders- explore the tranquil gardens and have a picnic by the fountain. Spin the color wheel of nature to discover your passion for greenery.
Willis Tower Skydeck- Dive deeper into the heart of Chicago on this epic opportunity. The veins of the city will sparkle before your eyes at the crown of the skyscraper. Observe a late night metropolis on a romantic evening.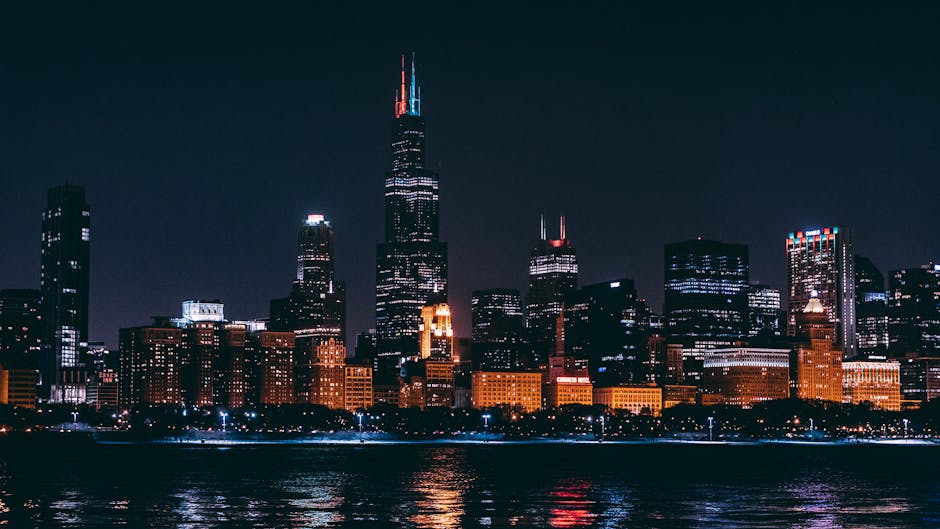 Go Kayaking on the Chicago River- This activity can either be relaxing or exhilarating. Rent kayaks together and row down the pathway of the Chicago River. The smooth waves of the water are as blissful as a lullaby. 
Take a Guided Painting Class- Channel your artsy side by creating something together. Instead of worrying about having inspiration for a painting, the guide will walk you through your masterpiece, step by step. This way, you will be able to focus on your inner artist.
Ice Skating at Maggie Daley Park- In the icy, cold months, bundle up with that person that makes you feel warm. Hold hands and have a light conversation while skating through the twists and turns of the Maggie Daley Ice Arena. The snowglobe scene will feel like a winter wonderland.
Beach Day at North Avenue- Toes in the sand and fun in the sun. Go for a dip in Lake Michigan and leave your worries behind. Start your new relationship with a splash!
Art Institute- Roaming through artwork is a laid back activity that will bring out a deeper side of you. Each painting tells a different story and allows you to interpret their individual stories. Perfect for a Sunday morning get-together.
Workout Session- Break a sweat with your new workout buddy! Whether it is lifting, running, or playing volleyball with a group, exercising together will motivate you to keep going and not give up. This is perfect for building a supportive bond with your partner.
Navy Pier and Fireworks- Stroll down the pier and stop by shops, restaurants, and rides. The oversized Ferris wheel is a must-see attraction, with exquisite views from the top. Stay through the evening for fireworks of crimson red, sapphire blue, emerald green, and bright gold. Steal a passionate kiss under the exploding colors.
Go to a Concert- Nothing is better than listening to your favorite songs with your favorite person. Have a blast jamming out to a band that you both love!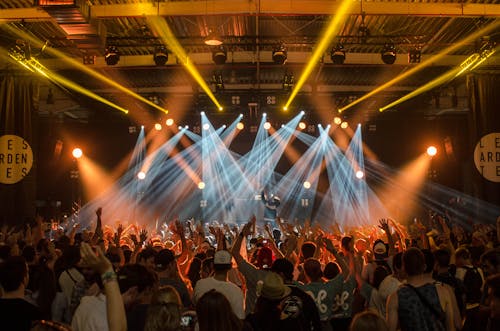 River Cruise- Boat tours on the river can be both informational and scenic. Discover small details of the buildings all around you that you may not have noticed before, beneath a peach nectar sunset. The architecture lining the river margins reflect into the water, resulting in a picture perfect scene for a romantic date.