10 Ways To Celebrate Your Summer Birthday
With summer just around the corner, Taurus, Cancer, Gemini, Leo and Virgo birthdays are approaching! Whether or not you are a ¨birthday person,¨ it is still important to have one day out of the year to do something fun with your friends and family. You can spend your day doing something either relaxing or exciting, filled with all of your favorite things. Not sure how to do that? Here are some ideas on how you can celebrate your upcoming summer birthday!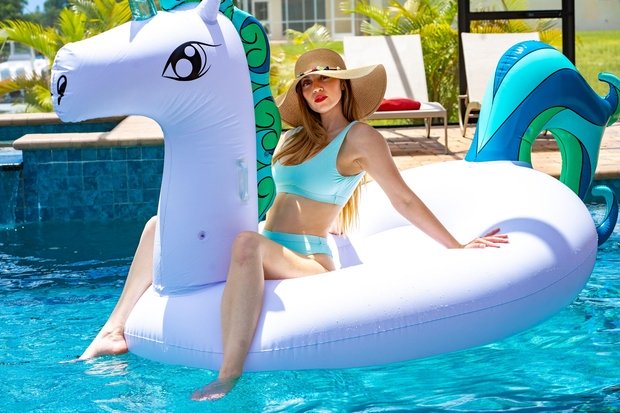 Photo by Jose Martinez from Unsplash
A starry night and a sizzling fire is a dual package. Don't forget your speaker to play your favorite summer tunes. Scary ghost stories are optional, but s'mores are a must!

Any amusement park, theme park or carnival-related activity will be a blast with your BFFs! This can easily be made into a whole day trip, so wear comfortable attire. Exhilarating, high-velocity roller coasters are always an epic choice.

Sunny, radiant days are the best part of summer. If you can access a lake or ocean, don't miss out on the opportunity. You can bring a football to play catch, a volleyball to play beach volleyball, or even just your shades. Lay out under the golden sun or ride the waves!

Vegetarian or carnivore, grill some well-missed summer foods. A fruit salad filled with (finally) in-season fruit, such as watermelon and strawberries, will pair well with your zestful meal. Homemade popsicles are both easy and fun! Enjoy the blue skies and tranquil weather.

A party where you can stay at home! Set up the scene of your movie marathon with fluffy pillows, soft blankets, warm fairy lights, and sweet & savory snacks. It's cheaper than actually going to the theater, plus, you won't have to worry about being shushed when you and your friends crack jokes during the movie.

Pandas, zebras, elephants, and giraffes will guest-star on your invite list this year! Even if your bank account is on a diet (broke college student), there are plenty of free zoos to choose from. Don't be afraid to get wild on your birthday!

A pool party when the sun goes down! Neon lights will give your birthday that electric pop of color it needs. If you or a friend own a pool, make a splash this year that will be unforgettable, with tropical drinks, sparklers, inner-tubes, and glow sticks. You can even toss an extra box of glow sticks into the pool to make the water appear rainbow as you light up the night.

Shop at trendy inner-city boutiques with your gals. Maybe even purchase that sparkly party dress at the outlet mall you've been eyeing for weeks. Top off the day trip with matching manicures!

You're never too old for swirly and steep drop-down slides! Make the most of your memories at an outdoor water resort. Ideal for a medium or large group. Summer is the perfect time to take advantage of a resort.

10.

ROOFTOP RESTAURANT RIOT

Throw on your going-out dress because tonight, all eyes are on you. Sparkle from head to toe and smile with a glow brighter than your birthday candles. Classy, rooftop restaurants not only provide good food, but also a sensational view. Don't forget to take a few Polaroid camera pictures to remember this night forever. Not only will this help you remember the gathering, but it will allow you to always have the memories of your best friends being there with you.