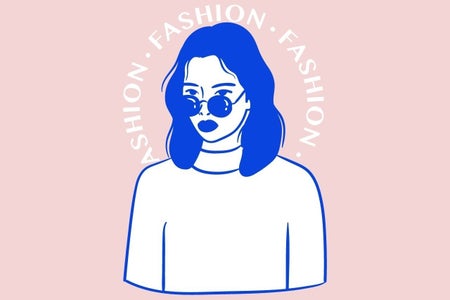 Illustration by Sketchify in Canva
Must-have Coat Staples for your Fall/Winter Closet!
By Maricar Gomez
Hello, and welcome to the Fashion and Style section of Her Campus UH! Before we get started, it is important to remember everyone has their own styles. Our fashion is what makes each of us unique in our own way! Let's discuss coats for this fall/winter. Coats are a great way to add a little extra style to your fall/winter outfits--they also keep you warm, so basically a win-win. Try to add one of these 3 must-have coat staples into your fall/winter closet!
Leather Trench Coats:
A little Matrix moment, but if you're wanting more of a chic look, Leather Trench Coats are the way to go. With a simple white shirt and blue jeans, adding a Leather Trench Coat on top spice things up. Now, they can get pricey; however, a Leather Trench Coat is always in style once the weather starts getting cooler. You would only need to buy one good and durable piece, and it will last you many years--an amazing investment I would say! If you're interested, do some research on the different types and styles of Leather Trench Coats and see which resonates with you. Overall, you can't go wrong with a Leather Trench Coat.
Trench Coat:
Ahh the classic Trench Coat. A timeless piece that should be present in everyone's closet! Whether it's a soothing forest- green color or a delicate beige color, Trench Coats add a sophisticated look to any outfit. Going out drinking with friends? Getting brunch or dinner? Simply add a Trench Coat for a more elegant and stylish look! Because Trench Coats are a recurring staple piece, you can more than likely find one in your favorite stores. Like Leather Trench Coats, they can get pricey, but as an ageless piece, it's a good investment for your closet!
Plaid Coat:
If you're looking for a little pattern on your Trench Coat, I would recommend going for a Plaid Trench Coat. Another timeless piece, Plaid Trench Coats gives off a professional and sophisticated look. It can add a graceful element to whichever outfit you decide to choose.
All in all, Trench Coats, whether it's plaid or leather, are more of an investment if you want to purchase high quality pieces. However, like all Trench Coats, there are cheaper and affordable alternatives at many stores. It just takes some time and effort into finding the right one for you and your budget! Happy shopping, and I know you will look amazing this fall/winter!