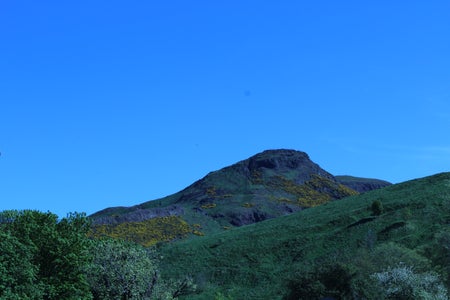 Why I Loved My Scottish Study Abroad Experience
I always knew that I wanted to have a study abroad experience during college, but I wasn't sure what that would look like for me. A whole semester seemed incredibly intimidating (and expensive!), and I wasn't sure what my major offered in terms of semester-long options. Going somewhere where English wasn't spoken widely also greatly intimidated me, so after my freshman year I chose to go on a four-week long study abroad trip in Edinburgh, Scotland, to study Scottish history and literature. I absolutely loved it!
Honestly, Scottish history and literature have nothing to do with my major- the topics just seemed super intriguing and I didn't think that I'd have another opportunity to study them if I didn't take advantage of the study abroad offering. I'm all for a major-specific study abroad, but I loved getting the chance to earn some elective credits in a unique way. Learning about Queen Mary of Scots in the castle where she was born and how J.K. Rowling was influenced by great Scottish authors while walking through the real-life street that inspired Diagon Alley did so much more for me than a classroom ever could. Not to be cliché, but history literally came alive.
Edinburgh was a beautiful city to visit that was so full of things to do! It's not as well-known as London, but it had enough to offer that I never felt bored. At the same time, by the end of my four weeks in the city I was completely comfortable getting around Old Town and most of New Town by myself - something that I was worried about as a female traveler. While traveling solo, I saw Wicked at the Edinburgh Playhouse, visited nearby abbey ruins, ate at plenty of cafés, and went on a 10pm Tesco run to grab deodorant after mine fell in the toilet (come on, we've all been there). Despite the partying that goes on during the weekends, I felt safe in the city (although I always made sure to be aware of my surroundings and followed other simple safety protocols!).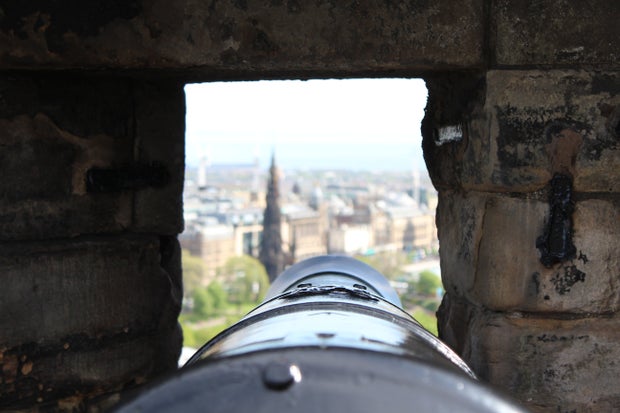 Laura Cavalenes
One of my favorite parts about being in Edinburgh was that travel was pretty easy to other places in the UK via train or bus. I had friends do weekenders in London and Dublin, but I chose to do a day-trip to York and was so happy I did! There's an amazing Viking museum (complete with a Disney-like boat ride with some not-so-Disney-like accurate Viking-era smells), a chocolate museum (guess where the first chocolate bar was invented?), and, of course, York Minster, a beautiful cathedral. Parts of Roman-era walls still surround the city and it has the cutest little streets to wander around!
Another fun part about being in Edinburgh in 2018 was that parts of the recently released Avengers: Infinity War were filmed in the city, which was definitely a source of pride for the locals. The whole four weeks, I was in and out of Waverley Station, the building that Captain America, Black Widow, and Falcon show up to save Vision and Wanda in. I definitely loved having one more connection to Chris Evans! By my count, I'm at one whole connection.
It was really great to get to experience Scottish culture as we traveled around the country. I have tried Irn-Bru (pronounced "iron brew") and I can confirm that it weirdly tastes like bubblegum. I can also confirm that Scottish Fanta tastes about 10x better than American Fanta. In non-soda related culture, getting to look in on Scottish Parliament while it was in session was super interesting in how different it was from US Congress. I also really enjoyed seeing regional differences in visiting the Isle of Arran, Glasgow, St. Andrews, and Stirling. The fish and chips in St. Andrews were to die for (hint: the truly Scottish fish to have is haddock, not cod!). The art scene in Stirling was thriving, and the sass in Glasgow was truly present — they literally have a prominent statue with a traffic cone on its head that started out as a prank after a night out but ended with a petition to keep the cone that garnered over 10,000 signatures.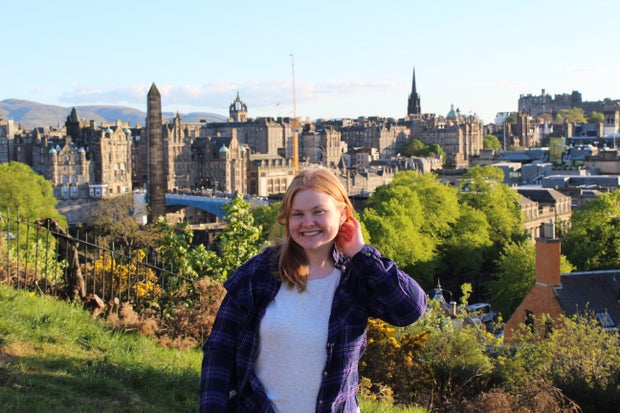 Laura Cavalenes
Of course, the friends you make while studying abroad are unlike any other. My experience had me going with people from colleges all over Georgia, so it was great to meet new people and experience Edinburgh with strangers that quickly became friends. I'm not going to lie to you and say that we still text or call each other daily, but I love keeping up with them on Instagram and Facebook to see what new adventures they're on! Another great connection you make during a study abroad is with your professors — they get to know you in a way that's just not possible in a classroom, which means they can write an even better letter of recommendation for you if you ever need one!
My time studying abroad was one I wouldn't change for the world. I learned more about myself as I gained confidence in being my own person while learning more about the world we live in. I think it's really important to get out of our American bubble, and this provided just enough of some culture shock to inspire me to gain confidence to travel even more. Studying abroad doesn't have to be a 6-month-long test of endurance - I loved my four week adventure! As my professor said, the true test of whether or not a study abroad was successful is if you'd visit the city again later on in life. Edinburgh is certainly on my list for places to visit in the future - I already have a list of things to do that I didn't get a chance to my first time around!