These Reality TV Shows Will Become Your Next Guilty Pleasure
There's TV and then there's reality TV. Really without any reason, it seems there's something so blatantly fascinating about watching shows telling stories of real life people, either just living their lives or competing in some insane contest. What makes these shows so intriguing are their rawness, ability to be relatable, and the transparency of the storylines. We all have our favorite dramas or comedies that we love to binge watch, but we honestly all need to get our fix of good, old-fashioned trashy television from time to time. If you've ever caught yourself getting sucked into the inevitable entertaining vortex that is reality TV, you need to be sure to check out these shows.
The Bachelor/Bachelorette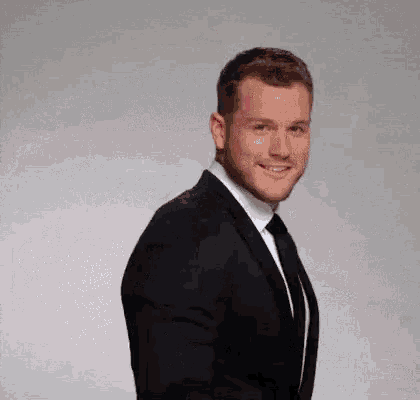 This is probably one of the first shows that come to mind when you think of classic reality TV. Every season, 30 or so contestants fight to win the heart of one lucky man or woman, with plenty of drama, tears, breakups and fallouts along the way. It really only takes about one episode for you to get completely immersed in this show, and soon you'll feel like you know all the contestants and their intentions with the bachelor/bachelorette. A classic Monday night staple, inviting all your gal pals over to watch this show is sure to become a weekly tradition, as it's super fun to watch the relationships progress from week to week and make predictions about who will end up on top. The show is broadcast on ABC, but if you haven't been watching this season, be sure to check it out on Hulu.
Botched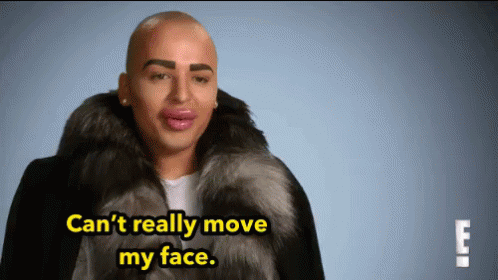 This show follows two doctors who try to fix people's messed-up plastic surgeries. You see just about everything in this show: from horrible nose jobs to crazy deformed implants and lip injections. Every episode has about three or four different patients that share their stories and reach out to the doctors in hopes of getting their problems fixed and their confidence back. You'll see a bunch of astounding before and after pics, as well as some surgeries that don't go exactly as planned. It's a great show to have on while you're cleaning up your apartment or doing homework, and the show is always tackling new issues. You can watch it on E! Network or check it out on Hulu with the live TV add on.
The Masked Singer
This show's first season just ended, and turned out to be a lot more entertaining than most expected. Based off of a South Korean show, a handful of celebrities dress up in lavish costumes to conceal their identity, then sing for a panel of judges for the ultimate voice guessing game. What made this show special was that not every celebrity was necessarily a singer, and a lot of the contestants got to showcase their hidden talent or rebrand themselves outside of common perceptions. Each week a different contestant was unmasked until there was one winner remaining. Definitely worth the watch, and you can catch up on the whole series on Hulu.
Keeping Up with the Kardashians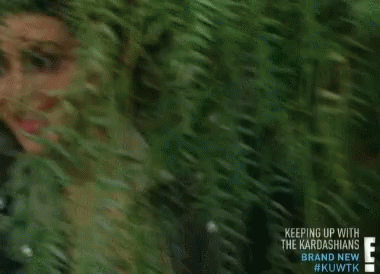 If you don't know who this family is, you're probably living under a rock. You can't check out any celebrity news without the Kardashian name being involved in some kind of new drama. With the show being on its 15th season, it's easy to understand why America is still so fascinated with this family. The show follows the lives of the family each week, with something new and unexpected always seeming to happen. You'll most likely hear about any crazy developments in headlines or something before an episode airs, but it just ends up giving the episode more of a behind-the-scenes vibe to give more insight into details and specifics. The family has tried many spinoffs throughout the years, but there's nothing quite like the original to feed our fascination with the Kardashian clan. You can find every season on Hulu now or watch it on E! Network.
Big Brother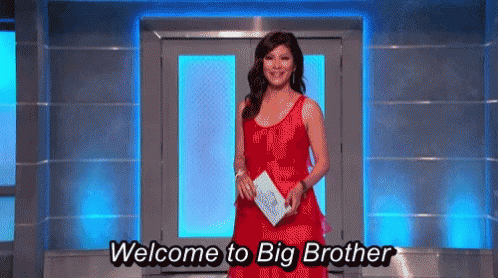 This show always keeps things new and exciting every week with unexpected twists and crazy contestants. Twelve strangers live together in one house and compete in ridiculous challenges, form alliances, and earn advantages to put them above the competition. Each week, the contestants vote to evict a houseguest, with the last one standing winning a prize of $500,000. You'll find yourself pulling for your fave contestant and being shocked each week by the different challenges and eliminations. You can watch it on Hulu with the live TV add on or on CBS.
Dancing with the Stars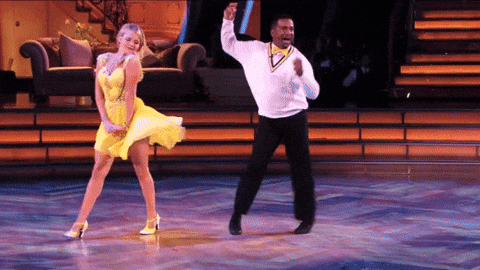 This show has been on for quite some time, with 27 seasons and expanded franchise that includes live shows and dance classes. A group of celebrities are paired up with professional dancers to compete with each other for the coveted mirror ball trophy. It's one thing to dance, but it's a completely separate game to ballroom dance. It's very entertaining to watch different celebrities try and explore a new territory, and some end up being a lot better than you would have initially expected. With such a long duration time, the show seems to be running out of well-known celebrities to cast, but nevertheless it never fails to entertain. It is broadcast on ABC, and during the season the show is updated on Hulu.
Fear Factor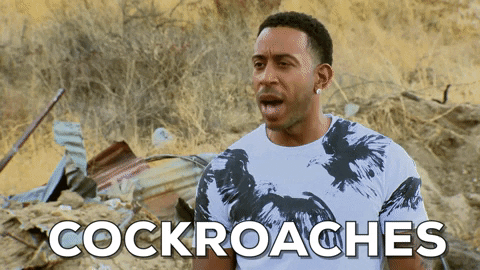 This show was on in the early 2000s, but has recently been rebooted with Ludacris as the host. The show challenges contestants to face their fears, just as the title suggests. Challenges include performing stunts at insane heights, eating bugs and other unimaginable concoctions, and stepping beyond their comfort zones to test their limits. This show can honestly be hard to watch sometimes, but it's difficult to look away from once you get hooked. You'll often find yourself thinking what you would do in that situation and how crazy these people must have been to sign up for this show. You can watch on NBC or check out all the seasons on Hulu.
Hoarders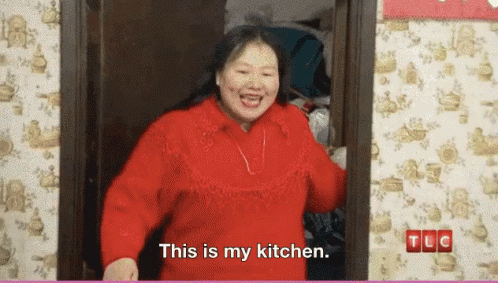 If you're ever feeling down about the cleanliness of your room, you should watch this show to make yourself feel better. Hoarding is a real problem that many people struggle with, and the show aims to portray that in the rawest way. Each episode follows about two or three storylines of extreme cases of hoarding and the team of experts that try to remedy the problem. The amount of things these people find under all the stuff in their homes is unimaginable, and you'll see for yourself just how quickly these people let their problem get out of hand. You can watch the show on TLC or Hulu.
The Voice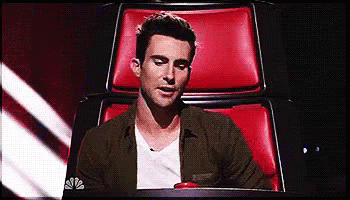 Taking a different approach than most singing shows on TV today, The Voice starts with blind auditions, so that they judges are not swayed by preconceived notions based on appearance. If more than one judge is interested in a contestant, the contestant has the opportunity to choose which judge they want to be their coach. The coaches then pit their teams against each other in voice battles, with one coach and contestant coming out on top in the end.  It's a refreshing twist on a traditional concept, and you'll grow to love the connection these contestants develop with their coaches over the duration of the show. You can watch the current season on NBC or Hulu now.
You won't regret checking these shows out or developing a little bit of an obsession for one or more of them. Happy binge watching!