Profound Lyrics from Lizzo's New Album, "Cuz I Love You"
Lizzo's new album, Cuz I Love You, came out on Friday, and it is quite possibly the most feminist and positive album that the world has ever heard. Although there's definitely a slight exaggeration in there somewhere, Lizzo's powerful voice combined with her unapologetic lyrics makes Cuz I Love You memorable and, dare I say, iconic. Here's a taste of some of the most amazing lyrics in Lizzo's new album.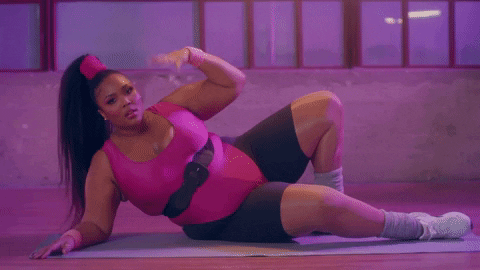 1.

"If you feel like a girl, then you real like a girl"

Just Lizzo casually and proudly being an LGBTQ+ ally in her song, "Like A Girl." If you didn't admire her before, this will definitely change your mind.

2.

"Only exes that I care about are in my chromosomes"

Wise words from Lizzo in "Like A Girl." Forget about the people who broke your heart; you're the only one that matters.

3.

"Love me or hate me/Ooh, I ain't changing"

"Exactly How I Feel" provides words that happen to be simultaneously unapologetic and inspirational: other people's opinions just don't matter.

4.

"I'm like chardonnay, get better over time"

Lizzo's lyrics from "Juice" tell us keep moving forward and to keep improving. You can only go up from where you are right now.

5.

"True love ain't something you can buy yourself/True love finally happens when you by yourself"

Lizzo preaching self-love, courtesy of "Soulmate," is honestly the best thing. The only person who can love you completely and fully is you.