John Paul Jones and Tayshia Broke Up: Bachelor in Paradise is Breaking Our Hearts
Last night's episode of Bachelor in Paradise had fans screaming "what just happened?!" at their TV screens. While every season of BIP provides complications and tears, this season has been particularly dramatic and heartbreaking. It's getting down to the end, and last night, Chris Harrison announced that it was time to decide if the lovey-dovey feelings were mutual or not. Those who were not paired up at this point were sent home and the remaining lovers were told to have that totally natural and healthy conversation of "are we ready to get engaged after 7 weeks of knowing each other?"  There have been other cute and hilarious moments from other contestants, but nothing compares to the unexpected love story of John Paul Jones and Tayshia Adams.
John Paul Jones has more personality than he knows what to do with. He is silly and, for the most part, unproblematic. One thing is for sure: don't threaten John Paul Jones with a good time (except for that one week that the producers didn't have any other good content, so they scripted him to lose his mind). Since the first moment Bachelor Nation met JPJ on Hannah B's season, we've all been a little crazy for this Heath Ledger doppleganger who talks like a surfer dude but seems to be wiser than we once gave him credit for.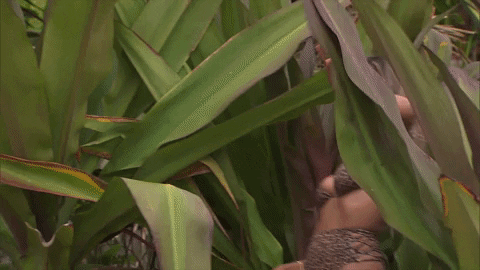 Tayshia was a contestant on Colton Underwood's season of The Bachelor, who stuck around for a while until Colton ultimately broke her heart for his chance with now-fiancé, Cassie Randolph. Tayshia is gorgeous, smart and fun. However, I don't believe she expected to have just as much fun as she did this season after meeting JPJ. They expressed interest in each other pretty early on, but no one saw the cute and highly unconventional love story coming. Tayshia was always saying that she didn't peg John Paul as her type, but he stole her heart and wouldn't give it back.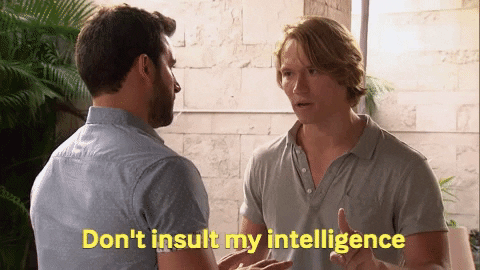 Bachelor in Paradise couples usually argue about a lot of things, which is confusing when they are literally having a seven-week long vacation in Mexico, but it's just the reality of the show. The majority of these tear-stricken conversations are due to people being wishy-washy about their feelings and being unwilling to commit (*cough cough* Clay and Nicole). However, John Paul Jones never missed a chance to tell the audience or his girl that he was all in on their relationship.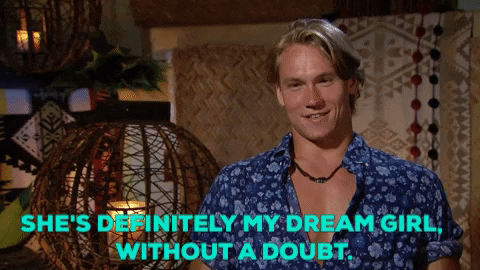 After a couple of dates with other women and a squabble with Tayshia's other love interest, Derek Peth, JPJ had his heart set on Tayshia. He was willing to do just about anything to make her laugh, and that he did. His crazy antics created a spark between them that was undeniable. By the end of the season, JPJ went from throwing up spicy tacos on the beach to catching a fish with his bare hands to impress his girl. Surely, the show planted the fake fish on the shoreline, but perhaps we will never know. Either way, it made us and Tayshia love him all the more.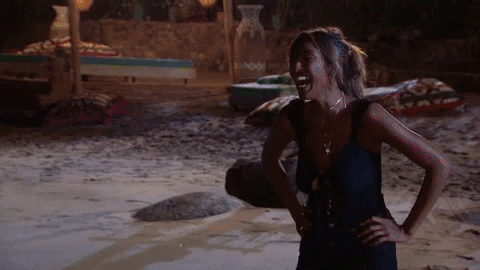 It started off with a romantic and, albeit, less-than-perfect recitation of Shakespeare. To tell Tayshia his feelings for her were developing, JPJ laid on the beach for who knows how long trying to remember the excerpt of Romeo and Juliet when Romeo sees his lover for the first time. It was slightly awkward and a little bit of a struggle, but it came right out of a rom-com. Tayshia was won over again by his overdramatic and romantic flair. 
The PDA on this show is unreal. However, unlike other BIP couples who were satisfied with kissing and cuddling all over the beach (it got to be too much), JPJ and Tayshia continued to go out of their way to plan cute surprises for each other even without a date card. We love a man who goes the extra mile for his girl. Tayshia requested that John Paul put on one of his cringey and beloved speedos for the occasion. He obliged and came out with a denim speedo. Yes, you read that correctly. Tayshia then proceeded to pose JPJ and draw him to recreate the famous scene from Titanic. The two lovebirds giggled the whole time.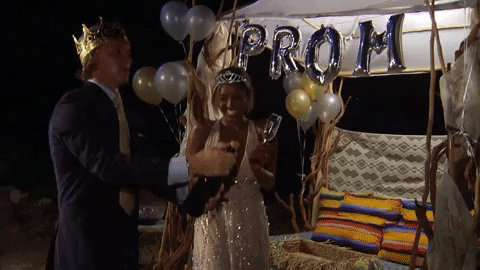 Finally, in the grandest of all grand gestures, our very own JPJ threw Tayshia a prom to make up for the one she missed in high school. He (with the assistance and budget of the show) decorated the beach and asked his girlfriend to be his date. He even took the liberty of naming them prom king and queen, celebrating with crowns and champagne. They even took the cutest polaroid.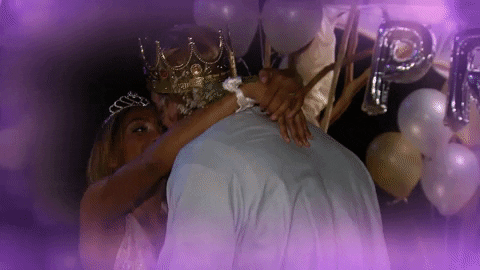 Unfortunately, this king wouldn't be celebrating for long. Though the audience was sure that this relationship was strong and established, when Chris Harrison showed up at the beach with some shocking news, the couple was not ready. It seemed Chris was ready to go home and wanted to speed up the process because he told the remaining couples to decide within a few hours whether they will stay in paradise with the intention of engagement, or break-up and leave. My friends and I were definitely shook with this sudden change of pace, and the contestants clearly were, too.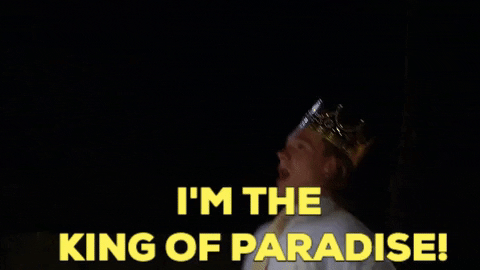 JPJ, unsurprisingly, confessed his love to Tayshia and told her that he was ready to stay in paradise and make the big leap of faith for their love. She tearfully told him that she wasn't quite ready. Suddenly, this relationship that we loved and cheered for was falling apart before our eyes. As messy and silly and strange things got on the beach, we fell in love alongside these two goofballs. 
For a moment, Tayshia ran after JPJ and our hearts skipped a beat waiting for her to tell him to stay. Unfortunately, the two just had a really emo hug, and in true John Paul fashion, he simply said "Bye Tayshia," walked up the stairs, and got in the always looming van. He sadly looked at the polaroid they had taken previously as the audience cried crocodile tears. Then, in true Bachelor in Paradise style, the editors created a music montage of all the best moments for this couple throughout the season, obviously not making anything easier.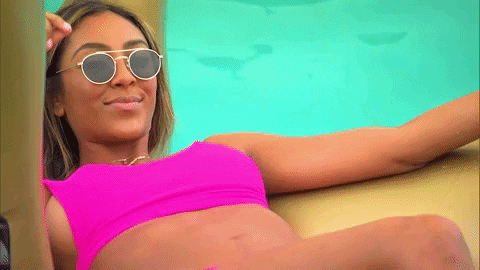 But wait, there might be hope!!! In the preview for next week's finale and aftershow, we see JPJ get down on one knee! Perhaps Tayshia realized she loved this ridiculous surfer dude more than she thought, and the two got together after leaving the beach? Cross your fingers BIP fans, we might get more proposals next week than we think. 
Tayshia Paul Jones for the win!