I finally bought my first Casetify case, and I love it. Casetify is a viral tech case brand. The reason why their cases are so popular is that they pride themselves on protective yet trendy cases. I watch a lot of YouTube, and Casetify has sponsored a few of my favorites, like AlishaMarie—her channel is where I first heard about these cases. I've also seen tons of celebrities rocking these cases. Casetify works so well because it's one of a kind. There are a lot of stylish cases from different brands that might not be very protective. Brands like LifeProof and Otterbox offer lots of protection, but they can be bulky and hard to get off and on.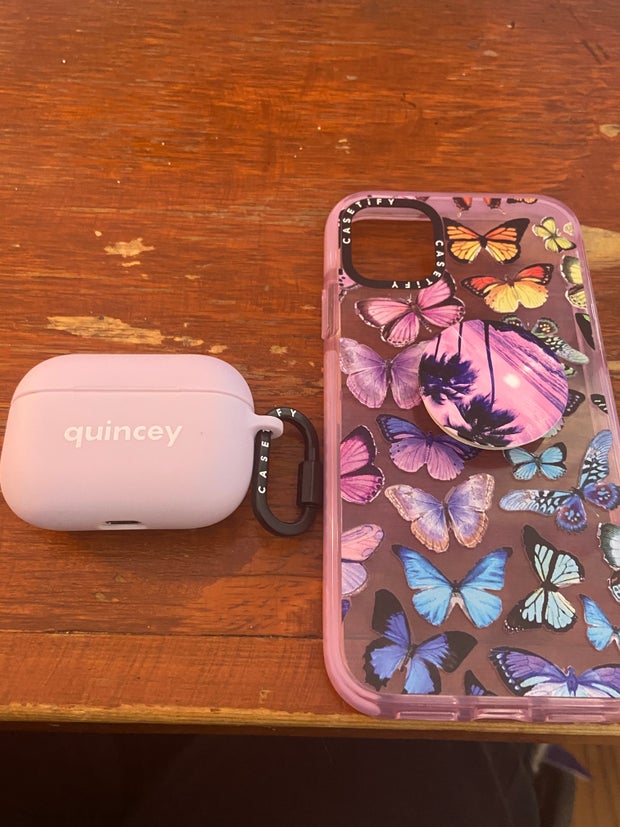 Original photo by Quincey Durham
Casetify cases hit the sweet spot between being slim and easy to get on and off, but are they worth the $40 price tag? After a week of normal usage, I'd say yes. All of Casetify's impact cases have 6.6 feet of military-grade drop protection with their in-house lab-created GiTech that significantly decreases impact. For these crazy COVID times, Casetify added an anti-microbial coding to their cases, which rejects 99% of germs from the surfaces of the cases. I haven't dropped my phone yet, but it's been bumped on my walls a few times from being in the purse tied to my wheelchair. So far, there are no scratches on either of the cases I bought, whereas cases from other brands scuffed almost immediately.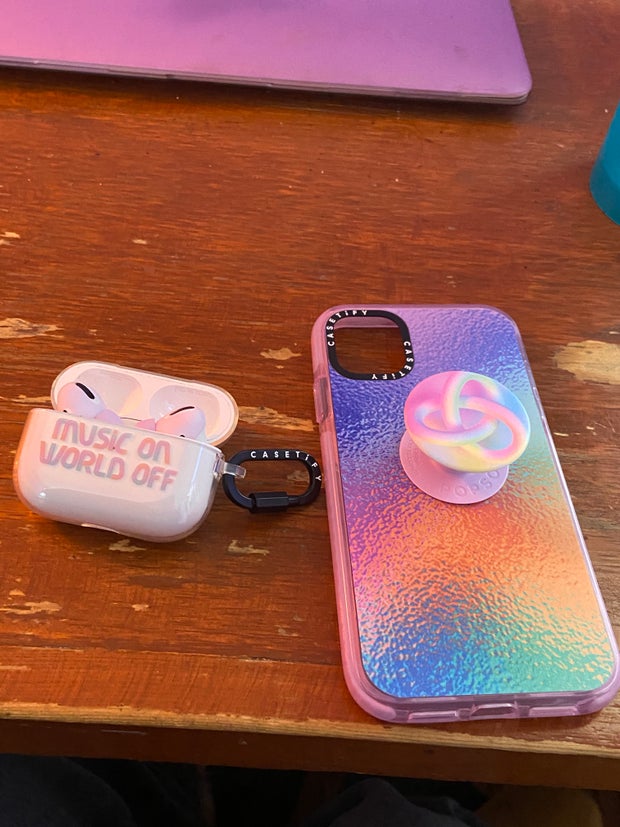 Original photo by Quincey Durham
Creativity and individuality are what set Casetify apart from other brands. Sure, Otterbox cases are ultra-protective and they have some customization options, but they're really limited. Casetify have multiple styles of cases with different levels of protection for all kinds of devices. They collaborate with lots of celebrities and big companies, so there's an endless number of designs to choose from—everything from Disney to puppies to stickers to abstract art.
Casetify cases are slim, stylish, and super protective, which is why they're so popular. $40 is a hefty price tag for a phone case, especially when there are much cheaper alternatives on Amazon, but if you want something super protective that makes a statement, Casetify is definitely worth it.