How to Survive Finals according to Carrie Bradshaw
Carrie Bradshaw may not be an official member of the Her Campus UGA staff, but we totally wish she was on our team! Read on to see what we think Carrie would write about if she were a HCUGA writer getting ready to tackle finals week.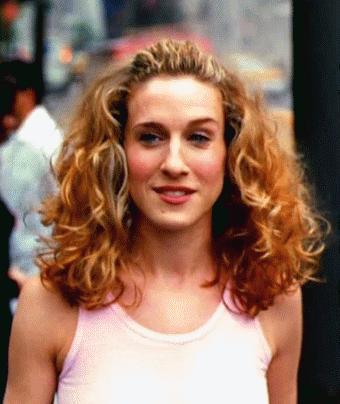 Finals. Webster's Dictionary defines it as "coming at the end." College students define it as a devil-sent gift that is the only thing that keeping them from enjoying their break. Finals are a time that every college student dreads due to the lack a sleep, high stress levels, and of course coffee is running in their blood. New York where it is home to famous schools like Columbia, NYU, Juilliard, you can easily spot a stressed out college student miles away. The baggy eyes, textbooks and book bag in hand, and a face that screams "Don't mess with me right now". As I reflect on my own college career, I remember the week leading to final exams; the countless late-nights in the libraries writing papers and studying in order to get the grade that I sought. I went through all of this for a grade.  Why do college students allow themselves to get overworked, stressed out, and flat out crazy all over for a letter?  We all seek for an A, sometimes settle for a B and C, dread getting an D, and God forbids we receive an F. But overall, what does it all really mean at the end? Will it matter 30 years from now that you ended up with an C in organic chemistry? The grades we get in college do not define us nor follow us as we are getting a job. There has never been a time when I had booked a writing gig, and they ask me to show them my grades from college English classes. Is the stress really worth that A?
So if you choose to decide to take the challenge of putting yourself through hell and back for a letter grade? Here is my advice to you college female readers:
If you are going to survive finals you need Coffee, Coffee, and even more Coffee. So I hope your parents will send you a finals care package that includes a gift card to Starbucks or Dunkin Donuts.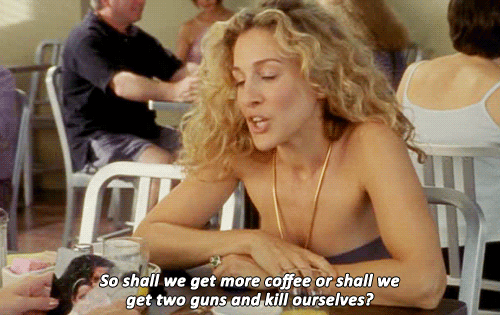 Have the perfect study outfit. In order to be confident about your finals, you need to feel confident about in what you are studying in. So bring out your best #BossLady outfit and hit the books.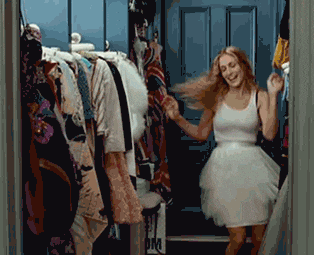 Do not neglect your regular daily hygiene duties. Taking shower, combing your hair, brushing your teeth, and changing your clothes all the things you cannot neglect even when you are trying to squeeze extra time studying for that Spanish final.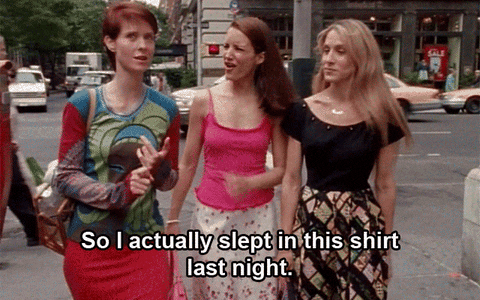 PRIORITIZE!!!! I cannot stress that enough because sometimes you have to skip that party Saturday night that everyone is talking about in order to study for that Calculus exam you have on Monday and nowhere near prepared for it. Are you going to be more satisfied that you twerked your Saturday night away or you were able to get that A on that final and save your grade?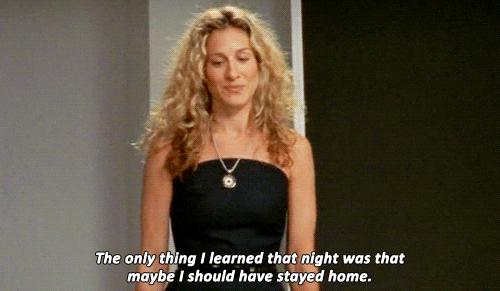 Take plenty of breaks. Catch up with the girls for some girl time or allow yourself to watch that last episodes of Greys Anatomy. In order for you to not go insane, you are going to value these breaks, as long a break stays a break.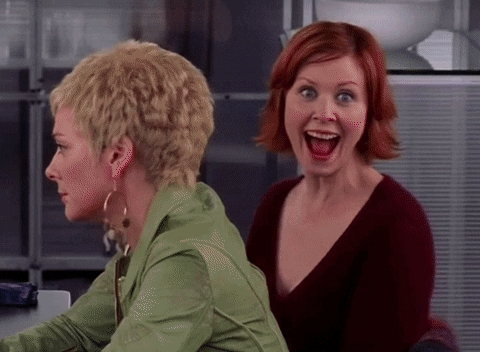 Lastly, DO NOT GIVE UP! If I have learned anything all these learns is not to give up when the going gets tough, you do not turn around and give up. When I fell down at the catwalk during fashion week, do you think I was just going to stay there on the ground? I got back up and finish my walk as fabulous as I can. And you have to do the same with your finals. You gotta finish it strong with confidence and grace.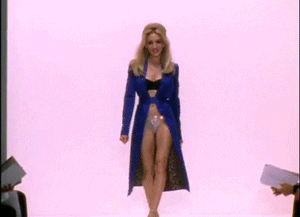 And don't forget to celebrate at the end.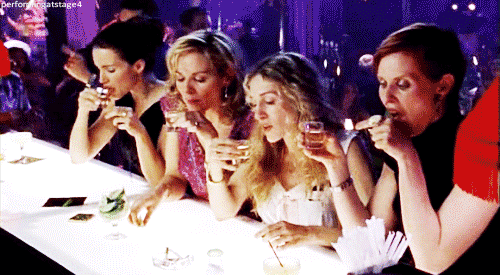 Love, Carrie Bradshaw (and a member of the Her Campus UGA team who jumped at the chance to write as her.)