6 Athens Locations For Your Holiday Instagram Pictures
The Holiday season means good food, spending time with family, and getting ready for the New Year! The holiday season also brings great opportunities to improve your Instagram feed! I know I love taking pictures during the holiday season, so here are some great locations around Athens for that perfect photo-op.
The Arch and North Campus
The Arch is the perfect symbol of UGA's values. Every student should have a picture by it, but never under it! The Arch is a great spot for winter pictures because of the background! North Campus is so pretty any time of year and the scenery makes it the perfect backdrop for pictures. The huge trees and beautiful landscape will be perfect for solo pictures or Instagram pictures with your friends! Definitely bundle up for this outdoor location!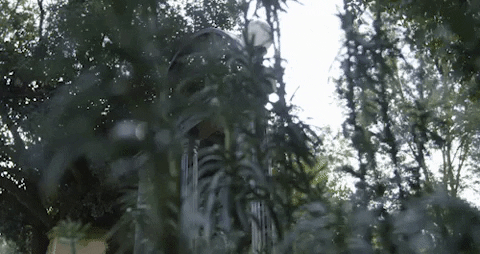 The UGA Chapel Bell
The Chapel Bell is a classic UGA symbol that everyone should take a picture with at least once. Have a friend take the pictures from far away so it's good for winter OOTD's with UGA spirit. The picture could be perfect to "RING in the new year" (possible caption idea).
Zell Miller Learning Center (MLC)
MLC is full of classrooms and study areas which may not be the best place for Instagram, BUT I've found that the outside of the MLC is great for pictures of your fashionable winter outfits! Brick walls are perfect for OOTD pictures!
Coffee Shops
Coffee, hot chocolate and other warm beverages are perfect props for pictures. These cafe photos can be taken from above or just pictures from across the table of you drinking coffee and being bundled up in a cute coffee shop. Check out 1000 Faces Coffee Shop and Franklin House Coffee in Downtown Athens for great locations for your Instagram pictures!
Christmas Tree Farms
There are a few tree farms near Athens where you can go look for Christmas trees. Now I can't say I go to buy a tree, but taking a picture there makes it look like you bought a Christmas tree which is perfect for an Instagram feed!
Downtown Parade of Lights
The Christmas Light Parade on Dec. 6th will be a great holiday picture opportunity with your friends. The beautiful array of lights will be a great backdrop for pictures! It will probably be cold so wear a cute and warm winter outfit and grab a hot beverage for a holiday photo!
Hopefully, this article gave you some picture ideas! These winter pictures will give you Instagram feed a nice holiday touch! The locations will also give you some things to do this winter that will be fun even if you don't take a picture! Either way, I wish you all the best and a Happy Holiday Season!