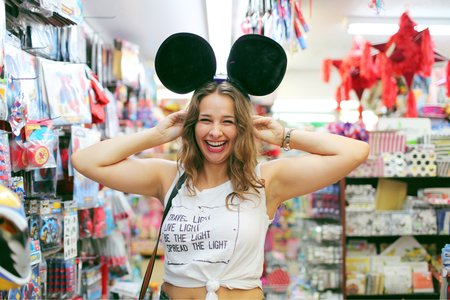 You Can Buy Disney Scented Candles
If you are ever feeling nostalgic during your time at home, picking out a candle from your favorite Disney hot spot will take your down memory lane—or Main Street U.S.A. if you prefer.
During this chaotic time of quarantine, many of us are feeling down knowing that we cannot spend our time at the happiest place on earth for a while. With Walt Disney World closed, what are we supposed to do with our lives every weekend or spare moment we have? This is where Magic Candle Company comes into play.
Born in 2017, this special candle company excels at linking the smells of your favorite Disney attractions with happy memories by wrapping the two together in a scent that you can add to the comfort of your own home. Magic Candle Company brings a vacation to you through its variety of magical scents.
Owner Keith Mahne and his wife, Stephanie Mahne, were visiting Florida on a vacation when the scent of a high-end hotel lobby in Orlando inspired them. The green clover and aloe scent was refreshing, and the two were inspired to turn that aroma into a nostalgic candle. By researching all of the science behind creating candles, along with the endless number of wicks and waxes to choose from, they did their best to recreate the fragrance from their vacation. Through trial and error, the two were able to create their first scent: "Contemporary."
From there, the couple thought about how many other people around the world would want the same thing. I mean, who wouldn't want a candle that brings the aroma of happy memories —especially if these happy memories involve Walt Disney World?
Each of the scents offered are inspired by Disney theme park attractions, food options and resort lobbies. Offering scents such as the water from the "Pirates of the Caribbean" ride, Mickey Mouse waffles at character breakfasts or the crisp lobby of Disney's Pop Century resort, this candle company covers every part of Disney one can imagine. Including some original creations such as "Walt's Office," this candle company is the perfect gift for any extreme Disney lover like myself. That being said, there are 44 scents total, and they are always looking for new inspiration to craft up more fun scents to share.
Sense of smell is so powerful and can transport one back in time to emotional memories or favorite destinations. It is the strongest of the five senses in terms of memory, which proves how these fragrances are incredible at sparking memories and nostalgia. Magic Candle Company designed this line of fragrances in multiple ways such as room sprays, wax melts, fragrance oils and air fresheners.
All of these candles can be purchased online through their website, https://magiccandlecompany.com/. Or, if you have any suggestions for new aromas that spark your nostalgia, the Mahne family welcomes suggestions at [email protected].
I can't believe I am just now finding out about Magic Candle Company. Where has this company been all of my life? Staying away from the happiest place on earth during this time of quarantine and social distancing may be hard, but I'm sure the aroma of happy memories filling up our rooms will get us through it all. BRB, I'm headed straight to the website to order the "Pirates of the Caribbean" water fragrance oil.