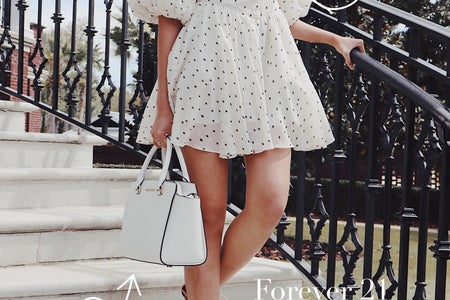 What Do Consumers Want - Wokeness?
Sunday, March 8 was International Women's Day.
On this day, Shell Oil Company announced it was temporarily changing its name to She'll in support of more gender-balanced workforces.
The change was accompanied by this nice video that shows the faces of many diverse women as music builds in the background, before their faces shift into a Shell, no She'll, logo. 
Despite the emotional video, many were worried this ad campaign was merely performative on Shell's part, pointing out that the company hasn't really made any actions toward hiring more women.
Well, fear not: its efforts to #MakeTheFuture more gender-balanced seem to be substantial. 
They run leadership workshops specifically for women, offer maternity leave and flexible work arrangements, and have increased female representation on its board of directors from 25% to 46%. 
So, Shell definitely gets that the future is female — but does it get that fossil fuels are largely contributing to the unavoidable warming of our planet?
Knowing the result of the company's primary purpose, it's difficult to celebrate this company's movement to diversify its employees. What do we say? Yay, more women can be responsible for climate change? 
This campaign is only the latest in a trend of corporations and brands appealing to inclusivity and diversity to drive revenue.
The entire month of June features companies ranging from Lyft to Wish to Adidas emblazon their logos with the LGBTQ gay pride flag to show their acceptance of LGBTQ customers. 
Yet, as Alex Abad-Santos pointed out for Vox, these brands' rainbow-laden products can go against their actual actions.
For instance, Adidas sells a pride collection on its website but was also a large sponsor for the World Cup held in Russia, where anti-LGBTQ laws make it unsafe for LGBTQ fans and athletes. 
Because of these clear contradictions in principles, people have been skeptical of Pride month branding for a while now.
All the commentary this issue needs are 30 days' worth of memes like this: 
It's easy for me to condemn companies for inclusivity campaigns that miss the mark or seem ungenuine. Obviously — obviously! — Shell is not in a position to talk about feminism, since the climate crisis disproportionately affects women's health. 
But there are some corporations whose campaigns I have conflicted feelings about. 
In the beauty industry, brands are continuously responding to the way consumers' values are shifting.
Advertisements featuring unrealistic beauty standards just doesn't appeal to as many as they used to. In their place are advertisements that appeal to relatability — models with dark spots and stretch marks, who defy beauty standards previously controlled by the same companies or others like them.
Proof of this shift is most apparent in the lingerie world.
In 2019, the Victoria's Secret Fashion Show was canceled after 23 years.
When this happened, I found I wasn't particularly upset about it.
This was partly because I had never actually seen it, but also because I remembered how a marketing executive insisted there would never be transgender or plus-sized models in the show.
At the time of the show's cancellation, my feelings were very straightforward: Victoria's Secret had simply failed to keep up with the times, and its moral failures had become business failures.
As Twitter user @bidetboii put it, "Inclusivity = Revenue in 2019." 
If Victoria's Secret had more diverse models on the runway, the world likely would have applauded it, like it did with Rihanna's Savage X Fenty fashion show, like it has been doing with Aerie's REAL campaign since 2014. 
In these campaigns, the inclusivity is overwhelmingly positive.
Women are finally seeing themselves represented in the models both in front of the camera and onstage.
Rihanna and Aerie have both assured them that they exist and are beautiful — flaws and all. 
But at the end of the day, it's still advertising, and the goal is to still maximize profit.
As our values as a collective society shift, ad campaigns adapt with them, showing consumers reflections of what we want.
Of course, this has been true throughout the history of advertising — knowing what consumers want is what advertising, marketing and branding is all about.
The thing is that now when advertisements shift, we use it as proof of the progress we have made.
Yet, progress has been made regardless of how it is reflected by brands' marketing.
Rihanna's fashion show filled with diverse women was not the start of a culture of inclusivity — it was the effect of an already existing one.