Top Trending News From October
Here's your roundup of the top trending news you may have missed or need a rerun of from last month:
1. Debate frenzy
Just when Americans thought the presidential race couldn't get any worse - it did. Controversies regarding sexism, taxes, emails and racism were the most wildly distorted and talked about from the debates (Politico).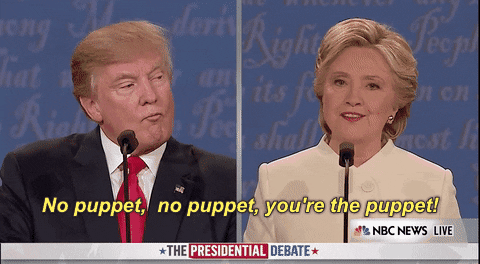 2. Kim Kardashian's robbery troubles shake up Hollywood
Kim Kardashian was robbed at gunpoint in her Paris hotel room where she was tied up in her bathroom, fearing rape. Her jewelry, valued at about $10 million, was stolen, and the star appears to have been shaken ever since with her lack of social media presence. Kardashian is also reportedly being offered one million for an inclusive interview.
3. Megyn Kelly battles sexism
The Fox news anchor is still facing outrageously sexist hits since her publicly televised spat with Donald Trump last year.
"There was blood coming out of her eyes, blood coming out of her wherever," said Trump, in response to Megyn Kelly's questioning.
"I would be called into Roger's office, he would shut the door, and over the next hour or two, he would engage in a kind of cat-and-mouse game with me — veering between obviously inappropriate sexually charged comments (e.g. about the 'very sexy bras' I must have and how he'd like to see me in them) and legitimate professional advice," Kelly said in an excerpt from her memoir, which was obtained by Radar.
Roger Ailes, the disgraced Fox News CEO that stepped down after another anchor accused and sued him for sexual harassment, denies the claims.
Newt Gingrich recently attacked Kelly on live television, claiming that she was only fascinated sexual stories and being biased towards Trump. Kelly kept her cool as well as she could, but told the Republican leader to handle his anger issues somewhere else.
4. Sexual assault allegations against Trump
Multiple women have come forward with sexual assault allegations against Trump, including a 13-year-old girl.
"After 45 minutes she came over to my table, almost in tears, and pleaded with me to move her," said Graydon Carter, Vanity Fair editor who took invited Donald Trump to the White House Correspondent's Dinner and sat him next to a model, Kirsebom.
5. FBI investigation of Clinton's emails
I think the real lesson learned from this presidential race is to never email, and maybe a couple of other things too, but this was by far the most repetitive news story of the entire election.
Right before October was over, FBI Director James Comey wrote a letter to Congress indicating that the agency was taking steps to review newly discovered emails relating to Clinton's private email server (CBS News).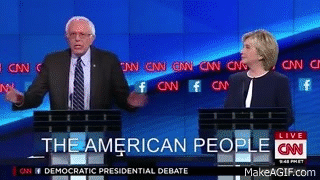 6. Male birth control causes mood swings
Interesting.
Hey ladies, the new male birth control contraceptive causes mood swings, depression and pain,sound familiar? The irony that they stopped trials after men started experiencing symptoms women deal with regularly (on the period, during pregnancy and even with birth control pills) is just too surreal.
"Though men have an equal responsibility to prevent unwanted pregnancies, they don't share equally in the consequences, and never have," said Julie Beck, a writer for The Atlantic.
You tell 'em girl.
It's definitely been a busy month for news and if you haven't had a chance to keep up with everything, hopefully this guide has caught you up.