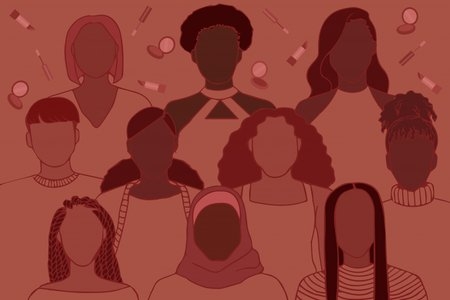 Netflix's Newest Series Reminds Us Natural Hair Is Beautiful
Textured. Kinky. Nappy. These words share a historical connotation to how women of color have viewed their natural hair.
Ugly.
These words brand our perception of beauty and social acceptance. It is worth asking why women of color today still believe these social barriers after Madam C.J. Walker laid the foundation for priding in natural hair textures.
In the Netflix series "Self-Made," Madam C.J. Walker defied the social construct of what a woman, let alone a black woman, can do. She pioneered an age of black hair love and jumpstarted a multi-million dollar business aimed to uplift women of color.
Walker, born with the name Sarah Breedlove, was the first in her family born out of slavery. She had the opportunity to make something of her life. But, she had many feats to overcome as a female, an African American, someone ineligible to vote, someone who could not own property and someone who defined herself by her third husband's name - Charles Joseph Walker.
For one, people deemed her complexion and thicker hair texture as unfavorable. And her response? Print her face on every one of her product labels. In an opinion piece by NBC news, the mini-series "Self-Made" inaccurately displayed Walker's true values. It stated that her "Wonderful Hair Grower" was intended to straighten hair or whiten Black women's skin. Whereas, Walker held great pride in her appearance.
"She put her face on the product because someone said that she wasn't beautiful," said Octavia Spencer, who plays Madam C.J. Walker in "Self-Made," in a "The Daily Show" interview. "When she realized her own beauty, that's when she becomes powerful."
The film correctly notes that her hair products focus on promoting independent, self-sufficient women. She desired to make money, so that she could create more products and provide for the three million black women in the nation. She desired to uplift her race.
"Investing in how one looked was a means to demonstrate black equality and to exhibit racial pride after generations of subjugation," according to the NBC news article.
Walker is famed for her business pursuit, having about 20,000 sales agents, advocacy against lynching and suing an Indianapolis movie theater for raising ticket prices for black movie theater goers, said the NBC news article.
Despite her outstanding efforts, hair insecurities still exist today.
What Walker was able to achieve should act as both a motivator and reminder to embrace the curls, coils and kinks that define Black hair, especially with the current state of the nation. With salons and beauty stores closed, one can use these precious moments to welcome a positive change in ones' hair journey.