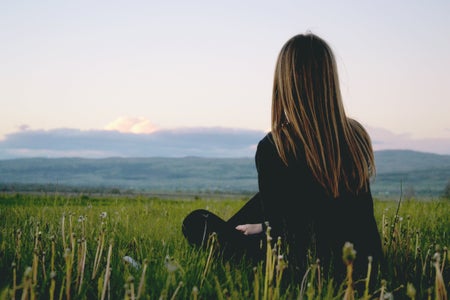 I Can't Wait to Be the Cool, Fun Auntie
In high school, I saw so many of my friends become aunts and uncles to their sibling's children.
I saw how obsessed they were with their new nieces and nephews.
I never understood the hype of having a new baby in the family.
When I became an auntie, it was in that moment where it all made sense.
I remember seeing pictures of my nephew for the first time and crying because I couldn't believe how much I already loved this little boy.
When I met him for the first time, I was hit with a wave of joy.
I knew that I wanted to be there for him and protect him to the best of my ability. Something about babies just hits you differently when it's your own blood.
Although my sweet nephew is only a year old, we already share so many memories together.
Watching him wave for the first time, hearing his first words and seeing him walk for the first time are all moments that make my heart melt.
I know when he gets older and can do more things, we are going to have a much closer bond.
When he gets older, I'll be able to pick him up from school and take him to his favorite ice cream shop.
I'll sneak candy in his pocket when his mom isn't looking, take him to the park and push him on the swing sets and go on dates with him to Chick-fil-A.
We'll be able to cuddle up on the couch and watch "Moana" on repeat as we drink Capri Sun and eat Goldfish.
With all fun and giggles aside, I can't wait to be a mentor to him.
I'll be his friend, his gossip buddy, his shoulder to cry on and his counselor when he goes through tough times.
He may not be my own kid, but I will love him and protect him as if he were mine.
Being an auntie is the most rewarding thing.
You experience the hardships of parenthood while still being able to give the kids back at the end of the day to their moms and dads.
Although it's sad to know he won't be little forever, I know he will grow into a fine young man who will make me and everyone around him so proud.