Hot Ones: The Best Talk Show
There's a sense of pride in the ability to endure spicy food. The ability to swallow licks of flames and still go back for another bite. In the YouTube channel First We Feast's series, Hot Ones, celebrities' put their abilities to the test.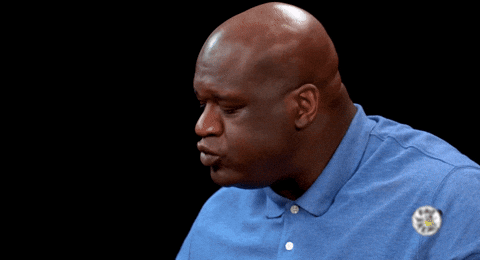 In the talk show, host Sean Evans interviews celebrities as they go through a line of ten hot wings that get progressively spicier and dangerous. Wings start off mild, maybe even tangy. By the end of the episode, you learn a lot about guests as they tear up in spicy discomfort — and it's my favorite thing to watch right now.
I know it may seem a bit sadistic, gaining pleasure from watching celebrities withstand dangerously hot chicken, but it opens a window into a side of celebrities that you've never seen before. 
The intense spiciness of the wings dismantles any fake personas. It brings out a sense of vulnerability. It's pretty hard not to when liquid hell is dripping down your throat. As Evans sits down to eat hot wings with celebrities, he makes them seem more human. At the end of the day, it's all about the people. 
Evans grounds the show incredibly well. He brings celebrities out of their shell. Yeah, maybe he causes them a little pain – but he still manages to make each guest incredibly comfortable. 
His in-depth research is clear from the questions he asks. You learn so much from one of his interviews that if you have an assignment on a celebrity, watching their Hot Ones interview would be a good way to do research. Evans asks guests about their hometowns. He'll ask for updates on their most random tweets. The show even has a segment called "Explain that Gram" where Evans deep dives into celebrities' Instagrams and asks them to give the backstory. He can make his guests smile and laugh even when they're suffering. That says a lot. 
In an interview with supermodel Tyra Banks, Evans asked her to choose which photograph of him would work best for a promotional advertisement for the show. 
And remember, this guy is eating wings, too. He's biting into each organ-enflaming wing with guests. Some have questioned whether his wings are as spicy as his guests. And Evans has graciously obliged to a plate-switch to prove he's enduring the arduous experience as well. 
The hot sauces are no joke. With intense names like Dirty Dick's, Pain 100%, the Chocolate Plage and Da Bomb (famous for being the sauce to push celebrities off the edge), there's no question about it. 
That's why when you see a celebrity manage to swallow a bite from each wing of insanity, it's pretty impressive. Food show presenter Alton Brown could name the ingredients of the sauces just from a lick. By the end of the interview, he was barely fazed by the insane spice levels. Halle Berry nibbled her wings straight down to the bone and didn't reach for a single sip of water. Then there's guests like DJ Khalid who tapped out after just three mild wings. The personality complained the entire interview and essentially insulted Evans and his show while praising himself. (Talk about a nightmare of a guest). 
One of my favorite guests was the famous chef Gordon Ramsay. While the chef started the show by insulting the quality of the wing, suggesting it's "a bit f*cking overcooked," Ramsay went through the show gracefully. The chef brought numerous precautionary items to help soothe the pain. In total, he drank an entire bottle of Pepto-Bismol all at once, sliced a lime to rub on his lips, pulled out three donuts (which he politely shared with Evans) and squirted bottled lemon juice and lime juice into his mouth – and later on his and Evans last dab. After enduring the final wing, he showed Evan how to make the perfect plate of scrambled eggs on a wheeled out cart. 
Unlike the wings that it features, Hot Wings is a show that is addictive. As a journalist, it's inspiring to watch such genuine, fun interviews. As a fan, it's hilarious to see my favorite celebrities panic under such extreme yet casual conditions. It's a show where even after witnessing such trauma, I still want to go grab some wings. Maybe, I'll even go for the last dab.