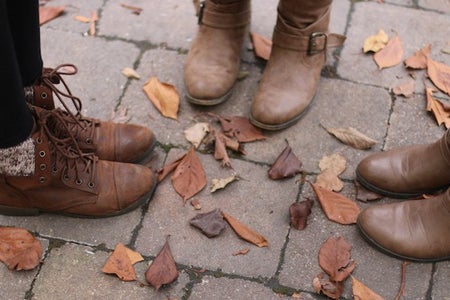 Harvey Weinstein Faces Trial in New York
Since January 6, 2020, Harvey Weinstein has been on trial in New York due to charges of sexual assault brought against him by two women. The former movie producer, who pled not guilty, was accused by Miriam Haleyi and Jessica Mann. Weinstein's actions against women first came to light in 2017 when many well-known figures spoke out about their personal experiences of sexual assault at the hands of Weinstein. Among his accusers were Gwyneth Paltrow, Angelina Jolie and Rose McGowan. The accusations against Weinstein resulted in his removal from his position at The Weinstein Company, as well as the Academy of Motion Picture Arts and Sciences. 
Brooke Levitt, a 19-year-old pre-health freshman, said, "I feel like producers like Weinstein think they can do anything. They think they can just get away with it because they have all that money and power. He probably thought that no one would ever speak up about it, and if they did, he probably thought he could just pay them off."  
Haleyi, one of two of Weinstein's accusers in New York, claimed that Weinstein performed oral sex on her against her will in 2006. In her testimony, Haleyi expressed that she only ever wanted to maintain a professional relationship with Weinstein and made it clear to him that his advances were unwanted. After sexually assaulting Haleyi the first time, weeks later, Haleyi claimed that Weinstein also raped her in a hotel room. 
The second of his accusers, Jessica Mann, also testified in the trial. Mann described her relationship with Weinstein, who she first met around 2012. Weinstein and Mann developed a friendship; however, during an incident in a hotel suite, Weinstein separated Mann from her friend and forced oral sex on her. According to the New York Times, Mann entered into a relationship with Weinstein but found their encounters to be demeaning. In addition to these consensual relations, Mann stated that Weinstein raped her twice: once in a Manhattan hotel room and another time eight months later. 
Besides Mann and Haleyi, four other women testified against Weinstein in the New York trial; however, their incidents of sexual assault were not included in Weinstein's charges. These women include Annabella Sciorra, Dawn Dunning, Lauren Young and Tarale Wulff. Sciorra, who is recognized for her role in the show "The Sopranos," described how during 1993, Weinstein raped her in her apartment. Leading up to the assault, Weinstein had sent Sciorra a number of suggestive gifts. 
Dunning met Weinstein in 2004. On one occasion, Dunning claims that Weinstein inappropriately touched her. After this incident, Weinstein allegedly offered Dunning three roles in exchange for her participation in a threesome, which Dunning refused. 
 In 2012, Young met Weinstein for the first time. Soon after, someone reached out to Young stating Weinstein was interested in looking at a script she had been writing. During the meeting, Weinstein groped Young and masturbated in front of her. 
The fourth witness, Wulff, first encountered Weinstein in 2005. Wulff served as a waitress at Cipriani's, where she claimed Weinstein masturbated in front of her. At a separate time, Wulff stated that Weinstein also raped her in an apartment in Manhattan. 
Sierra Brown, an 18-year-old psychology freshman, said, "I think [society is quick to disbelieve women] just because of our history. Women generally are seen as submissive. We had to fight for all of our rights, like voting and equal pay, because society thought that women were not capable of these things. Women are always left behind."  
The jury began to deliberate on Feb. 18. It is not known when the decision will be released.