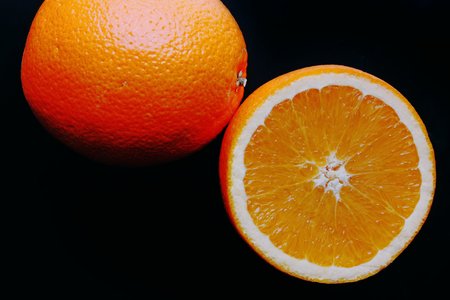 Gainesville Is My Home Away From Home
Gainesville, Florida. Ahh, it never gets old—except for the humidity.
Coming to college, I was a bit worried about moving from the small, southern town of Niceville, Florida, to Gainesville because I wasn't sure I was ready for change. I had lived in a town in which everyone knew everyone's business my whole life. After college, I had always dreamed of becoming a big city girl and living out the Carrie Bradshaw lifestyle in New York City. The only issue was Gainesville was neither a small, southern town nor a large metropolitan city, so I had uneasy feelings about how I would adjust. However, I have grown to love and adore this quaint little town we call Gainesville.
Obviously, my favorite part about the University of Florida—actually, of Gainesville in general—is college football! I look forward to cheering on my Gators every single Saturday in The Swamp. I love that the Gator Nation can gather together in one stadium and show support for sports regardless of our backgrounds or differences in where we came from. I also love that it is completely acceptable to sing the lyrics to Tom Petty songs at the top of our lungs every third quarter.
Don't get me wrong. Fall is the best time of year, hands down. It is ultimately the best part about UF in my opinion because of football, but sporting events do not stop there. With basketball, gymnastics and my personal favorite, which is baseball, I can easily look forward to these events and their victories in the spring. When my free time isn't occupied by sporting events, I can also look to another one of my passions: musical theater! The UF Performing Arts program always puts on spectacular performances that I can go to with friends for a fun night out throughout the entire year.
Moving forward, the UF J-School has been so welcoming to me especially as I transferred in from being a STEM major (I know, crazy right?) to a passionate public relations student. Everyone I meet wants to help me to succeed in whatever ways they can. There is always a friendly face every corner I turn in Weimer Hall, and I am constantly meeting new people who are there to help me reach my goals. But we cannot forget about the faculty and student leaders — they are the absolute best! I have been mentored by people who inspire me and have the most exciting #PRcareergoalz which I am so thankful for.
On the other hand, my faith was so strong coming to college and was by far, the most important part of my life (and still is). I wanted to make sure that this was something that I could continue to blossom in as I would be out on my own without my parents helping to guide me in my spiritual journey. I would be completely on my own, and TBH, it scared me. However, it did not stop me. I immediately dove into Christian organizations on campus who welcomed me with open arms, and I began to church-hop until I found the one in which the Lord called to me. Come fall semester of my freshman year (I started summer session), I was absolutely flourishing in my faith and was able to join a sisterhood of Christian women in which we could all hold each other accountable. These girls are still my best friends, and roommates, to this day. I am so thankful the Lord brought me these people at this time. I cannot imagine college without them.
Speaking of these friends and many more, I have met my absolute greatest friends here who are always there to encourage me to be my best self, love me for who I am and are there to lift me up when I am feeling down. I am grateful to have a group of people who just genuinely care for me and will listen to my rants but still love me in the end. By joining ambassador programs, Christian ministries and organizations specific to my career path, I have met people who share my same interests. I have been able to connect with them and really grow deeper in my relationships every year I have been here.
Obviously, I miss home. A lot. I miss my family, I miss Whataburger and I miss going out on the boat. It is so hard being away from my parents when they are my two best friends (along with my older brother and sister, of course). I call them every day and being away does not get much easier. But I know they are so happy that I am able to attend UF, which has been my dream school since day one. They know that I am in good hands here, and I agree with them fully. I am so proud to be able to call Gainesville my home away from home.