They say that the way to someone's heart is through their stomach. This may be true in many cases, but for me, now, the key to my heart is a bit more specific and a lot sweeter. I recently learned that the only way to melt my heart, make me gush and get a glimpse into my soul is with a Nutella Bella donut from Everglazed at Disney Springs.
Yes, it is that serious.
I know that if the Everglazed donuts could magically shift my perspective on desserts, it can do that for you too. So now, without a doubt, I can say that Everglazed houses my favorite donuts in Florida.
I have always been oddly particular about how I like my donuts. Dunkin Donuts was always too light and airy and could never fill me up. My discrepancy with Krispy Kreme's glazed donut was that it was too flaky, crumbly and messy. Donut King was too heavy and mirrored a cake rather than a donut. You get the picture. My undercover occupation is being a donut critic.
I was on the lookout to find the perfect donut that would satisfy every craving. So, traveling to Disney Springs just to try Everglazed was on my dessert to-do list since its opening in January.
As I entered the shopping center and approached the donut shop, I got a glimpse at the Instagrammable seating area that waited for guests to lounge, eat and snap photos in.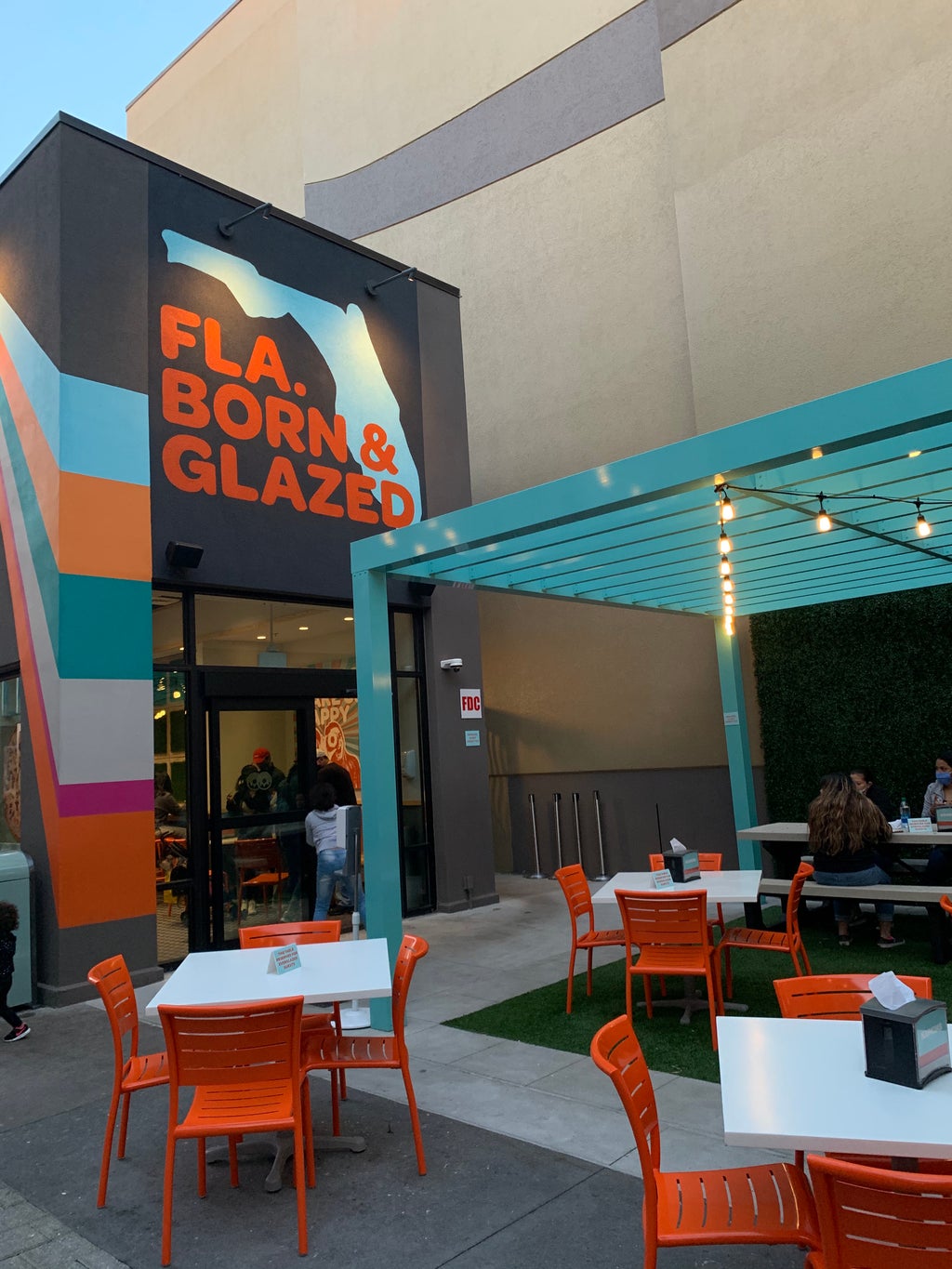 This adorable area set the tone for what the shop would soon bring me: pleasure that could only be compared to aesthetic satisfaction.
Due to social distancing guidelines, Everglazed had guests wait in a virtual queue. This method is efficient if you want to walk around to look at shops or sit and relax while waiting to enter the shop, although we only waited for 10 minutes.
Upon entering the shop, the immediate scent of baked goods wafted toward me, because desserts put me in a happy place. This was overwhelmingly calming and brought me serotonin. The most challenging part about being a customer at Everglazed was choosing what I wanted to order.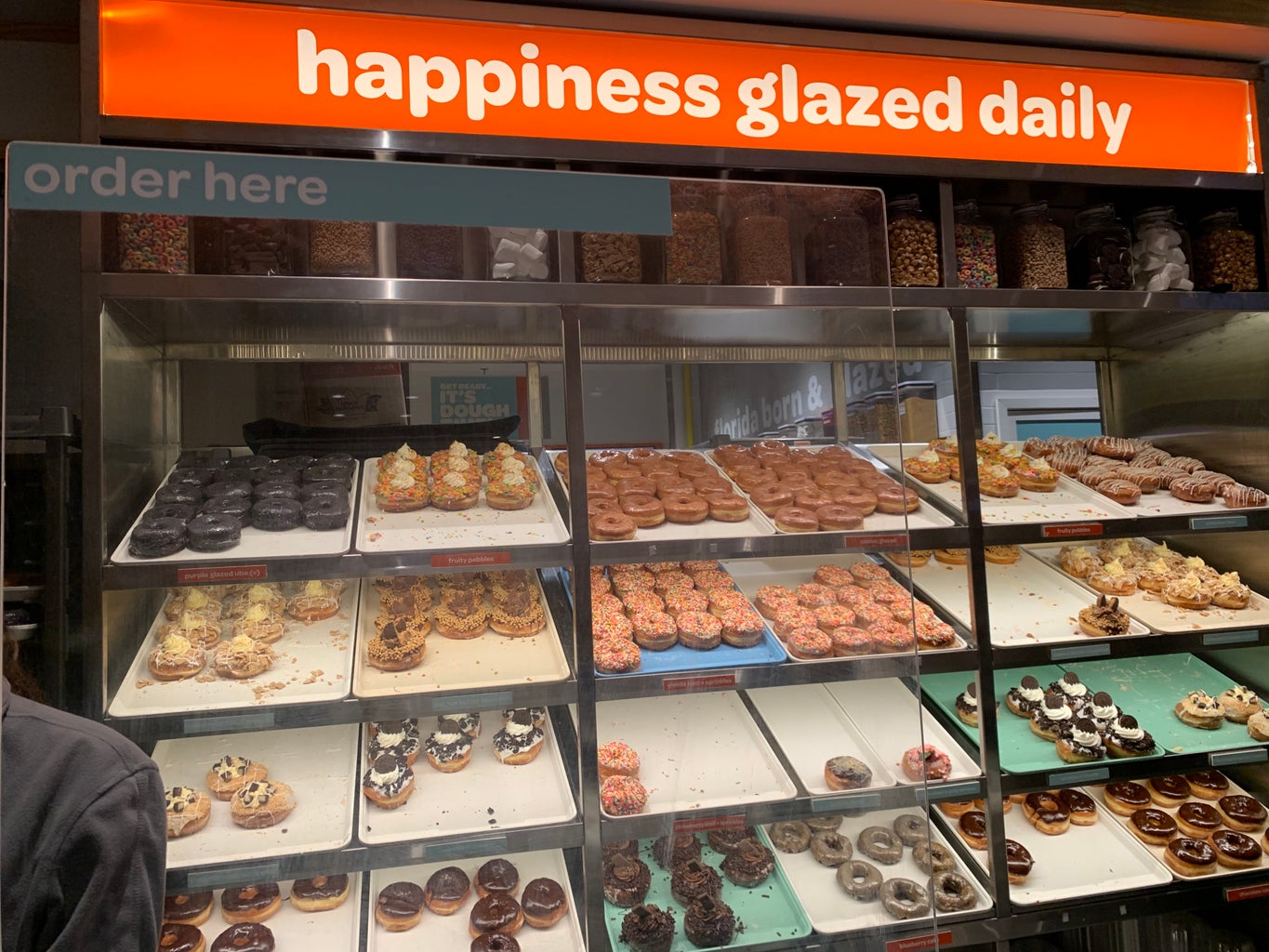 Their menu consisted of classic cold brews, assorted cereal flavored milk, spiked coffees, chicken sandwiches, fries, and of course, decadent donuts.
With donut flavors like Oreo Surprise, Fruity Pebbles, Maple Double Bacon, Cinnamon Toast Crunch, or even Nutella Bella, I did not know what to choose. Despite standing at the register for way too long while contemplating what I should add to my order, the cashier and other employees behind the counter were incredibly kind and had the best attitudes.
In the end, I ended up ordering the Nutella Bella donut.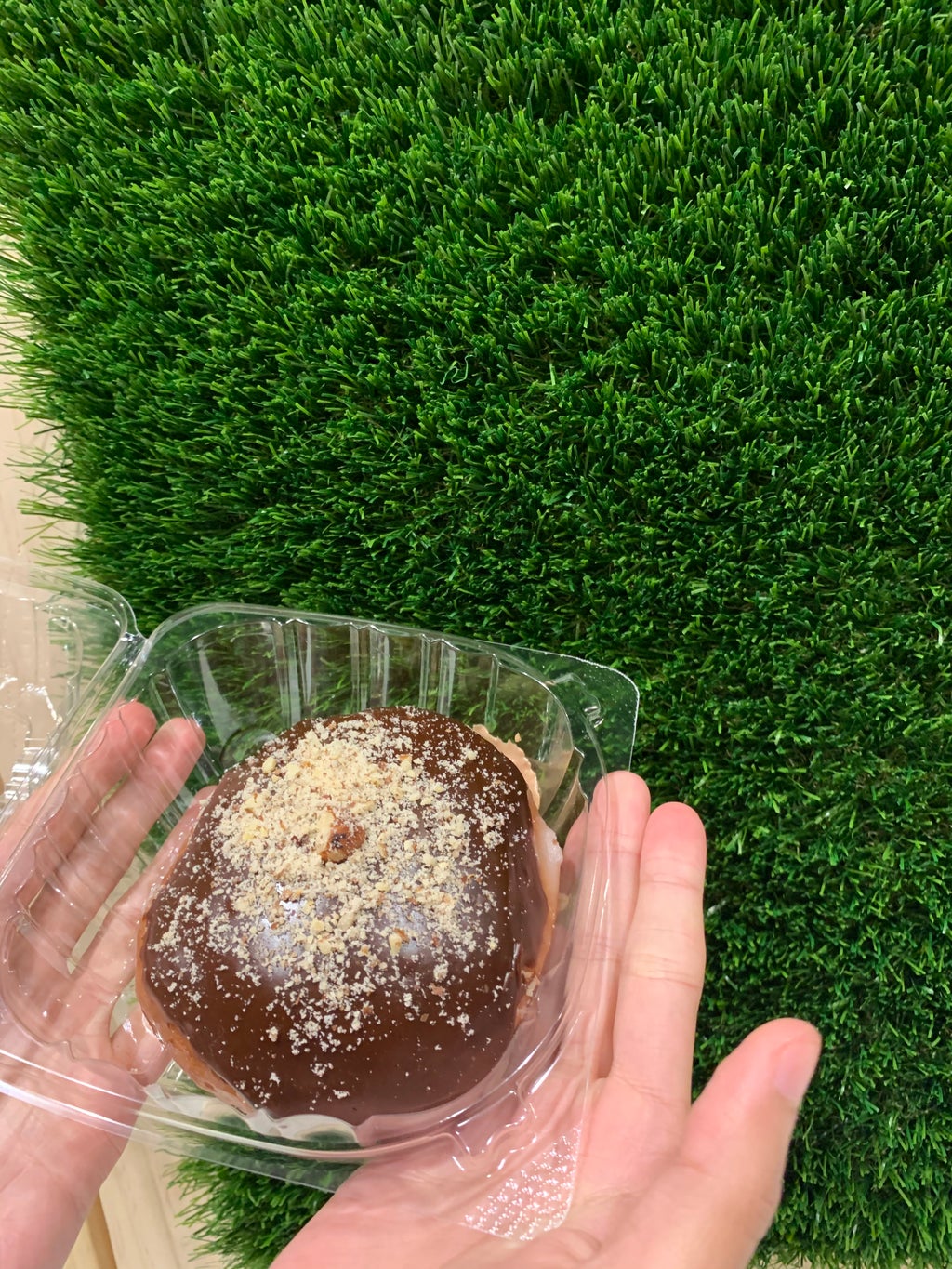 The donut had a glaze base, was filled with whipped Nutella, covered with the hazelnut spread, and was topped with hazelnuts. I was apprehensive at first and thought this chocolate crazed donut would be too heavy. However, everything was perfectly balanced. The donut was not too thick in consistency, and the glaze was subtle. I have never eaten a more perfect donut.
My friend who tagged along with me ordered The Five-O coffee.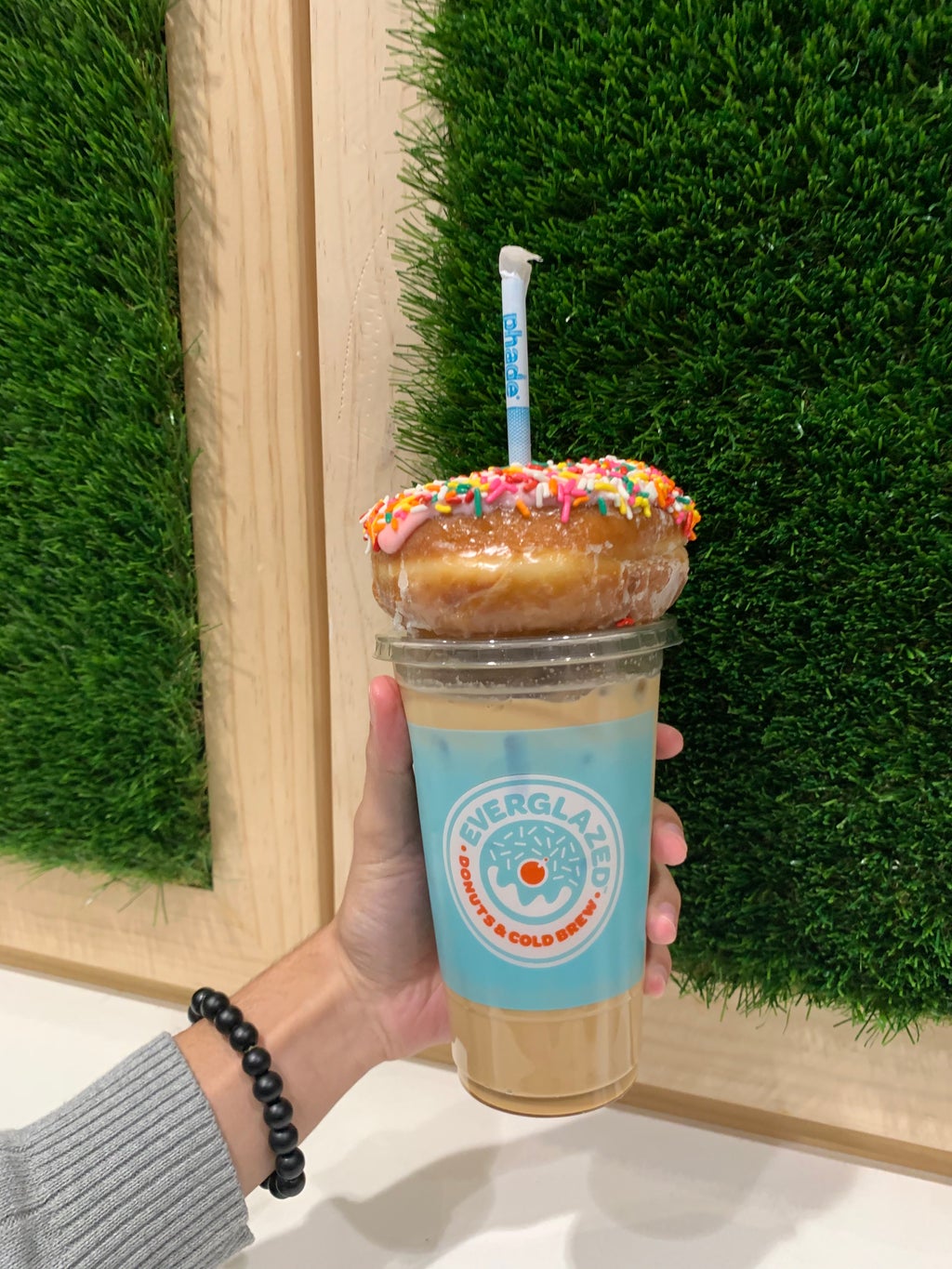 The coffee was an Everglazed classic cold brew with cream, vanilla and coffee syrup. Though, the best part is that they top the beverage with a strawberry iced sprinkled donut. Perfect for pictures.
While this article is about Everglazed donuts, I also have to rave about the cold brew.
All I will say is that their cold brew is also my favorite– even more so than Starbucks'.
If you ever make your way down to Disney Springs in Orlando, be sure to stop by Everglazed! This donut shop makes me feel like a kid in a candy store. I get overwhelmingly excited thinking about when I'll be able to go back to Everglazed, just to try a new funky donut flavor.