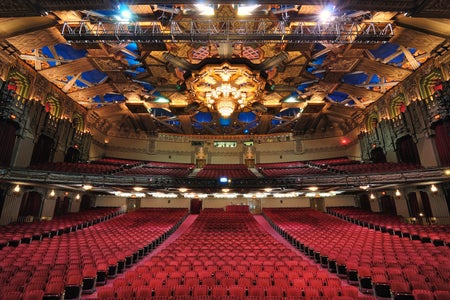 In the last six months that I've been in quarantine, I'm pretty sure I've watched every show possible. Because of the excessive amount of television I've watched this past year, I was more than excited for this year's Emmys. The 72ndPrimetime Emmy Awards were held on Sunday, Sept. 20, and was hosted by Jimmy Kimmel. I normally watch the Emmys every year, but I was especially interested to watch it this year, amidst a global pandemic. 
This year's Emmys were definitely made special due to the circumstances. Kimmel and the presenters took full comedic advantage by making COVID-19 related puns and jokes. One of the most bizarre parts? There were actual presenters in hazmat suits waiting outside of all of the nominee's houses, waiting to see if they would hand the nominee the Emmy. The presenters and the winners' speeches have always been used to spread awareness for specific socio-political issues and this year, the speeches were abundant in awareness (and rightfully so), using their platforms to talk about the Black Lives Matter Movement and the importance of voting in this years' presidential election. 
This year's Emmys also made history, in more ways than one. This year had the greatest number of nominations and wins for Black creatives within the industry. The record-breaking number for most wins from Black artist is now seven Emmys, something that should be, and I hope, is broken next year. 
The Canadian comedy sitcom Schitt's Creek became the first comedy series to win all four main acting categories in the same year. They were also the first series to win all seven major awards in a single year and became the most-awarded comedy in a year. Dan Levy, who writes, acts, produces and directed the show became the first person to win an award in all of the major categories in a single year. 
My absolute favorite part of the ceremony (the part when I literally screamed and cried) was when Zendaya won her Emmy for best actress in a drama series. Not only is she the youngest person to win at 24-years-old, but she is also the second Black woman to win the award, Viola Davis being the first. Not only was her win my favorite part of the night, but so was her speech. She thanked all of the young people who were protesting and fighting in the streets, leaving the audience having faith in the youth. 
Another exciting part of the ceremony was watching Watchmen, a superhero-drama show about racial violence in Tulsa, not only have 26 nominations, but have the most wins, with 11 wins. 
What were some disappointments? Personally, one of my favorites, Succession, had great supporting actors who were nominated, none of whom won the award of supporting actor in a drama series. Additionally, Issa Rae's Insecure did not take home any awards for the night. 
It was really enlightening to see that even in chaotic times like these, writing, film, and art can bring people together and also raise awareness towards ways we can become as much of an inclusive community as possible. Television and film are mediums that constantly inspire me and encourage me to become as empathetic as possible and has also made me feel less alone in times like this. Watching people who were so passionate about their craft and the impact it has on others was so uplifting and heartening. It made me remember why I loved writing and film so much and made me feel like maybe, just maybe, I could have the same effect on others with what I write.