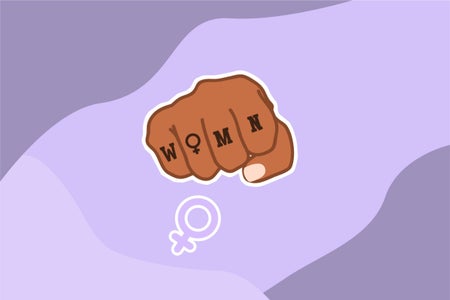 Black Women Throughout History and their Impact on Society
Black women have been contributing to society since the very beginning. Take a look at Harriet Tubman who freed hundreds of enslaved people through the Underground Railroad. Talented Black women are showing off their skills in sports, such as tennis player Serena Williams and gymnast Gabby Douglas. Even today, Black women are making history, as seen by Kamala Harris being the first Black female Vice President of the United States. In honor of Black History Month, I'd like to share phenomenal achievements in STEM and business that Black women have made throughout history.
Madam C.J. Walker (1867-1919)
Known as "the first Black woman millionaire in America," Walker was an entrepreneur who created her very own homemade hair care products for Black women called the "Walker system." She was inspired to design her line after experiencing hair loss due to a scalp disorder. In addition to being a self-made millionaire, Walker was a philanthropist who funded scholarships for women at the Tuskegee Institute and donated to organizations such as the NAACP and the Black YMCA.
Read her biography here.
Dr. Myra Adele Logan (1908-1977)
Dr. Logan was the first woman to perform open-heart surgery. She also developed the antibiotic Aureomycin, worked on x-ray processes to detect differences in tissue density to discover tumors and worked on early detection and treatment of breast cancer. If that doesn't impress you, Dr. Logan was part of many organizations, including being a founding partner and treasurer of the Upper Manhattan Medical Group of the Health Insurance Plan (HIP). She additionally worked with NAACP's Health Committee, the New York State Fair Employment Practices Committee, the National Cancer Committee and Planned Parenthood.
Read her biography here.
Dorothy Vaughan (1910-2008)
You may be familiar with the movie "Hidden Figures." The film showcases the true story of three intelligent Black women who worked for NASA. Dorothy Vaughn was one of those women, having been a valued mathematician as NASA's first Black manager. After an executive order prohibiting racial, religious and ethnic discrimination in the country's defense industry, Vaughn was hired to meet the demand for processing aeronautical research data. However, she still experienced segregation, having had to work in a different unit and use separate dining halls and bathrooms from her white co-workers. Despite her racial challenges, Vaughn was respected and valued in her position, which led her to advocate for her female co-workers to earn promotions and pay raises. Vaughn was an expert FORTRAN programmer, contributed to the Scout Launch Vehicle Program and collaborated in creating a handbook for algebraic methods for calculating machines.
Read her biography here.
Katherine Johnson (1918-2020)
Katherine Johnson is the second "hidden figure." She provided parts of the math for the document "Notes on Space Technology," worked on the trajectory analysis for America's first human spaceflight and coauthored a report showing equations that described orbital spaceflight with specified landing positions. Most notable was her work with the Friendship 7 mission in which astronaut John Glenn asked engineers to "get the girl" (Katherine Johnson). Glenn trusted Johnson with the electronic calculating machines in preparing for orbital flight.
Read her biography here.
Mary W. Jackson (1921-2005)
The third and final "hidden figure" is Mary W. Jackson. Before becoming the first Black female engineer at NASA, Jackson had a few career changes, including having been a school teacher and receptionist. Switching up her duties at NASA, Jackson worked with a Supersonic Pressure Tunnel, dealt with flight experiments and authored many research reports. After realizing she couldn't break the glass ceiling into management-level grades, she devoted the rest of her career as Langley's Federal Women's Program Manager in which she helped hire and promote the next generation of women at NASA.
Read her biography here.
Dr. Gladys May West (1930-)
You can thank Dr. Gladys Mae West for helping navigate you to the new, trendy restaurant in town and finding the fastest route to work. West invented the global positioning system, otherwise known as GPS. As a mathematician, she also helped contribute to a program that established Pluto's motion relative to Neptune. West was a project manager for SEASAT, which designed a satellite to measure ocean depths, and she is also a part of the Space and Missiles Pioneers Hall of Fame.
Read her biography here.
Dr. Patricia Bath (1942-2019)
Dr. Patricia Bath was the first African American to complete a residency in ophthalmology and was the first African American woman to receive a medical patent. She is credited with inventing the Laserphaco Probe for cataract treatment. She co-founded the American Institute for the Prevention of Blindness, which states that eyesight is a basic human right. Bath also was the first female faculty member in the Department of Ophthalmology at UCLA's Jules Stein Eye Institute.
Read her biography here.
Stacy Abrams (1973-)
Stacy Abrams is a politician, lawyer, author, activist and founder of Fair Fight in which she helped register over 800,000 new voters working alongside grassroots organizations. Talk about a woman who does it all! Motivated after losing the race for governor in Georgia due to voter suppression, Abrams' hard work in registering voters is recognized as the reason behind the flip of the once red state of Georgia into blue. She has recently been nominated for a Nobel Peace Prize for her notable efforts in increasing voter turnout during the 2020 United States presidential election.
Read her biography here.
This compilation of remarkable women contributed greatly to society, many of whom being listed as "the first" in their respective fields. They helped pave the way for many other women to break glass ceilings, pursue their passions and fight against racial and sex discrimination. Although they may have been the first, the future female generations will make sure they are not the last.