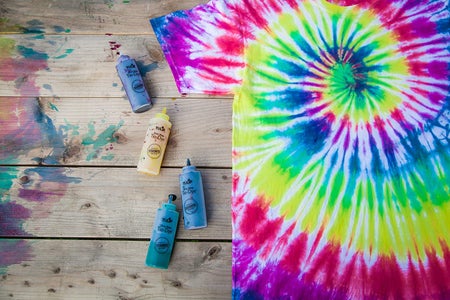 3 DIY YouTube Channels You Need to Watch
Quarantine has taught me a lot about myself, as I'm sure is the case with many people. We've all had time to ourselves (maybe too much time), moments of reflection and made discoveries about who we are. Throughout 2020, I have found a love for anything revolving around design, home decor, building, renovation, projects, etc. I'm not sure if it's the satisfaction of watching an idea come to life or the pure aesthetics that draw me in, but it has lit something within me, and it feels so great to be excited about something creative again.
Something specific that I love about this content (and the channels I'm going to be raving about soon), is that there is a focus on small budgets and repurposing items, which we could all gain insight on as college students. If you're like me and find these types of videos fascinating and inspiring, check out some of my favorite creative and DIY YouTube channels!
1.

Living to DIY with Rachel Metz

My absolute favorite thing about Rachel is that she always keeps it real. Her room makeovers and transformations are truly breathtaking, leaving you thinking you could never do something like that, or that she makes it look so easy. Rachel never shies away from telling her audience the truth behind her projects, for she is always showcasing the mistakes and poor choices she makes. There is a level of humor behind this too, which I find very comforting. She emphasizes not to take everything so seriously and to break your projects down into manageable sections.

Rachel's channel has a lot of educational content, and her videos are the ones I go to when I want to learn about the details of executing a project, how to build something or how to fix mistakes. 

When I need to relax and focus my energy on something creative and satisfying, I turn on one of MaCenna's videos. On her channel, you can find videos ranging from bedroom makeovers, to design tips and even DIY decor videos. Her style is the coziest of these three, and I love that the majority of her pieces are thrifted or handmade. MaCenna has a gift for transforming pieces she finds at local thrift stores and implementing all her projects into creating a cohesive and stunning room. 

She has educational content as well but differing from Rachel's in that MaCenna's are more based around craftier DIY projects and sewing, whereas Rachel is teaching about power tools. She has very bright and fun energy to her that makes her content even more enjoyable. Overall, MaCenna's videos are always a pleasure to watch and I am always left feeling enlightened and inspired. 

Similar to XO, MaCenna, Drew from Lone Fox showcases varying DIY decor videos, room transformations and thrift flips. A series he has created that I love to watch is Dollar Store decor videos, where he teaches how to make stunning decor for an extremely cheap price. He also makes a bunch of renter-friendly content, which is perfect to learn from being college students. I have gotten so many ideas from Lone Fox's projects and have learned a lot of helpful tips along the way. Even when you're learning you don't even realize it as the videos are so pleasing to watch!
Although these channels are similar in the content that they make, their styles and personal aesthetics are evident. I love taking inspiration from all three of them and their varying tastes and implementing them into my ideas or projects. 
I have found a lot of comfort in these videos as they are soothing to watch and are edited to perfection. The production quality of all these videos is through the roof, and I'm always left speechless due to the beauty of their content from the filming, to the editing, and also the projects themselves. 
If quarantine has got you bored out of your mind or you are itching to start a new project, check out these channels, and you'll be set for sure!