A Year With(out) Mac Miller
I remember where I was the first time I heard Mac Miller. I was back in my hometown; it was 2011, ringtone rap was officially dead and we were entering the era of Young Money and raps with feelings (thanks Kid Cudi). I was listening to MetroFM and it was the afternoon show. You know the one, it's the same on every station. It attempts to appeal to both the adults coming home from work but also the kids coming home from school. I remember the childlike voice on the radio, the college rap-beat and, of course, the lyrics "I'm on my Donald Trump sh*"; back when Trump was known for his business rather than political exploits. I remember the instant dislike I had for the song and the guy who wrote it.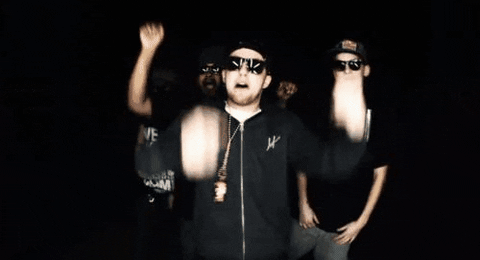 I remember where I was when he died. I was at a birthday party when a friend - who is also a fan - looked up and just said "Mac Miller's dead". I dismissed it, citing the usual fake news about celebrities. But tributes were all over social media. He was really dead. We were at a loss for words and dedicated the night to him. I slept at 7am, almost 12 hours after I found out, hoping to wake up to a world where he was still with us. When I woke up that afternoon of the 8th, I played "Stay" over and over again; hoping he would hear it and remain with us a little longer.
The journey to being a fan began in 2016 with "Weekend" - a self-aware turnup anthem about the endless cycle of numbness and intoxication. I devoured the rest of the album. Not yet a fan; but ready to hear more. More than anything, I was ready to see more of the growth. So I waited patiently for his next album, one he claimed would be about love. I was floored by the left-field exploration into jazz and funk, unorthodox song structures and the man was singing too! I could write an entire article about the music video for "My Favorite Part". I lived with these two albums and one or two older loosies for two years until Swimming, which upon first listen sounded more than anything like lucidity. It also sounded like the beginning of something; I knew there was more to come. 
I had grown into a fan.
I've read a lot about the man since he died, including some repeat reads of his final interview and profile for Vulture, noting his candidness and desire to be himself; despite his popularity and opinion of onlookers while having an unperturbed attitude toward mistakes made in the public eye. I also hunted down YouTube videos and interviews, including covers of other songs and random 1 minute clips of him playing the piano. One site has even created a feature called the #YearofMac, to show an appreciation for the man past the 15 minutes of the news cycle. Some are interviews with his friends and people he's worked with, while others are the writer's relationship with his music. I read those every week. In short, besides "Hurt Feelings" and "Programs" as aux God, I consumed everything but the music. 
The act of listening is more active than we think. Especially with music. It's the reason we play music while running, or working out or even cooking. It's the reason podcasts and even audiobooks are so popular now. It's so much more than just the background to our lives, and even when it is, that grants it some importance. The music I'm currently listening to goes a long way to describe the kind of person I am more than any written description. I read all of these things about Malcolm McCormick but I knew the closest I would get to him was through his music. I even found and downloaded most of what he's released to the public. Yet I kept delaying this one way conversation. And now it's been a year. Time flies. So for the next #YearofMac, as a true tribute to the man and legend himself - I want to get lost in his music, like he would have wanted me to. 
*For those who are interested, the Year of Mac Miller series by Donna-Claire Chesman can be found here.