Still Caught-Up in the 2019 Fashion Trends?
2019 has been a whirlwind of fashion trends - bringing back the early 2000s and even the 1960s. Sustainable wear, modest wear and even active wear have crept their way into our everyday looks - which makes me happy and ready to explore more this year. The growth of models and influencers, of all different shapes and sizes, has made exploring trends more accessible and exciting. I love how people are not limiting themselves to a specific trend, due to their body type or gender. 
Throughout this article, I hope to excite your inner fashionista and get those creative juices flowing. See this as your guide to fashion do's and don'ts. And please, oh please, take the advice my dear friends. 
Doc Martin's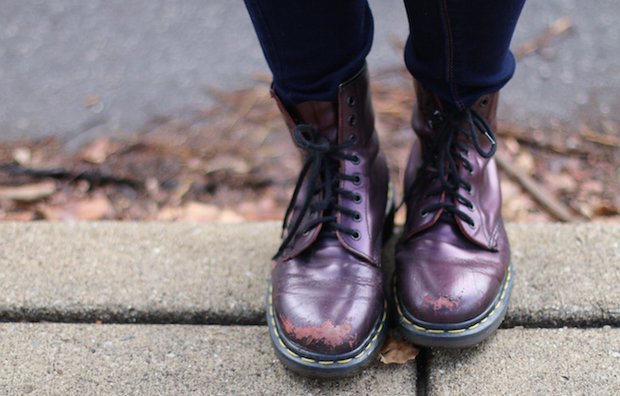 Her Campus Media
Vsco-girls and e-boys, I am calling you out. The Doc Martin with anything, and everything, needs to go. I understand that they may be comfortable, but let your ankles and toes breath! With the exception of a Fila, wear a sandal or slide once in a while.
Final tip: Life is about variety. 
Animal print on animal print 
I love a sexy snakeskin body suit or cheetah print shirt. But, this trend of different animal prints being worn at the same time is just overwhelming. I think doing it tastefully is possible, but not easy. So, let us just leave it all behind and avoid scaring everyone. 
Final tip: One print at a time. 
Scrunchies 
No shade vsco-girls, but scrunchies are hair ties and most definitely should not be worn as an accessory. I cannot comment any further on this.
Final tip: Use it for its actual use.
K-Way Puffer Jackets and Flip-Flops 
Fellow UCT students! This is a PSA as we begin our year together. There is no need to be wearing a K-Way puffer jacket in summer, because it is not cold. Nor is there a need to be wearing flip flops in the rain. You can make the change this year. I believe in you. 
Final tip: Match your seasonal wear.
Bullet-Proof Vest, Construction Wear and Safety Belts 
Drake and Stormzy did it once and now the world keeps it on repeat. As my sister says, "you're not in the ghetto, ratatata."
I don't understand the construction wear uniform trend. Maybe mimicking the iconic 'love a man/womxn in a uniform'? I'm not too sure. 
The safety belt trend is everywhere! Belts, shoes, jackets and even bikinis. Yes, I tried this safety belt trend myself - cringe, I know - but I couldn't get passed the fear of pinching my skin in the clips. To those brave souls who do wear this trend, congrats! But I have to ask: what is the point? 
Final tip: Decide why you are wearing it. Don't just follow celebrities blindly.
Reflective Clothing
How desperate are you to be spotted in the dark? A touch is okay, but whole pants or jackets just hurt my eyes! For the safety of others, please take it easy on this trend. Personally, I believe reflective materials should be reserved for being easily spotted late at night, while doing work in public spaces, or jogging in the road. But that's just me, I guess? 
Final tip: Let's protect and not blind one another.
Extreme Festival Clothing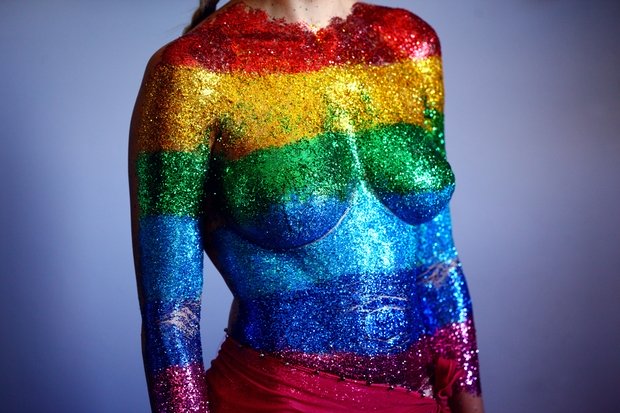 Photo by Sharon McCutcheon from Pexels
It is an absolutely crazy look to try and pull off in your everyday life. Faux fur, sequin tops and colorful block boots. Wow, aren't we just catching a Jammie for a lunch date? I understand you're trying to live your best life, but save a little fashion for tomorrow too. Keep that energy going into 2020 though! 
Final tip: Wear a single statement piece, so people can appreciate that piece more. 
Latex and Leather Pants
The 1990s made the sexy high-waisted leather/latex pants iconic. I looked this up, and multiple reviews have shown that people generally get super hot and sweaty in these pants. These pants occasionally make funny farting noises when you walk, so maybe reconsider? Life isn't about that one Instagram picture. You need to actually be comfortable in the clothing too. 
Final tip: Buy clothing that is user-friendly.
Lace Bodysuits
We love a sensual outfit that accentuates all the parts of your body that you love. I also love that people feel confident enough to rock an outfit that makes them feel sexy. I don't, however, love the lace body suit trend. My opinion is that a lace body suit looks best in your personal space - whether it be by yourself or with others. The lace body suit is also, technically speaking, lingerie. Wearing it out in public takes away from the power it embodies underneath clothing. I think a lace body suit can have its own fashion moment in the public eye, but try to reserve it for those intimate moments too.
Final tip: You're allowed to keep fashion trends for yourself or the select few's eyes only. The world doesn't have to know. 
Extended T-shirt 
I think the trend is nearing its end - thank goodness! But, for those of you rocking the super long tshirt - it is time to let it go. If you know what I'm talking about, you know. Otherwise, don't sweat this trend. 
Final tip: Don't let your clothing wear you!
I've noticed a shift in 2020 clothing trends toward long term and reusable pieces. My 2020 must haves are:
Biker-shorts and Blazers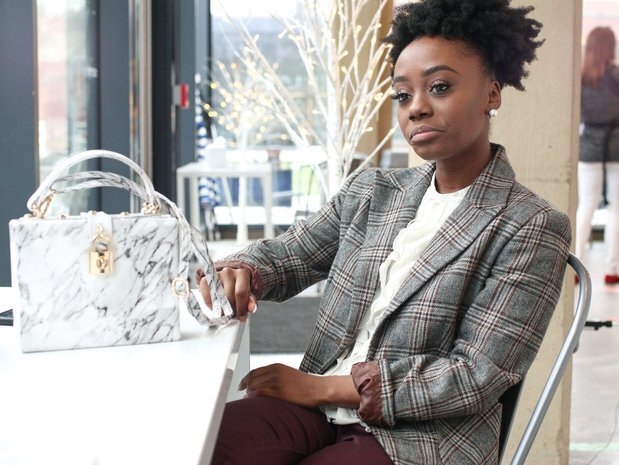 Nappy
Practical and comfortable. Wear it with sneakers, your favourite slide or some cute heels - what is not to love about it? It can really lean toward a structured, or more relaxed look. It is such a basic set that can be styled to multiple occasions. Can you tell I'm a little obsessed? 
Bonus: Don't be afraid to wear a colourful piece.
Sets 
I've always been a 'matchy' kind of person. I have witnessed this trend grow and seeing people love this trend makes my heart sing! The true beauty of sets, is that they can be bought as a set or created. Personally, I love looking out for separate pieces to create a set. It makes for a more unique look. 
Bonus: Sets can make you look more put together, even when you're not really feeling like it. 
Sweats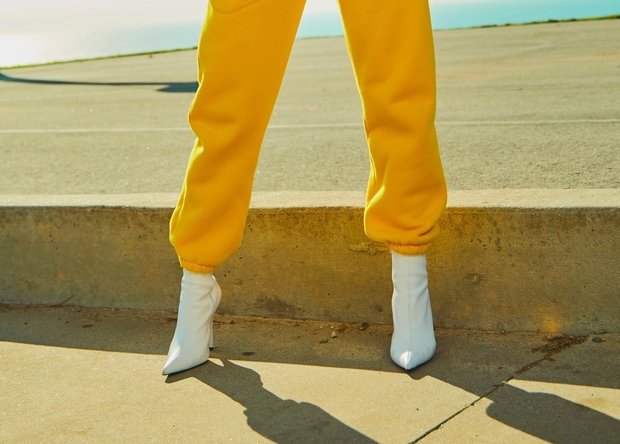 Dom Hill Comfort is key here - baggy, tight or a bit of both. It can be worn with heels or sneakers and look kickass! Again, you can dress this up or down and feel cosy all day long. 
Bonus: Layering is my favourite thing to do with sweats. Wearing a long sleeve mesh top under a slogan tee, or a turtleneck under a hoodie, will leave you feeling and looking different from your norm. 
Rewearing staples 
Tanks, boyfriend jeans, tights, graphic tees, fanny packs, polo necks... the list is endless and is up to your personal preference. Staples are back, with a vengeance, and I'm in love. Staples allow us to save some cash and wear those simple looks, while looking like a more put together than ever. 
Jewelry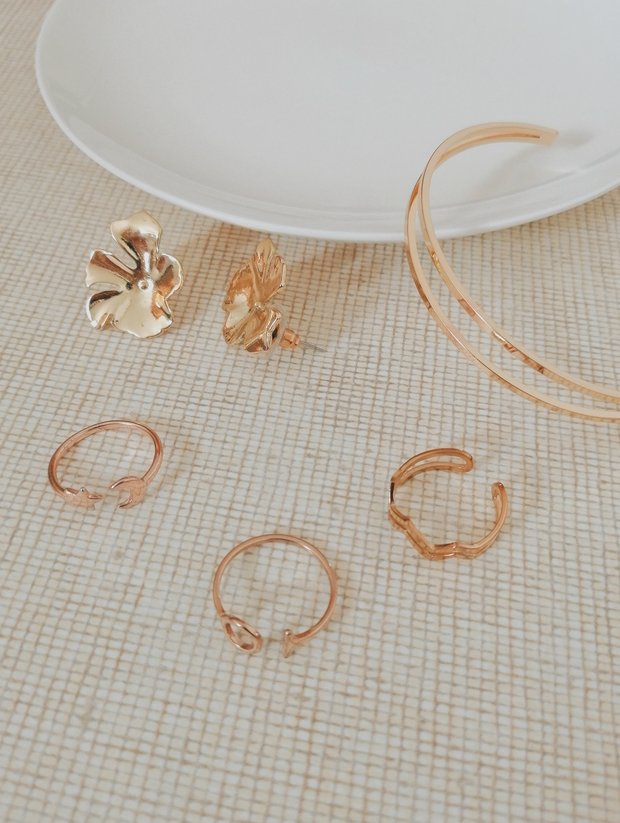 Carmen Lopez / Unsplash
Whether you like jewelry or not, you can't deny it is a quick and easy add-on to any, and every, outfit. Personally, ! love a chain and bracelet combination. To the people rocking the earrings, rings, sunglasses, watch and anklet - we stan the accessorized looks!
Bonus: Who said gold and silver can't mix? 
My 5 favourite looks of 2020 were specifically chosen, beacause they are the most current and popular. But, most importantly, they are all gender neutral. Blazers, sweats, sets, staples and jewelry can be worn by everyone. Most times, trends in society have leaned toward specific body types, gender based looks and/or only one styling type.
I feel that these 5 looks can be interpreted as you choose, using any budget and clothing you have already. Let us keep this energy going forward into 2020!