5 Films to Watch When You're Feeling Sick
There's no denying that I love any excuse to watch a great film, and being sick is as good an excuse there is. With that in mind, here's a list of films to watch when you're feeling under the weather, or even a bit down in the dumps. I guarantee that these 5 films will bring a little bit of light to your day.
1. It's Complicated
Nancy Meyers really knows how to get a rom-com right and this one is no exception. I mean, Meryl Streep, Steve Martin, Alec Baldwin AND John Krasinski? In one movie? With a star-studded cast like this, the film is understandably filled with stellar performances that will make you laugh, cry and even cringe once or twice. Also, Meryl Streep's kitchen, even pre-renovation, is an absolute dream. Not to mention the soundtrack is impeccable, but I wouldn't expect anything less from Nancy Meyers (I mean, have you seen the Parent Trap?).
2. The Princess and the Frog
For me, Tiana is the most underrated of all the Disney princesses. Also, you have to admit, Prince Naveen (in human form) is definitely one of the most attractive Disney princes and I'm only saying "one of" because Li Shang exists and I can't make up my mind. The Princess and the Frog is such a charming film and is guaranteed to make you feel just a little bit better with its vibrant colours, endearing characters, and arguably some of the best original songs of the Disney princess movies. Let's be honest, Doctor Facilier's Friends on the Other Side is nothing short of a bop.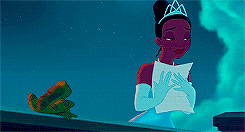 3. Harry Potter
I know this is technically 8 films, but how can I not include Harry Potter in such a list? Typically, I would go for any one of the first 3 if I'm sick or down-in-the-dumps (the Prisoner of Azkaban is my favourite, to be honest) but any excuse to enjoy a dose of mischief and magic is good enough for me. If you can't decide which one to watch, no one will judge if you watch all 8 of them in a row – in fact, I encourage it and envy you. If you're having a sick day, let the dynamic trio Wingardium Leviosa your spirits and warm you up with some butter beer, chocolate frogs and pumpkin pasties. Dreamy.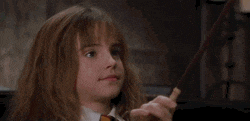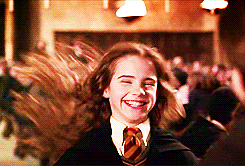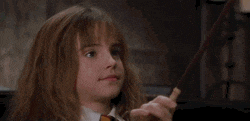 4. The Secret Life of Walter Mitty
This is, hands down, the best adventure film I've seen. It's also probably the best Ben Stiller movie, in my opinion. Stiller, the film's protagonist, is an escapist who daydreams into a fantasy world several times a day but eventually learns to live in the present as he begins to take more risks and live his life to the fullest. This film may be particularly helpful if you're sick but need a pick-me-up in order to get some sh*t done as it encourages a go-getter attitude to life and finding beauty in the everyday. With beautiful cinematography, a calming soundtrack, an inspirational message, humour, relatability, and Kristen Wiig… what's not to love? If you haven't seen it yet, you're in for a treat.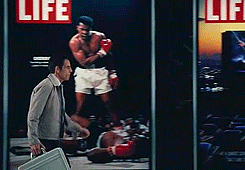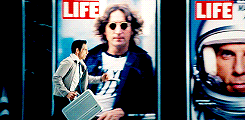 5. Notting Hill
This "absolute classic" (said in Spike's voice) will never get old. Not only are the characters totally relatable but they are so real, and hilarious, and sometimes quite pathetic. Even without that famous line from Julia Roberts ("I'm just a girl…"), the film still boasts enough cheesy, sappy, romantic lines for the next 5 Netflix-original rom-coms combined. As for fashion, the nineties are clearly well and under way in this film. The little crop-top, sunnies, black pencil-skirt and platform sneakers ensemble that Julia Roberts sports near the beginning is to-die-for. But don't let the fire 'fits or cheese-fest romance take away from what is undoubtedly one of Hugh Grant's top three performances (peep Florence Foster Jenkins and Paddington 2 for reference).