3 Celebratory Plans for the End of Exams
There's nothing better than planning your sweet, sweet escape when you should be planning your study timetable. It's always best to be organised, so here are 3 options to get your holiday rolling! Whether you want to stay in or go out, drink some wine or eat some food, this guide is full of adios exams and hello freedom once more!
Want to feel like a real tourist right here in the Western Cape? Want to feel sophisticated and cultured after a month of being cooped up in your room studying? Just take an hour and a half drive outside of Cape Town to the sunny French corner (literally translated), Franschhoek. Franschhoek is known for their wine farms so it's often a struggle trying to organise which ones to visit with so many choices, this on top of organising safe transport – especially after having a glass or two at a tasting.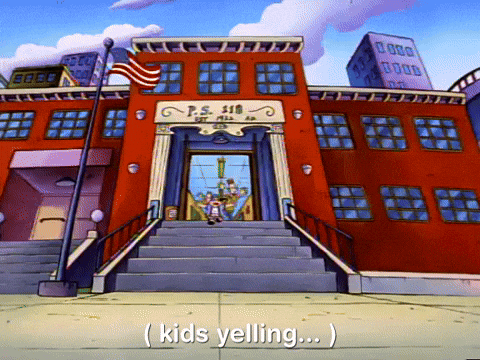 A solution to your planning troubles is The Franschhoek Wine Tram. The tour has multiple lines to choose from and works as a hop-on hop-off tour using both their beautiful, antique-designed trams as well as buses. Not only do you get to stop at idyllic wine farm after idyllic wine farm; but the trams and buses also let you take a beautiful sneak peek through the quaint, little town of Franschhoek. I would recommend wine and cheese tasting at Backsberg, wine and chocolate pairing at Vrede en Lust, and have a good ice lolly and walk about through Babylonstoren – it's well worth spending more time than just one stop here!

Price: 1x ticket = R240

Website: https://winetram.co.za/ - book here!

 

Winter chills, hot chocolate in hand, big outdoor fire pits… If I'm tickling your fancy you've got to grab a group of friends, a very empty stomach, and go to the Range Market, also known as the Chilled Market at the Range. This beautiful, quaint spot overlooking the vineyards in Constantia is best known as a wedding location, tucked away in the heart of suburbia. However, during Winter, The Range opens their food market for everyone (not just brides and grooms) to enjoy.

What I love about markets is that if you're going with friends or even on a date, chances are you all won't want the same thing. Markets offer a variety of options, and The Range specifically has ooey-gooey mac 'n cheese, burgers, dim sum, South Asian meals, and enough dessert to give you a cavity by just looking at it all. You could grab a cheeky drink and share a pizza, or a warm hot choccie and stand by the multiple fireplaces outside.

This is the perfect option to get outside in the fresh air after a night with your nose in the books.

Address: Orpen Road, Tokai (at the Stone Chapel)

When: Friday evenings – 16:30 – 21:30

Website: https://capemarkets.co.za/markets/range-night-market-tokai/

 

You no longer have to feel guilty about procrastinating and binge-watching movies and series! Hooray! If you can beat that nagging voice in your head which is still stuck in exam mode that's telling you that you should still be studying, then call up your pals or even just spend the night with the coolest person in the world: yourself. This is an end of exam celebration you can do alone and not wear pants for – perfect right?

Here are some flicks I recommend you keep on your 'To Watch' list for after that final paper:

If you're wanting a fun movie with some powerful leading ladies: Someone Great (2019) – Netflix

If you're wanting something short and animated: Tuca and Bertie (2019) – Netflix

If you're wanting to get lost in a classic: Sex and the City (1998 – 2004) – Showmax

If you're into mysteries and thrillers: The Girl from St Agnes (2019) – Showmax

If you're a rom-com junkie: Set it Up (2018) – Netflix