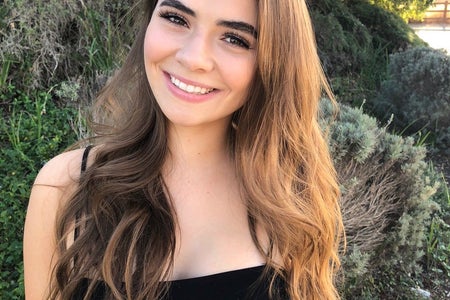 Name: Katelyn Dunkin
Hometown: Thousand Oaks, CA
Year and Major: Junior and Communications!
What are you passionate about?: I am passionate about quite a few things! Recently writing has become very important to me, especially since we have been quarantined. I love activities that are outdoors especially hiking, snowboarding, and beaching it! I am extremely passionate about film and television and am very eager to learn more about each. 
What are your goals after graduating from UCSD?: After I graduate I am planning to move back to Los Angeles. Hopefully I can find a job in the entertainment industry since I am most comfortable with that industry. I grew up acting in LA and will hopefully continue that for fun after I graduate! However, I will hopefully have steady income as well, perhaps assisting in the making of film and Tv. 
Favorite food spot in San Diego?: Bareback Grill in PB
What are you doing during quarantine?: Eating! I have been doing a lot of cooking and this has meant a lot of eating as well! Honestly food has been comforting during this time, I just wish I was working out more than I am! I have been writing and drawing more than ever and that has been very fun and relaxing!