My Top 3 Treats to Reign in Fall
It is finally Fall time (even though the weather is not cooperating) and that means it is time to pull out your comfy clothes and start warming up your stomach. Fall is my favorite season and it is not only because the clothes are cuter, the weather gets colder, but the yummy treats that I get to consume!
These are my top 3 must eat treats in during Fall
#1: Pumpkin Cheesecake Swirl Muffins
These muffins are the best muffins in the world!! I make them EVERY year and ALL year round because these are two loves of mine...pumpkin and cream cheese. The combination of soft and fluffy pumpkin muffin with the rich cheesecake mixture is to die for!! Whenever I bake these, the house is perfumed with the smell of pumpkin and the warm imagery of the leaves changing, the wind breezing, it is just the best. Also, these muffins never last the day because my family and friends love them!
This is the recipe I started with..but now I have modified it to make it my own. But it is a great starting point!   https://thenovicechefblog.com/pumpkin-cream-cheese-swirl-muffins/ 
#2: Apples w/ Peanut Butter and Caramel 
I know what you are thinking -- "This isn't a fall themed treat!" -- well hold I have something to say. I am not an apple pie lover, that might come as a shock to all of you but, I have never been a fan. However, I love apples but what makes apples better? Peanut butter and caramel...the two best condiments!! What you do is slice up your preferred apple (I personally go with Granny Smith but any apple will do...they are ALL good), take a spoonful of peanut butter, drizzle some caramel on the peanut butter, then you mix it together (this is where the magic happens...you really got to incorporate the two). Finally, it's the best part...you take an apple slice, dip it into the magical mixture, and eat it! There will be an explosion that happens! Go try it! Your mind will be blown!
#3 PUMPKIN PIE!!!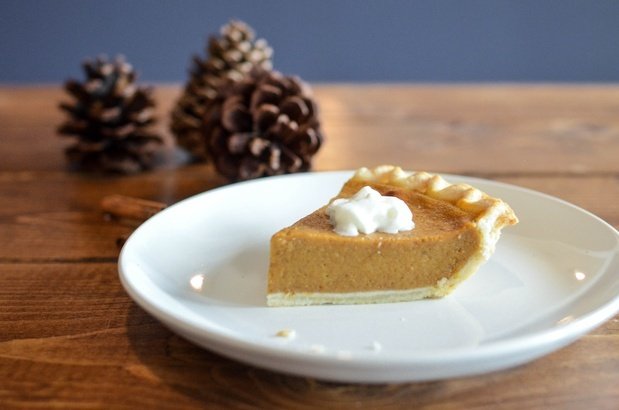 Photo by Element5Digital from Pixabay
Last but not least….PUMPKIN PIE!!!! I have nothing else to say about this but that this is the best pie in the world and you have to eat this for it to truly be Fall...hehehehe
This is the recipe I started out with...but like the muffins I have modified it to make it my own!  https://sallysbakingaddiction.com/the-great-pumpkin-pie-recipe/ 
These are the 3 treats I have to eat to reign in the Fall...but honestly I eat these ALL year round because I am the best baker (flex) and peanut butter/caramel can be found in the grocery store all the time lol. What are your go to Fall treats? What do you have to eat every year that marks "Fall is Here"?