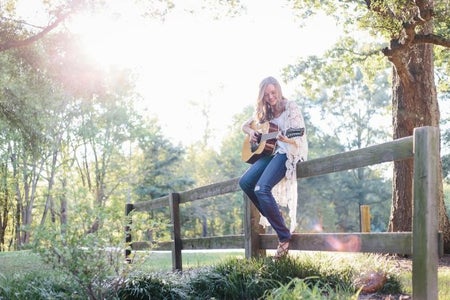 My Favorite COVID Coping Activities (That aren't binging shows)
You're probably tired of hearing it by now, but COVID spikes have risen once again with more states mandates requiring business shutdowns, curfews, and possibly more lockdown requirements. For some, the idea of being cooped up at home for the safety of others once again is really scary. Even if it's ultimately more helpful to stay home, cabin fever and your mental health can really take a hit. Believe me, I'm right there with you. So instead of telling you to mindlessly search Netflix for more and more shows to watch to pass the time, here are a few activities I've really enjoyed during COVID.
I'm sure that you're probably reading this on a smartphone or at least own a smartphone at the very least. You don't need a fancy camera in order to be a good photographer. If you know how to take a picture, download a couple of photo editing apps, you could be a great photographer. If you know what angles you like and have some idea of how you want your pictures to look, you're set. Take some inspiration from photographers on social media, Youtubers, anyone you can think of where you really like the way their videos or photos come out. There's tons of resources online to teach you how to use different camera or phone camera settings and how to edit specific ways. My favorite photo editing apps that are free are PicsArt, Tezza, Canva, and Preview for scheduling and planning IG posts. 

2.

Learning a New Language

Rather than allowing my brain to shutdown during this lockdown, I'm keeping my brain busy with some brainy activities like learning a new language. I've always been a nerd for languages, so I decided to pick up Mandarin because I've been watching a lot of Asian entertainment and have friends and extended family that is Chinese. Downloading Duolingo was one of the best decisions I've ever made. My brain gets a workout, and I feel so successful when I can successfully read or understand a sentence. I also suggest using websites similar to the one I use for Mandarin chineseclass101.com where they have tons of free resources, and you can pay to have a tutor for remote lessons. Great way to get your brain going and connect to another culture in quarantine. 

3.

Learning a New Instrument

I've always played guitar and piano, but sometimes life has a way of getting in the way of making time for old hobbies. So now that I'm working from home, I have a lot more time on my hands to go back to playing both instruments. If you don't have an instrument, I suggest investing in one you've always wanted to learn. Or even learning how to use music software like Virtual DJ to play around with free music software would be a fun way to keep your mind busy and hopefully teach you a new skill. 

4.

Read a Book (Seriously)

I'm sure this is probably the last thing you wanted to hear. But if you've literally hit a point where you're struggling to find new activities to do, books can be a great escape from real life. If you find the right book and set the right vibe, you could be in for a great few hours of escape and immersion into a great story. My friends and I even have our own little book club where we suggest stories that we've really enjoyed. Once we finish a book, we talk about it and then suggest more stories. It's a great way that we've been staying connected and sane during this time. I also suggest reading advice books like how to better handle finances or have a healthy mindset. Hopefully books like these keep you in a good mood and motivated to change your lifestyle to an even more beneficial one. My favorite being The Subtle Art of Not Giving a F*** by Mark Manson that is also available as an audio book on Audible. 

5.

Interior Design (on a minimal level)

One thing I learned after one quick trip to the Container Store with my mom during COVID is that this really is the time to start making your living space more livable. That means organizing your cabinets into more structured and neat sections. It also means fixing your underwear and sock drawers to not look like a bomb went off in them. It could also mean decluttering your closet and bathroom and maybe adding some small accent pieces like a fake plant of little decorative desk item. This is no better time than now to take inventory of your living space and finding ways to really make it your space especially since you'll be stuck in it a little while longer. 
I know this has been a frustrating time not being able to go out without feeling fearful of other people's actions and health. However, I'm hear to tell you that it's not the end of the world. We have our whole lives ahead of us. We just need to be patient and be grateful for what we have now and what we can do now. So be safe, stay healthy physically and mentally, and hopefully these activities inspire you to hang in there a little longer, so we can reach a point where we can safely go out again.