Expectations VS. Reality of UCSD
In the summer before your first year of college, you fantasize about all of the fun adventures you will go on in college with all of the new independence you are given. Although college is a new and refreshing experience, an adventure, and a ton of fun, it's also not all roses and daisies. Here are some of the expectations UCSD incoming freshman may have, and what they actually experience once they get here.
1.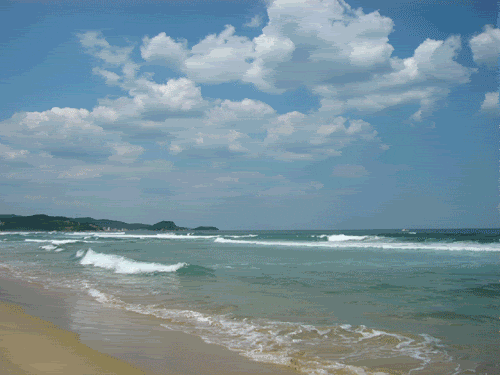 Expectation: Beach day every day! In campus tours, they tell you it's a 10 minute walk to the beach, so you assume you'll have time to go to the beach all the time to swim, relax, tan, or even study!
Reality: What they don't tell you on campus tours is that it's more like a 15-20 minute walk to the cliff above the beach…then a treacherous walk down the cliff to the actual beach. But don't be too discouraged, there are shuttles and buses that take you directly to a different beach in about 15 minutes.
1. 
Expectation: The inside of Geisel will be as glamorous as the outside of it. Our library is a key symbol of our university and attracts many visitors to revel in its architectural beauty. If the outside looks like a snow fortress, then the inside of it should be a wonderful Hogwarts-style study space.
Reality: Despite its magnificence on the outside, the inside honestly looks like any normal library.  When you walk in for the first time, it's a bit underwhelming. However, it's a nice quiet study space, and studying from the sixth floor has a beautiful view!
3. 
Expectation: A small Greek life – according to stats, only 13% of UCSD's population is Greek so you assume it's unusual to join a Greek organization…
Reality: …But Greek life still has a strong presence on UCSD campus! If you want to get involved in a Greek organization, there are many opportunities to. No matter where you go on campus, you will definitely run in to a Greek!
4. 
Expectation: Having easy access to exploring San Diego – San Diego is America's Finest City, right? So that means adventure time in the city!
Reality: Unless you have a car and pay for a parking permit, having a car your first year on campus is a little bit of struggle. That means that your adventuring might be kept to minimum, but there are definitely other ways to go exploring! Whether it's renting a Zipcar, buying an Uber ride, or providing food to a friend who has a car in exchange for a ride, take some free time on the weekends to emerge yourself in the San Diegan culture.
Though UCSD isn't perfect, we do live in a perfect place, where our realities can meet our expectations if we make the most of our college experience!