Why You Should Shop Small
While the Coronavirus Pandemic has affected many businesses and employees nationally, it has disproportionately impacted small businesses. According to PNAS, 43.1% of small businesses in the United States experienced some form of temporary closure during the pandemic, and 1.8% had to permanently close. By the end of March 2020 alone, small business employment rates had dropped 39%. 
As our small businesses have suffered, Amazon's owner (and one of the wealthiest men in the country), Jeff Bezos, has grown nearly $40 billion richer. Needless to say, if you're going to spend money, you may as well shop small. Your purchase could put food on someone's table or contribute to their monthly rent, rather than going to a multi-billion dollar corporation. Not only that but often small-business owners put much more care into their products, whether it be handmade or curated. Rather than hitting up the mall, check out some local stores.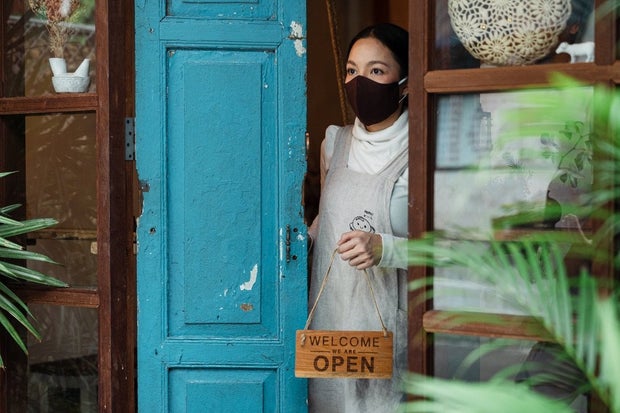 Photo by Ketut Subiyanto from Pexels
If you're living in Santa Barbara, downtown has some great finds: Looking for unique vintage pieces? Antique Alley is a family-owned business that supports many vendors. Buying for a Book Lover? Run by book lovers themselves, the Book Den sells new and used books, perfect for your loved ones. Someone in your life in need of a self-care package? Salty Brothers Soap Co. is a self-care haven, selling soaps, fragrances and other bath products, both in gift sets or individually. Need something for the women in your life? Lovebird boutique sells jewelry, clothes, decor, and other cozy pieces, perfect for a mom, sister, or grandmother's gift. 
Of course, these are just a few of the many wonderful finds that Santa Barbara offers. While many of us would love to shop in person, it may not be realistic during this time. Therefore, we may be inclined to hop on Amazon, Target, or Best Buy and see what we can have shipped to our friends and families. However, some of my favorite places to shop (contact free!) throughout this pandemic, have been from Etsy.  
Etsy is a platform for many small vendors to sell from, a one-stop-shop for anything that you could possibly think of. Whether you're looking for something handmade, custom, or a vintage resale, Etsy has it all. BrambleGroveBoutique has some gorgeous handmade jewelry. DecorMAISONCo sells lovely wall prints, which I'm sure someone in your life would appreciate. WildwoodVintage collects and resells vintage clothing from the 70s and 80s, perfect for your fashion-forward friend. These are just a few of the wonderful vendors on the site! 
Another site I love to shop on is Depop, where users can resell their pre-loved or handmade clothes, jewelry, shoes, etc. Beyond being my favorite place to indulge in some retail therapy, it also makes another great place to gift-search for some vintage or handmade pieces. 
It's important to remember who you are giving your money to. Don't be shy, do a little digging, see what small businesses you can find!