Some Thoughts on Cuffing Season
Ahh, cuffing season… because nothing says romance like equating a relationship to incarceration. But whether you love it or hate it, cuffing season is upon us and has settled in for the winter, so allow me to take a minute of your time and try to break-down just what it is we're actually dealing with here.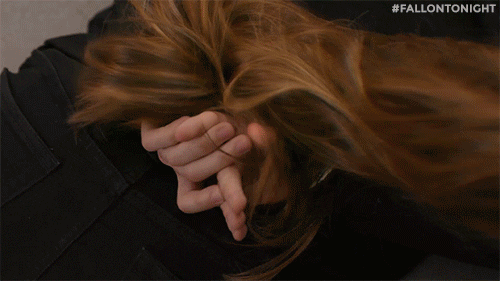 Image via Giphy
As you may or may not know, the period of time between the beginning of fall and the end of winter is sometimes referred to as "cuffing season" because of the overwhelming number of people who suddenly find themselves in new relationships, or "cuffed." I find this hilarious because I actually have trouble imagining a more stressful time than during the first quarter of a new school year at UCSB. That being said, there are some benefits to having someone to canoodle with during this time of year.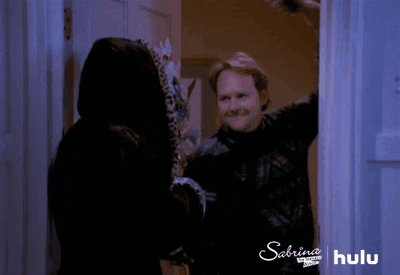 Image via Giphy
No matter what you celebrate, or even if you celebrate nothing at all, lots of holiday parties tend to pop up and ruin our precious Netflix-and-pizza time at the end of the year. I suppose there's something to be said for having a date to these shenanigans. Let's be adorable and wear matching ugly sweaters. You want to drive over together because I don't feel like spending my own money on gas? Sounds great! And maybe, just maybe, we can get some of our relatives off our backs about finding "someone nice to settle down with" if they see us showing up at dinner on the arm of a new S.O. That is, if your family doesn't do what families do best and scare them away ten minutes after you walk through the door.
Image via Giphy
If you haven't noticed, it's getting chilly. Santa Barbara may be all about the sun, sand, and surf lifestyle, but it's winter now and I'm cold. Here's where cuffing season gets practical. Having someone to steal jackets and blankets and body heat from when the temperature drops sounds great to me, especially if that someone is an S.O. and you can bat your eyelashes at them and convince them to make you hot chocolate, too.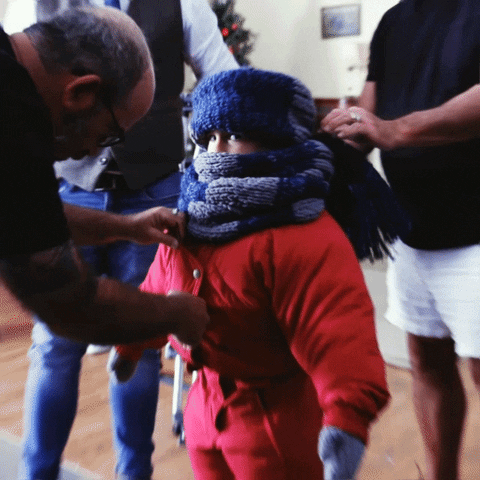 Image via Giphy
And winter dates can admittedly get pretty dang cute. Twinkly lights are everywhere, all the shop windows have been decorated, and opportunities for presents go way up. Who doesn't love holding hands with your partner and recreating cute ice skating scenes from all our favorite cheesy romcoms? Well, if you can actually skate and not end up falling flat on your butt 100 times in a row on the freezing cold ice rink, unlike me.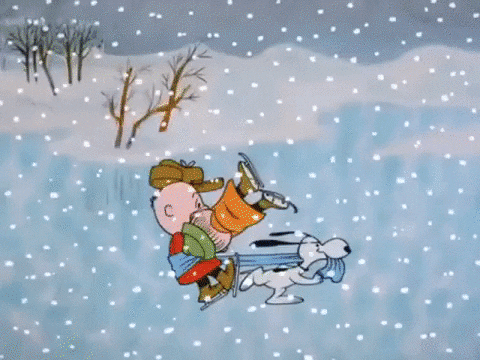 Image via Giphy
So yes, for some people cuffing season can be adorable as all heck. Good for you if you spontaneously find yourself attached at the hip to someone special from the beginning of fall to the start of spring, a.k.a Break-Up Season. But who says you have to? It's just as normal (and just as great) to be single during the holidays as it is any other time of the year. Chances are you're not going to meet your soulmate in a mad scramble to snag anyone in sight for a wintertime date because of a made-up social convention that you can only find on Urban Dictionary. That might work in Hallmark movies, but if life were one of those I'm pretty sure there would be a lot more spontaneous Christmas music and my hair would look perfect, like, all the time. Put "All I Want for Christmas is You" on blast and keep all the presents for yourself, you deserve it. 
Image via Giphy