Quokka Brew: Your New Favorite Quarantine Drink
If you're in a slump during quarantine, craving coffee, and want to support a small business, look no further. Quokka Brew is a revolutionary drink, best described by the co-founder of the company, Ofek Arush: "as consumers, we never question the negative side effects of caffeine such as jitters, crash, and anxiety. At Quokka Brew, our goal is to eliminate these negative side effects, allowing us to completely re-imagine what coffee can be." 
Quokka Brew's origins as a company is incredibly unique. As the tale goes, CEOs Ofek Arush and George Passantino were struggling to stay awake during finals week at UCB, and were suffering from caffeine jitters due to sugary, calorific coffee beverages. As this article stated, "the two partnered with Drink Labs, a custom beverage development company, and sourced 75 pounds of beans and 200 variations of roasts from Oakland's Peerless Coffee, varying time, temperature and additives, until they came up with something that delivered the jolt without the jitters. They also developed a product with less sugar than most packaged cold brew drinks."
The company uses the Quokka as its mascot, a cute marsupial with no known natural predators. The coffee itself is similarly petite, clocking in at 4 ounces a bottle with 15 calories, 1 gram of sugar, and 135 milligrams of caffeine. Ingredients include almond milk, green tea leaf extract, L-theanine, and blueberry leaf extract, making the beverage a vegan, gluten free, and low sugar alternative to regular flavored coffee. 
The cold brew doesn't have the biting aftertaste you'd expect from black coffee. Instead, the respective notes of each flavor comes through: French Vanilla, Caramel, and Original. The coffee goes down smooth, and the caffeine high... never seems to hit. Don't get me wrong, the coffee does wake you up, but I've been able to go to bed just a couple of hours after drinking one. However, I was incredibly skeptical about how the coffee could be so sweet with only 1 gram of sugar. It turns out that the vegan beverage is flavored with Stevia, an artificial sugar replacement that is often used in sugar-free gum. 
I have to say that I am a bit biased, as I'm affiliated with Quokka Brew. Ofek Arush, one of the CEOs, tabled outside The Arbor at UCSB. I sampled the coffee, and put my name down on a mailing list. Somehow that chance meeting turned into an amazing opportunity to network with my peers, work in business development, and promote a product I actually believe in. Quokka Brew is a company that cares. Currently, 10% of all profits that Quokka Brew makes are being donated to first responders fighting COVID-19. While this article is not sponsored, it would be remiss of me not to encourage you to try this drink. Personally, supporting an ~actual~ small business during this time is the least I could do, and I get a pretty sweet drink in return.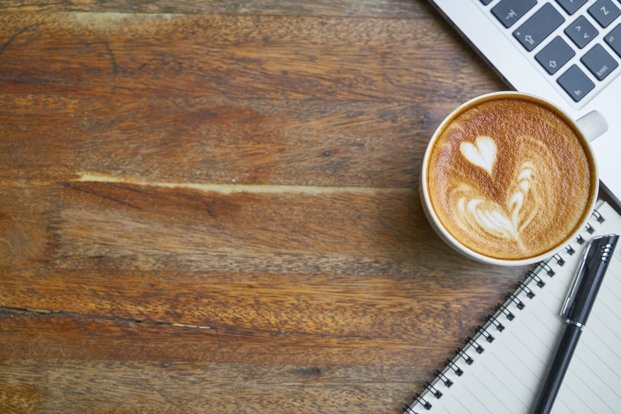 Pixabay / Pexels Interested in buying? Use my coupon code Juliana10 at check-out for 10% off your purchase at https://www.quokkabrew.com/ ​