An Open Letter to the UCSB Class of 2020
Dear UCSB Class of 2020, 
It seemed like a normal day in mid-March, despite the countless COVID-19 headlines on my newsfeed. I remember thinking to myself, Wow, this seems to be getting serious. Yet I still felt safe in the metaphorical bubble that surrounded my life. I thought, The United States is prepared enough, this won't affect me. However, I was blissfully ignorant of the fact that my life would change in a matter of minutes. And so would all of yours. 
I was sitting on the first floor of the library, my hands freshly sanitized for the fifth time that hour, when I heard a loud cheer erupt, filling the first floor with claps and laughter. "Chancellor Yang canceled the beginning of spring quarter," a freshman next to me said with joy. Yet, I couldn't help but feel a wave of sadness knowing that a part of my senior year was being taken away from me.
I quickly opened my inbox to an email from the chancellor confirming what I had dearly hoped to be a rumor. But as I lamented the loss of the first month of spring quarter, I continued to believe I would walk across that stage in June and I would spend the last two months of my college career in the place I've come to love so dearly. I was sorely mistaken. 
As I sit here in my parent's house in Los Angeles, I feel it is only right to pay tribute to the place that made me who I am today, UC Santa Barbara.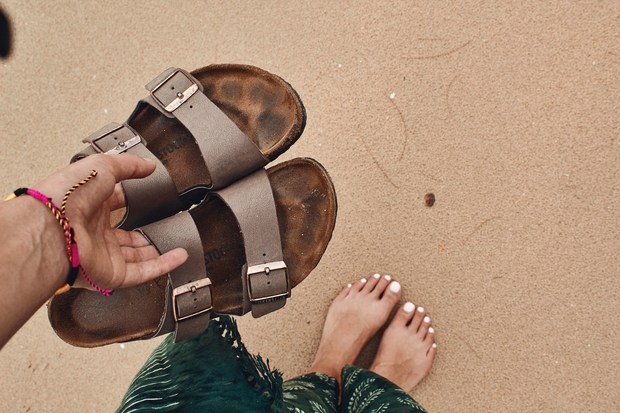 I'll miss complaining about having class in the Chem building partly because walking that far should count for a percentage of my grade, but mostly because I'm a communication major and that giant periodic table of elements is irrelevant and distracting.
I'll miss refusing to study on the fourth floor of Davidson because let's be real, no one is actually there to study, and no, having a cute "library outfit" should not be a concern.
I'll miss the sunsets from my DP deck, all of which caught me by surprise even though they happened almost every night. 
I'll miss getting a pint at PMH and then caving for a slice of pizza after promising myself I would only get a beer. 
I'll miss watching the confused freshmen walk down DP on the first Friday of the quarter. 
I'll miss running to Bill's Bus at 2 am in Downtown, hoping to miraculously find where it was leaving from to avoid paying $60 for an Uber back to IV.
I'll miss Deltopia. If you know, you know. 
I'll miss watching people run down the street with kiddy pools equipped for the ocean. 
I will not miss the many inconveniently-timed natural disasters that have obstructed our ability to take finals more quarters than not. So, I guess this whole situation is pretty on-brand. 
I'll miss the Storke Tower bells ringing every hour to remind me that I'm late for class.
I'll miss seeing the ocean every day for the last three and a half years. And despite my daily Snapchat of the waves from my balcony, I'm sorry to say I took that view for granted.
I'll miss the UCSB energy. It's a feeling no one can understand until they're part of our community. A community filled with love, acceptance, and passion to make the world a better place.    
As we sit here today just a month away from graduating college, it's important to be filled with gratitude for the opportunities and experiences we did have. Although our time at UCSB was cut a few months short, I can sit here and confidently say I have no regrets, and I truly experienced all that these (almost) four years had to offer. 
Class of 2020, just a few years ago, many of us were completely different people, filled with excitement or fear to be starting a new chapter in our lives. Now that this chapter is coming to an end, I'm sure many of us can confidently say UCSB taught us to be resilient, fight for what's right, and enjoy life more than we could've ever imagined. 
They always told us college would be the best years of our lives, and yes, that is true so far. But rather, I see this as a wonderful beginning to the rest of our lives. I'd better stop before this starts sounding like a cliché graduation speech. Too soon? Probably. 
So to my beautiful paradise on the beach and all those who made Isla Vista home for the last three and a half years: thank you. 
Sincerely, 
A teary-eyed, but hopeful UCSB senior