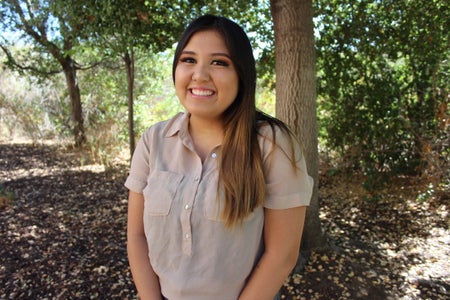 From Immigrant to Job Recruiter + Tips on How to be a Better Applicant
Have you ever applied for a job and didn't hear back or have been flat out rejected by a position you desperately wanted? Have you ever wanted to apply for a job or internship but weren't sure how to even begin the application process or how to make yourself stand out?  
As I near the end of my college career and the beginning of my adult life, I am constantly worried about finding an internship to boost my resume or how to find a job post graduation. I decided to ask my close friend Ella Goto, who interns as a recruiter, for any tips she had regarding interviews, applications, resumes, and the like. In doing so, I found out a lot about the strong, determined, and successful woman she has become. Her own personal story as well as her experiences throughout her college career have given her valuable insights and wisdom that would be useful for anyone trying to secure a job, internship, etc. 
Ella Goto is a third-year Business Administration major with a concentration in Human Resources at San Jose State University. Originally from the Philippines, Ella migrated to the United States at the age of 9. Like many immigrants, Ella and her mother struggled financially. At a young age, she came to the realization that, "when you are an immigrant, you are limited to your opportunities." In her experience watching her mother work two jobs in order to support their new lives, she realized that college was one of the only ways to elevate her socio-economic status and help her family. However, as a first-generation "non-resident", Ella had to navigate the college application process on her own and was also burdened with having to figure out how to pay for college if she got in because she was ineligible for financial aid at the time. Determined to reach success, Ella was patient and persistent and began applying to scholarships (after being granted her permanent residency in 2017). Her long nights of submitting applications soon paid off and upon entering her first year of college she had about $26,000 worth of scholarships and grants to help her on her academic journey. 
Today, on top of being an involved student on her campus, Ella works as a Recruitment and Examination intern at Valley Water in the Silicon Valley. Her job responsibilities include helping to coordinate Valley Water's Summer Internship Program, creating job postings, attending recruiting events, screening applicants, organizing events, and more. In her position, she comes across several hundreds of applications for the summer internship program and she must help evaluate them and cut this large applicant pool down to 50 or so who will be offered the job. Reviewing so many applications and participating in the process from the "behind the scenes" aspect, Ella has learned a lot about applying for jobs and interviewing. She has also gathered some general advice and tips from her coworkers, peers, and the like and feels that this information should be shared in order to help individuals seeking job opportunities. 
Here's some of Ella's advice:
1.

Don't Lose Hope! Keep Trying Even If You Aren't Hearing Back

Before getting her job at Valley Water, Ella applied to dozens of HR jobs and internships in the Bay Area that never followed up with her. Now that she works as a recruiter, she understands how many applications HR departments actually look over and realizes how difficult it would be to personally contact each applicant to let them know they weren't accepted. She also sees how some people fit into certain job positions better than others. However, she is a firm believer that if you are persistent and continue to present your best self and apply to jobs you are genuinely interested in, you will be successful in your endeavors. 

2.

Practice Professionalism

Be professional! This might be her most important piece of advice. If you're planning to send a follow up email after submitting a job application or to inquire about a potential job, make sure to use a professional email address and proofread before sending. In an interview setting, be sure to dress the part and to turn your cell phone off before going in (they go off in interviews more than you'd think!). 

Ella's professional tips for your resume: Keep your resume to one page and be sure to highlight your most relevant experiences. A full address on your resume isn't necessary but it is nice to include the city in which you live. If you leave your phone number on your resume, make sure you have a professional voicemail just in case you get a call back. And finally, include your LinkedIn profile on your resume and if you don't have one, MAKE ONE. This is extra important as it allows whoever is reviewing it to get a deeper insight into who you are outside of this one page document. Ella personally looks at applicant profiles when considering their applications.

It's always better to be safe than sorry. When it comes to job applications, it is so important to always have a cover letter and references on file. Although cover letters are often optional, they can be useful in determining why a person wants a job and what they can bring to the table. In regards to interviews, the best way to be prepared is to do your research on the organization and the position. Quickly browsing through a company website and reading about their mission statement or purpose can make all the difference when asked, "why do you want to work with us?" in an interview. 

4.

Be Yourself and Let Your Personality Show

Be yourself and have confidence during the entire process. First impressions matter, so whether in an interview or on your resume, make sure to grab your audience's attention and standout. This may mean showing off your smile or making a joke, or just showing how passionate you are. On job or internship applications, don't just "copy and paste" job descriptions. Have originality and thoroughly answer questions in relation to your own experiences and showcase your understanding of what the job entails.

Ella's pro tip: Apply to jobs that you're actually passionate about because for reruiters it's really obvious when someone is genuinely engaged with a job/ position and it shows that they would be a great fit.