How It Really Feels to Publish a Book
Scared. Excited. Overwhelmed. Grateful. Inspired. Uncomfortable. These are all feelings I've had throughout the course of publishing my first book as a senior in college. 
When I got the opportunity to write a book, I didn't realize how much work it would be. I realize that sounds naive because of course writing a book is hard, but there was no way for me to really know what I was signing myself up for. I was too excited about the chance to check off a bucket list item to think about how I would balance schoolwork, a job, an internship, and writing a book. Oh, and have a life outside of all those things too. 
People see the polished, perfect version of publishing a book on my social media. I share quotes from the book, thank you's to everyone who pre-ordered the book, and videos of me reading excerpts from the book. But they don't see me get nervous right before I record, and they don't see all the times I've thought about quitting. 
I worked on the book for several months before I told most people about it. When I first started to tell people, I worried about being judged for it. I was so outside of my comfort zone, and honestly I still am. It feels very vulnerable to share my writing with other people. I was so nervous the first time I shared chapters with my beta readers. The reality is people could love my book, hate it, or never want to pick it up in the first place. And as a writer, I have to be okay with that. It's much easier said than done. But it's all worth it when people tell me they're excited about the book or they've enjoyed reading it so far. All of my characters are so real in my head; it's so exciting that other people will get to know them too.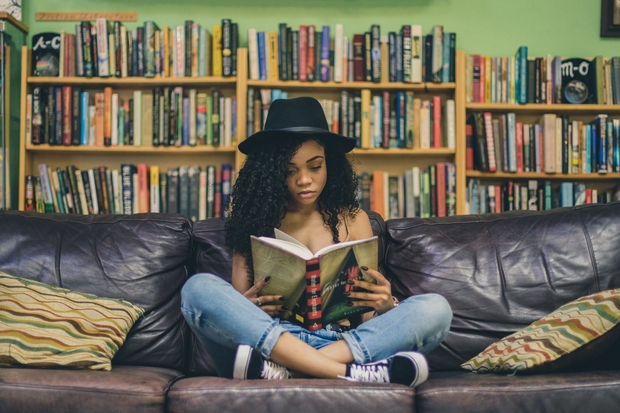 One of the hardest things for me throughout this process has been doing my own marketing. Many writers and creatives don't like selling their work, and I'm definitely one of them. I wish the book could be free, but my editors, cover designers, and copy editors need to be paid. I'm running my crowdfunding campaign until May 18 (only a few days left!) to cover my publishing costs, and that alone has been a huge learning experience. I realized how hard it is to ask people for help. Usually I pride myself on independence, but I have to rely on other people's support to publish my book. That's a scary feeling because the outcome is out of my control. 
Publishing a book is scary because it's not only possible to fail, but also to fail publicly. I put myself out there, told everyone about it, but I still have that fear in the back of my head that it won't actually happen. The other shoe will drop. Maybe I won't raise enough money to cover my publishing costs. Maybe I'll submit the book to copy editing, not proud of what I wrote. Maybe the book will be objectively bad. But I try to stay positive— maybe I will cover the publishing costs and people will love the book. Perhaps most importantly, maybe I'll love my own book. Because at the end of the day, it's mine. This book went from my head, through my fingertips, onto a page (well, a laptop). I love each of my characters because I know each of their backstories, flaws and strengths. Even if they were all I got out of this experience, that would be pretty cool. 
Hopefully, all of the hard work will pay off and I'll get to hold that finished book in my hands with my name on the cover. 
For more information about Ashley's book and how to help her publish it, check out her IndieGoGo page.