Fall Fun For You & Your Besties
Fall is my favorite season of the year. The leaves change color (as much as they can in California), I'm reunited with my friends, and what can I say — I love fall fashion! While many may consider Fall the beginning of "cuffing season," I wanted to share some of my favorite fall activities that would be perfect for you and your besties.
1. Pumpkin Patch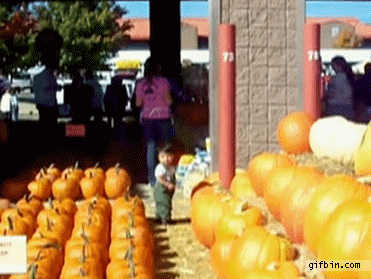 Image via Giphy
Going to the pumpkin patch might be the most basic outing there is, but who doesn't love taking cute pictures with their friends surrounded by a bunch of pumpkins? Lane Farms Pumpkin Patch in Santa Barbara is the perfect opportunity to dust off your fall boots and take those Insta pics. Get lost in a corn maze, pick out the cutest pumpkin in the patch, and take the opportunity to get even closer with your friends — all while supporting a small business.
2. Pumpkin Carving
Many of us have fond memories of carving pumpkins with our parents and siblings. My competitive nature always came out, trying to out-compete them for best design. And while I left for college and won't be able to enjoy this wholesome activity with my family this year, I love carrying this tradition on with my friends.
It can be the pumpkin you got at the patch or a cheap one from Trader Joes, big or small, bumpy or smooth — all will do. Gather your carving tools, put on some spooky tunes, and get started. If you're stuck on where to start, here is a link to 60 great ideas.
3. Watch a "Scary" Movie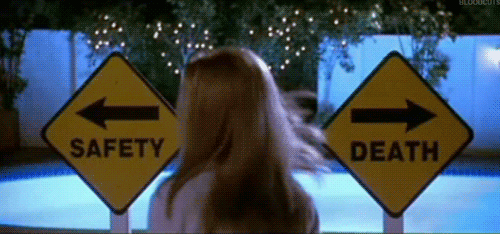 Image via Giphy 
With Fall all also comes Halloween, one of my personal favorite holidays! While I'm not always down to watch something too scary, I enjoy a good horror flick every once in a while. If you absolutely hate scary movies, don't worry, you still have a lot (and I mean A LOT) of options on what to watch.
Now's the time to gather your pals, put on your comfy clothes, and turn on that movie that'll have you all laughing, cringing, and crying all at the same time. If you're having trouble picking a film off the top of your head, the entertainment industry's got you! They recognize that Halloween is a huge selling point for nostalgic young adults (like myself) and have provided easy to access ways for us to reminisce of a simpler time. Here are some links courtesy of Netflix, Wikipedia, Freeform, and even "The Office."
4. Friendsgiving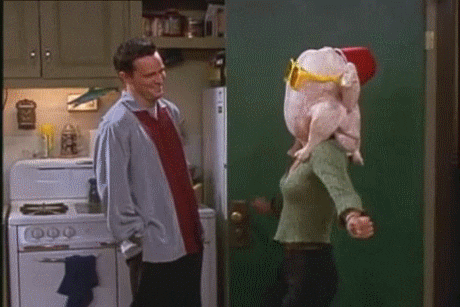 Image via Giphy 
A trend getting more and more traction every year is celebrating Friendsgiving. While the concept is similar to a pot-lock, Friendsgiving is more significant as you and your friends celebrate what you mean to each other. This dinner would be perfect for right before you all go off on Thanksgiving break as a small good-bye to your friends and fall. While the season may not officially be ending, Christmas and Winter tends to take over right after Black Friday sales.