Dates that Won't Break the Bank for Students
We all know college isn't exactly what you'd call "cheap". I'm sure a lot of us came to a realization upon entering college that prompted some lifestyle changes in order to allocate funds for education. I know I did. Gone were the days of freely grabbing lunch with my girlfriends, shopping at the mall, and getting my nails done. I now need those funds for my groceries, college tuition, textbooks, and essentials. This wasn't too much of an issue for me until I met my significant other in my junior year of college. Suddenly, I was dreaming of all the cute dates and trips I wanted to go on. As lovely as these ideas sounded, I quickly realized that these weren't going to become a reality without some smart spending. For a lot of students, the costs of attending college can definitely limit extraneous spending. But don't fret, we at HC have thought of some fun activities for you and your boo to break your Netflix & Chill rut. Below are some great ways you can make date night special without breaking the bank. 
Trader Joes Picnic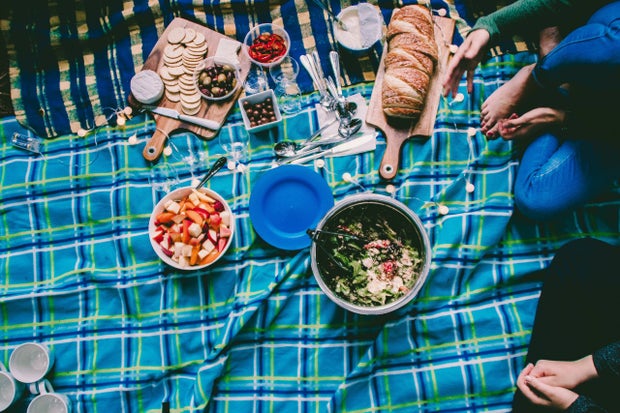 Photo by brittany gaiser on Unsplash
Trader Joe's picnics- all the rage these days on TikTok and Instagram- are popular for a reason. They're "aesthetically pleasing", you can go anywhere you want, and most of all it doesn't hurt your wallet as a sushi date would. Hit up your local Trader Joe's and pack your basket with seasonal snacks, charcuterie board fixings, maybe even a $2.99 bottle of Cabernet Sauvignon by Charles Shaw, and find a cozy spot outside to unwind. There is no shortage of beautiful spots in the Santa Barbara area! Luckily, we have our very own Trader Joe's in Goleta on Calle Real. 
Here's a good website to get you started: The Full Spread | How to Create the Ultimate Picnic Spread From Trader Joe's | POPSUGAR 
 Drive-in Movie Double-Feature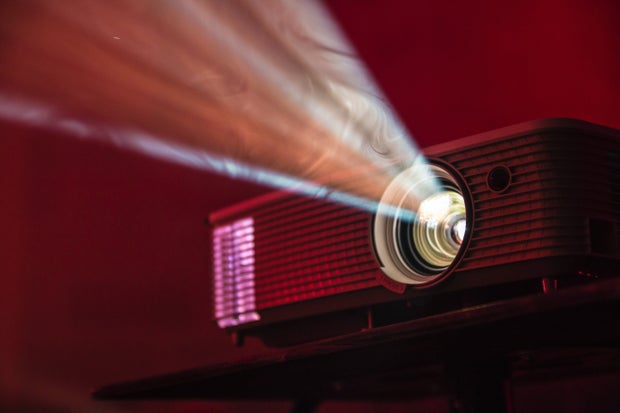 Photo by Alex Litvin from Unsplash
As the nights get cooler, you'll find West Wind Drive-In in Goleta is perfect for a socially-distanced and cozy date night with your SO. Better yet they often have double-features, meaning you can catch two movies for the price of one. Don't forget to pack plenty of fuzzy blankets and movie snacks!
Check it out here: West Wind Drive-in Movie Theater in Santa Barbara, CA  
Hike to a Hot Springs in Montecito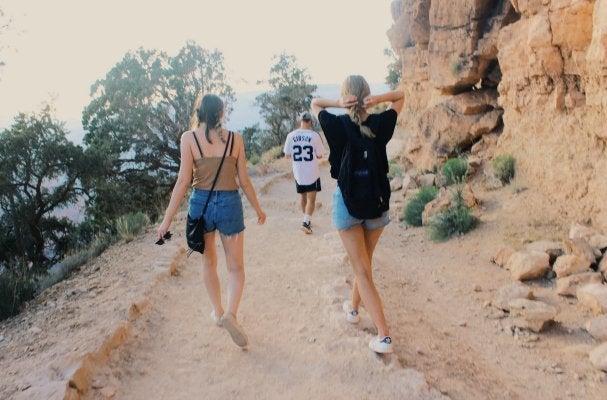 Anna Schultz / Her Campus
Montecito is known for its beautiful sights and hikes, so why not take advantage of it? Take your QT on a nice, brisk (approximately 3.7 mile) hike up to the Montecito hot springs for the most beautiful mountain views, shockingly blue springs, and a one-of-a-kind experience. 
How to get there: Montecito Hot Springs 
Armed with this knowledge, planning a meaningful date night (or day) with your partner might be a little less stressful and budget-friendly. Your partner will appreciate it, and so will your wallet!