The Best Ways to get into the Holiday Mood
It's the mooost wonderful timmme of the yeaaaar… Christmas is already about a month away, which means it's almost time to go home for winter break and be with family and furry friends. Everyone has their own favorite traditions for the holiday season, (or none at all if you don't celebrate), but if you do and you're feeling overwhelmed with all the possibilities, I've got a few ideas that'll help you get into the holiday mood.
1. Getting a Tree and Decorating
I know this seems obvious, but a lot of people end up going the easy route and buying a fake tree from Home Depot or something. I'm not saying that's bad… trees can be messy and people can be allergic. However, there's something so special about taking a trip to a Christmas tree farm with the fam and finding that perfect tree to cut down; it's one of my favorite parts of the holiday. And then you get to spend the evening listening to Christmas music while you decorate the tree together.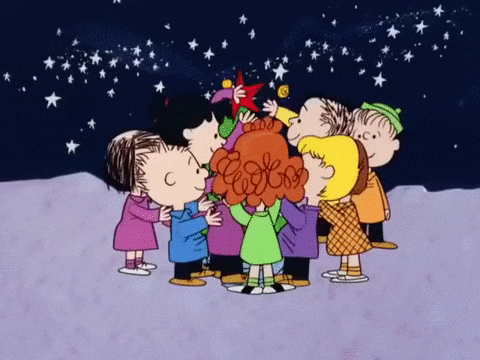 Image via Giphy
2.  Watching Christmas Movies
One of my favorite ways to get into the holiday spirit is by watching the Christmas movies that are on repeat every year. Classics like "Elf", "Love Actually", "The Grinch Stole Christmas" and even "Peanuts Christmas" set the mood perfectly. Bundle up on your couch, make some hot cocoa, switch on the TV and you're set for the night!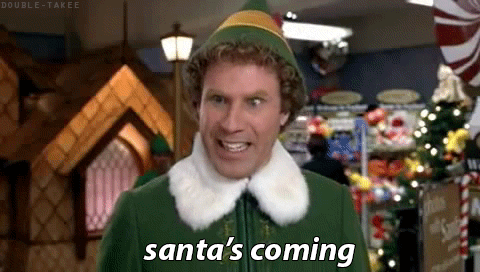 Image via Giphy
3.  Baking Cookies
My mom and I always love making cookies during the holiday season. You can basically make any type of cookie, then decorate it with Christmas colors and sprinkles. My favorites are gingerbread and snickerdoodle cookies. Turn on Michael Bublé's Christmas album, (arguably the best Christmas album), and get baking!
Image via Giphy
4.  Ice Skating or Driving Through Lights
I know not everyone is a fan of ice skating; I myself prefer roller skating. However, if there's an ice skating rink near you, it can be fun to go with a group of friends and attempt skating on ice together. It isn't an easy task… but you might get some good laughs out of it. If you don't feel down for that though, take a nice drive down the most decorated and brightly lit neighborhood wherever you live! Some people get really lit for Christmas. Pun intended.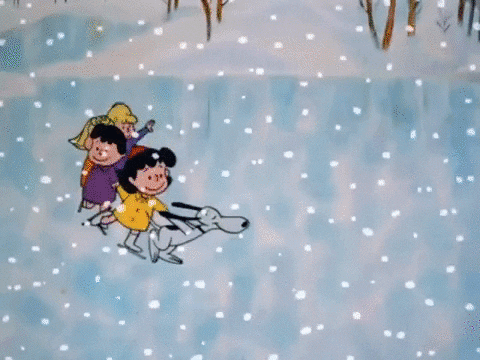 Image via Giphy
5.  Binge Watching Every "Friends" Christmas Episode
If you're a die-hard "Friends" fan like I am, watching all the Christmas episodes will most definitely put you in a fun and festive mood. Watching Ross dressed as the "Holiday Armadillo" never gets old, and you'll be singing Phoebe's Christmas song all day long. The "Friends" crew never fails to lift your spirits!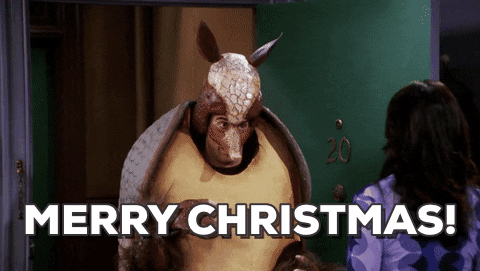 Image via Giphy
6. Reading a Book by the Fire
Lastly, one of the best parts of the holidays is feeling warm and cozy. I personally love snuggling up on my couch under a soft blanket and reading a favorite book in front of the fireplace. Also, it's a bonus if you have animals to snuggle with. One of the books I always read around Christmas time is Let it Snow by John Green, Maureen Johnson, and Lauren Myracle; it's filled with 3 different Christmas love stories.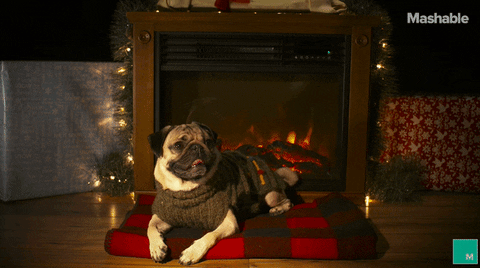 Image via Giphy
I'm hoping that a few of these ideas will help you get into the holiday spirit. But besides these suggestions, remember to also spend quality time with your family and friends if that's possible for you. Christmas is all about being with the ones you love. Happy Holidays!