It's been almost a month since Valentine's Day, but that doesn't mean we can't still gift something special to a friend, family member or partner (or ourselves because, you know, self care). If you have someone in your life that loves haircare, desperately needs haircare, or doesn't like fussing with too many products or spending time on their hair, then this is the perfect gift set for you. 
If you haven't heard by now, To All The Boys I've Loved Before: P.S. I Still Love You released last month on February 12th on Netflix, and it's been on repeat ever since. Everyone wants to see how Lara Jean and Peter Kavinsky's newfound love continues to blossom in the second installment. It's the perfect movie for a night in with your best pals and some good snacks, and that's why amika and Sephora have partnered with this release in order to create a polished perfection gift set for any hair-loving person! I was kindly gifted this set to try out, and it includes a limited edition Polished Perfection Mini Straightening Brush featuring the cutest designs inspired by the movie, as well as a travel-size version of amika's best selling Perk Up Dry Shampoo. Both of these products are packed inside a reusable case that also includes an exclusive sticker sheet and the whole thing retails at $35 at Sephora and Sephora.com.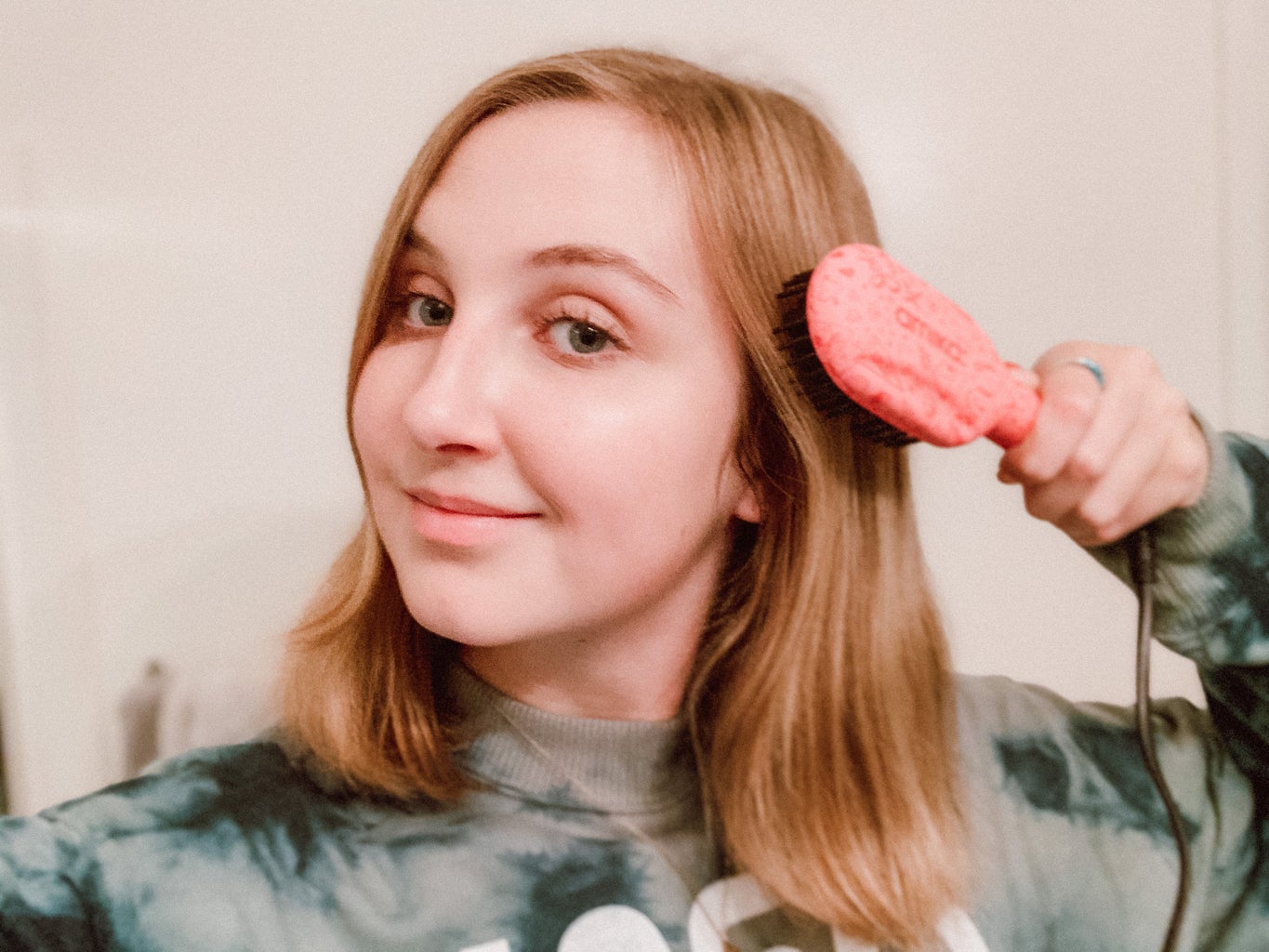 Image via myself 
If you've never used a straightening brush before, you're definitely missing out. This mini brush can heat up to 400 degrees and instantly smooths and straightens hair with just one glide. So simple, so convenient and so portable. Finish with a few spritzes of the Perk Up Dry Shampoo for a no-wash cleanse or an extra boost of volume, and you're good to go! Plus, all amika products are vegan and cruelty free which in my book is the most important aspect of all.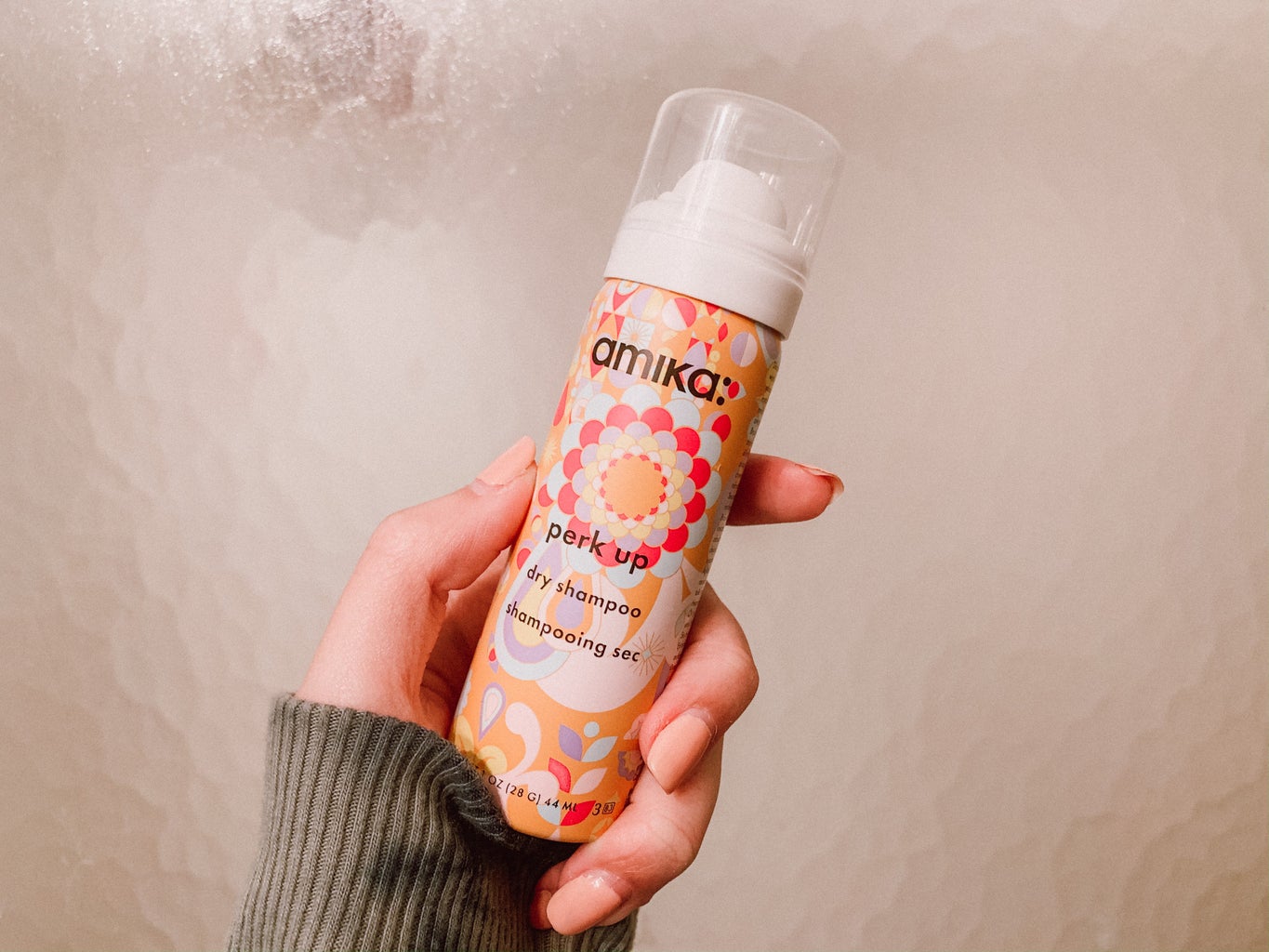 Image via myself 
If you're looking for even more to add to your gift set, I suggest throwing in amika's Soulfood Nourishing Hair Mask. With this lovely scented mask, my hair has never felt more nourished and conditioned. I use a small amount after shampooing and let it sit for about 5 minutes, and after rinsing my hair it feels as smooth as silk. I don't even feel a need for conditioner anymore, that's how good it is. Also, can we talk about how adorable amika's packaging is? It makes me think of sunshine and summer days in the midst of winter.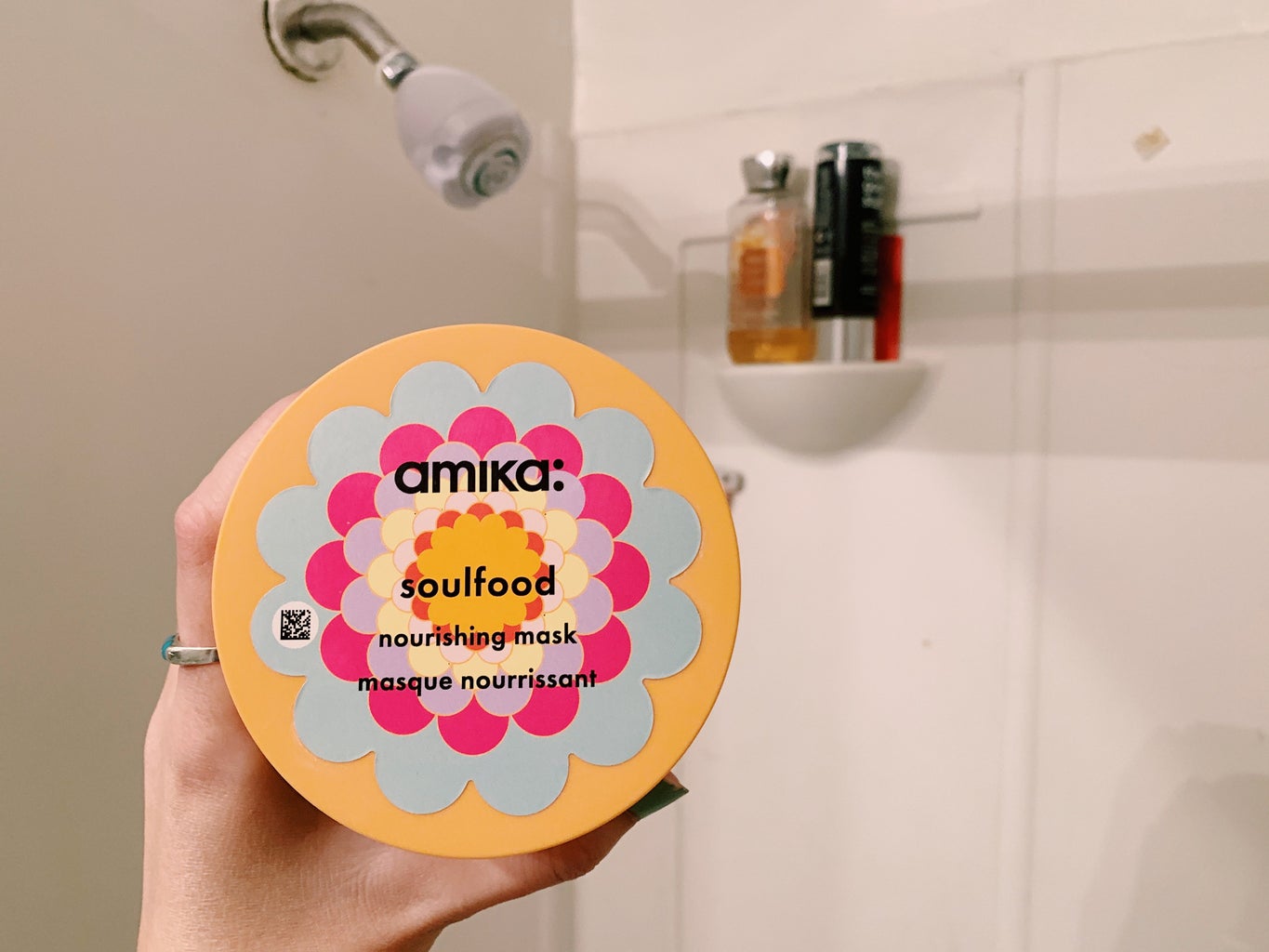 Image via myself   
With the exclusive polished perfection amika set and the nourishing mask, your gal pal or guy pal's going to have the most luscious and well-styled hair around, and that's all thanks to you. Now it's time to settle down with your single ladies, pop open a bottle of rosé and stream To All The Boys: P.S. I Still Love You while pretending to be Noah Centineo's one true love.