5 Fashion Trends of Fall 2018
Spice up your look during pumpkin season! As the leaves turn red and the weather cools down, it's easy to fall back to our favorite cardigans and cozy sweaters. Here are five trends that will look great on you and in your closet:
Image via Pinterest
1. Checkered/Plaid Flannels
Is it really autumn if you don't even have one plaid flannel in your closet? Never going out of style, this comfortable classic is perfect for the fall weather because you can dress up any outfit for a casual, effortless look. You can layer it or take it off and tie it around your waist--either way, it's cute!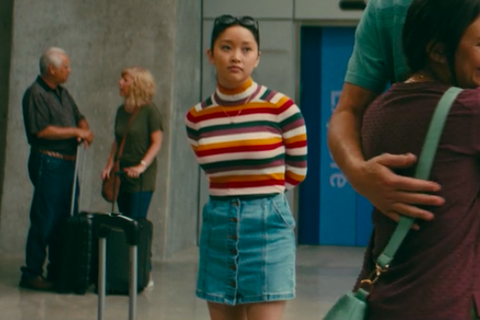 Image via Seventeen
2. Striped Turtlenecks
Lara Jean Covey may have been the inspiration for this fall trend. With the success of To All the Boys I've Loved Before, girls around the world would love to imitate this sassy introvert's style. This season is cool enough for a cute striped turtleneck. Pair it with a year-round staple denim skirt to nail that movie scene.
Image via Pinterest
3. Booties
Booties -- the sneakers of the fall season. Cute and comfy, these babies can spruce up any outfit, whether it be a leather jacket with jeans or a sweater with a skirt. Whatever the occasion, boots will rise to the challenge of perfecting your look.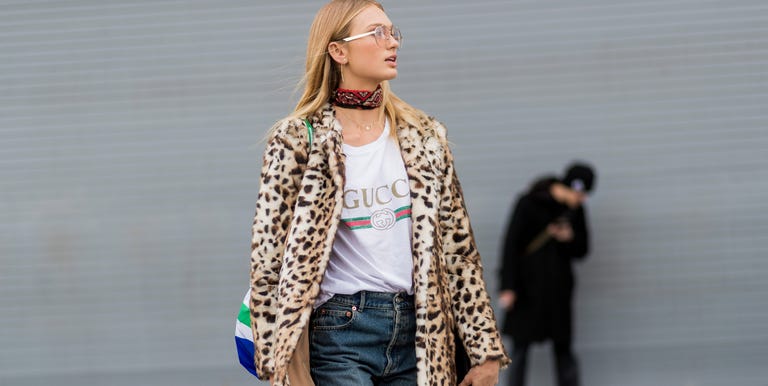 Image via Getty Images
4. Animal Print
From leopard to cheetah and zebra to tiger, animal prints are conquering the fashion kingdom this fall. Straight from the catwalk, this trend is here to stay for this season! Whether you're hunting for snakeskin accessories or on the prowl for a leopard jacket, you'll sure poach a few glances on the way to class.
Image via Pinterest
5. Corduroy Overall Dress
The fashion industry strives on retro revivals with a modern twist. A girly alternative to denim overalls, the corduroy overall dress is perfect for the transition from summer to winter. Pair it with a t-shirt for the sunny days or a fuzzy sweater for the cooler ones. With this versatile addition to your wardrobe, the choice is yours.