The 5 Essential Christmas Bops to Add to Your Christmas Playlist
Christmas time is here! Unlike other holidays, this is the only one that includes music specific to the season. People worldwide christen the holiday spirit with some Christmas tunes every single year. For the entire month of December, you'll be unable to escape the music in malls all across the country. These songs range in classics from Frank Sinatra to more modern tracks such as those from Justin Bieber. There is a wide spectrum of Christmas music, so you're likely to enjoy at least one! To start the holiday season right, here are five of my personal favorite songs you need to include on your Christmas playlist. 
5. "Underneath the Tree" by Kelly Clarkson
Image via Google Images 
First-time American Idol winner Kelly Clarkson sings one of the most catchy Christmas songs to date. "Underneath the Tree" is a track off of Clarkson's first Christmas album Wrapped in Red. Clarkson sings that the only gift she'll need underneath the tree is the companionship she has during the holidays. It's a song you and the family can belt out as you attempt to reach Clarkson's flawless high notes. Critics have compared this track to Mariah Carey's "All I Want For Christmas Is You" and predicted it to be a potential holiday classic. 
4.  "All I Want For Christmas Is You" by Mariah Carey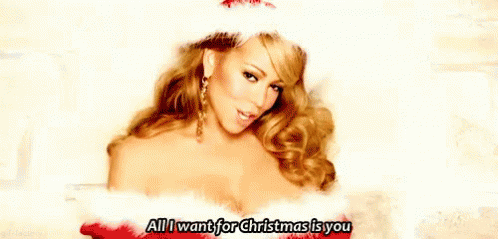 Speaking of Mariah Carey's classic, here is the famous "All I Want For Christmas Is You". There's no way you haven't heard this track. Carey has made more than $60 million alone on royalties from her 1994 smash. Each year, she makes about $500,000 on the song, according to the Daily Mail. It's nearly unavoidable to hear this song during the holiday season. Since its release in 1994, it has been covered by many artists such as Miley Cyrus, Ariana Grande, Demi Lovato, and many more. The message of the song is timeless; rather than wanting presents this Christmas, Carey sings how she would rather have the company of her loved ones on Christmas. Carey has left behind a legacy and this track is a Christmas standard. 
3. "All I Want Is You" by Justin Bieber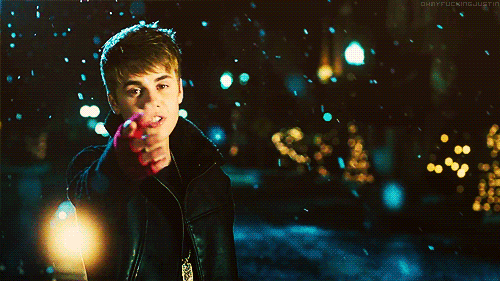 Gif via Giphy 
Canadian pop-star Justin Bieber released his first Christmas album Under the Mistletoe in 2011. On the album, Bieber collaborated with some big-name artists like Mariah Carey, Busta Rhymes, and Usher. Unfortunately, "All I Want Is You" is a track that tends to be overshadowed by the other hits on the album. The message mirrors that of Mariah Carey's "All I Want For Christmas Is You". For Christmas, Bieber doesn't want presents— all he wants is to spend Christmas with his girl! The song captures what a teenage boy might be feeling during the holiday season. Admit it: you've imagined Bieber serenading you around the holiday season. You're not alone.   
2. "Last Christmas" by Wham!
Image via Google Images 
In 1984, English pop duo Wham! released "Last Christmas". The late George Michael wrote and produced the track. It charted high when it was originally released, and the duo donated all of their royalties to the Ethiopian famine. This song has been covered by many legendary artists over the years such as Jimmy Eat World, Taylor Swift, Hillary Duff, and many more. Contrary to the normal joyous holiday track, this song covers heartbreak. Specifically, it touches on how the holidays are not happy for everyone. Mic describes it best, "not every Christmas ends with a kiss under the mistletoe." There are two sides of Christmas and it's important to recognize both. This heartbreaking ballad has survived more than three generations and will probably last for generations to come. 
1. "Puppies are Forever" by Sia
Image via Google Images 
Puppies and Christmas: how could you go wrong with that pairing?! Australian singer Sia brought these two things together into one song called "Puppies are Forever". This track is on Sia's first Christmas album Everyday is Christmas. In the song, she sings about how puppies are not just Christmas gift... they are so much more than that. Sia notes that getting a puppy is a big responsibility and that you shouldn't get one if you have no intention of caring for it for the rest of the year. Sia also stresses the importance of adopting rather than buying animals from pet shops. Her music video was a collaboration with ASPCA to raise awareness regarding dog adoption. She sings about finding her best friend- her dog- at the "old dog pound". The track even incorporates some vocals from hounds themselves! Overall, the song will make you want to hug your dogs really tight this season.