10 Reasons to be Thankful for the Mother Figure in Your Life
Although we may not tell them as often as we should, there are numerous reasons to be thankful for the superheroes in our life, sometimes known as mom, grandma, aunt, big sister, or whoever she may be! She should be celebrated every day of the year, but here are a few reasons to thank your mother figure on her special day:
1. She always knows how to turn your frown upside down.
Whether it's a broken heart, failing grade, or just a bad hair day, she always knows the right thing to say.
2. She is your best friend.
She laughs at your jokes (no matter how dumb they are), gives you a shoulder to cry on, and enjoys catching up on juicy gossip.
3. She has taught you many important lessons.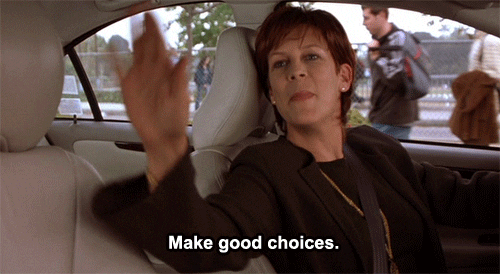 Like treat others the way you want to be treated and don't put foil in the microwave.
4. She never judges you, ever.
You can call her day or night and ask the most ridiculous questions, and you know she won't judge you. She might laugh a bit, but sometimes you can't blame her.
5. She always encourages you to pursue your dreams.
Even if it's not the dream she was expecting you to have.
6. She's there to pick you up whenever you fall.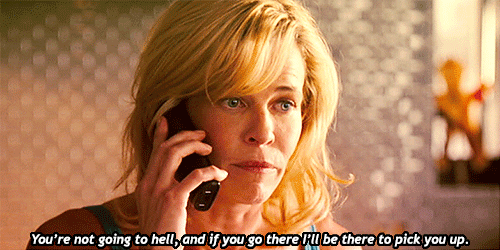 Sometimes you have to learn the hard way that things don't always go as planned, but she is always there to give you a hug, tell you a joke, or hand you a cookie.
7. She always tries her hardest to protect you.
The world can be a frightening place, but it's always less scary by her side.
8. She has superpowers.
She has the amazing ability of finding things you lose and she is always right. (Although we hate to admit it, mom always knows best.)
9. She loves you unconditionally.
She has been there through the good, the bad, and the ugly, but always makes you feel like the smartest, most beautiful, and strongest person in the whole world. My mom never lets me forget because she never hangs up the phone without saying "I love you."
10. She gives you a thousand reasons to be thankful for her every day.
She goes above and beyond to make sure you are happy, no matter what day of the year it is.
Whether it's your mom, grandma, aunt, or big sister, be sure to thank the amazing woman in your life who has been there for you no matter what!