Why Lara Jean Covey Is The Perfect Rom-Com Heroine That Encapsulates Our Time
With the upcoming release of the sequel to the film, To All The Boys I've Loved Before, I reflected on the deep connection and love young women have had for the film's heroine, Lara Jean Covey. Lara Jean is shy, awkward and introspective. She is a hopeless romantic who deeply loves her family and friends. In the novels, and now in the films, we see a female character go through high school, and then grow into a young woman, without any sexualization. As a character, Lara Jean has a good heart and is very genuine, traits which are sometimes difficult to find in modern romance films, which wish to appeal to the type of audience that wants a more cynical, mocking take on human nature. This is not to say Lara Jean is flawless in her youthful stage. Far from it. It is simply that she is a bundle of nerves and contradictions, and that makes her easily relatable and easy to find a connection across ages and ethnicities, and possibly genders. The movie creates a realistic heroine to follow in this coming-of-age rom-com.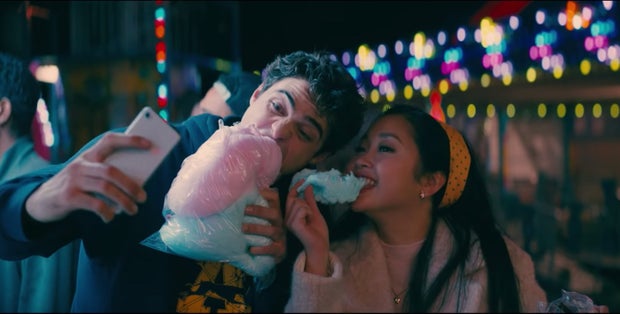 Netflix
Many young women in this so-called Generation Z fell in love with fictional worlds and fictional characters in a manner that we have perhaps not seen since the days of Radcliffe, Austen and the Bronte sisters. We have seen young women obsess over the novel and screen versions of Twilight, The Hunger Games, The Vampire Diaries and the television series version of Teen Wolf. What each of these works provide, with either a horror or dystopian backdrop, is how being a young woman in the real world can be very difficult and scary- even more so when flirting and dating. There was, in these works, a combination of escapism and female empowerment. In modern young adult fiction, the young women characters have had much more autonomy in how they handle their power, and most importantly, who they love.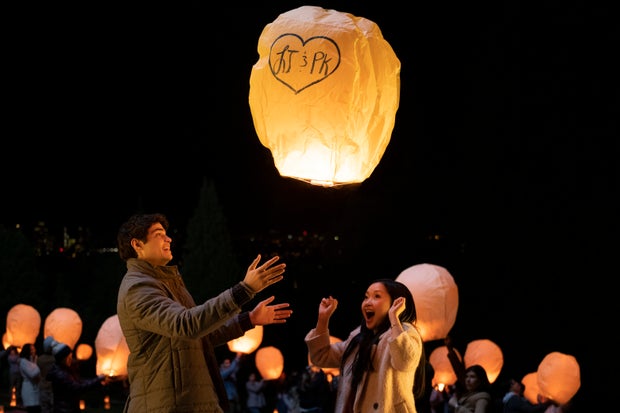 Bettina Strauss/Netflix
Lara Jean as a character strongly speaks to that autonomous and independent mindset, as she hides inside her more traditional romance novels and her love letters. Young women raised their collective right fists, radical-style, when Lara Jean's love interest, Peter, asks Lara Jean why has never had a boyfriend before. She responds, "I love to read about it, and it's fun to write about and to think about it in my head, but when it's real..." He interrupts her and says, "What? It's scary?" And she says, "Yeah." In fiction, there is a sense of tidiness and anything, especially good things, can happen after a journey. Real life makes no such promise, which causes young women to be much more cautious about who they date, if they date at all. Lara Jean pushes back against the expectation of love and sex in high school, and demands her right to be respected for her overall personality and her values, which becomes powerfully inspirational for young women who do not want to be defined by their sexual lives. They watch how a precocious young woman afraid of leaving the comfort of fiction grows and matures into a strong-minded woman.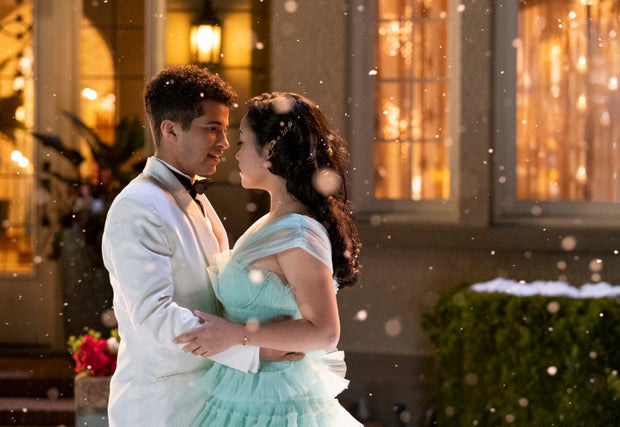 Bettina Strauss/Netflix
Lara Jean Covey, as perhaps with Elizabeth Bennet in Austen's Pride and Prejudice, has been an icon for many modern young women who either read the books or have simply watched the first film. The novels and the film represent a great leap in redefining the tropes of a romantic comedy. Lara Jean does not fight in any open and loud way. She is not the classic Elizabeth Bennet type of female heroine. Instead of being brazen and harsh, Lara Jean's heroism comes from within her kindhearted and introspective personality, which makes for a more kindhearted and introspective drama. We cannot wait to see and grow with Lara Jean. Lara Jean tells us we are not destined to hide inside Emily Dickinson's attic, and that we can cause others to realize we matter, without changing our essentially less-than-heroic personalities.