The Ultimate, Fool-proof Guide to Getting Rid of Acne Forever
This is a sponsored feature. All opinions are 100% our own.
For the past six years, acne has been my greatest enemy. It put a damper on my confidence and self-esteem and constantly left me feeling frustrated and helpless. Almost everyone has experienced acne at some point in their lives, and some might even still be dealing with it today. I spent the past couple of years researching, testing products, and talking to my dermatologist to help find a solution for my acne-prone skin. I've summed up all that I've learned from my past experiences in this article. If you have stubborn acne that—no matter how much money, time and effort you spend—will not go away, this post is for you.
Don't use too many "acne" products
There are tons of products out there claiming to get rid of acne. But a lot of these products—drug store and even high-end—are extremely irritating and drying. A lot of companies assume that if you have acne, then your skin is oily or dirty. Therefore, many acne products have a ton of alcohol and strip your skin of its natural oils, which aggravates your acne even more, making it more prominent and inflamed.
Whether your acne-prone skin is oily or dry, you need hydration. Don't be scared of hydrating products! If you find the right ones, they can do wonders for your skin by helping to soothe it and calm down the redness and inflammation. Next time, when looking for skin care products, make sure to avoid ones where the first few ingredients contain "alcohol." Also, several acne products have salicylic acid in them, which is a great exfoliating ingredient! However, it will only help your skin if you use it in moderation. Let's say you use a face wash, toner and lotion all with salicylic acid, your skin is being stripped, layer by layer, three times! All you need is one for it to be effective. If you strip your skin of its natural oils, your skin will produce even more to compensate for that loss, thus making you even more oily. Moral of the story? Don't go crazy with acne-specific products!
Cosdna.com
To find the "right" skincare products, Cosdna is basically your Bible. This website is an encyclopedia for skincare and makeup products. When you search for any product, the website will display the list of ingredients it contains, and it will rate it on three different scales: acne, irritant and safety. The "Acne" category shows you on a scale from 0-4 the likelihood an ingredient will cause you to break out. The "Irritant" category shows you on a scale from 0-4 the likelihood an ingredient will irritate your skin, and so on. Therefore, this website can help you find hydrating products that will not break you out, acne products that won't strip your skin and any other products you are looking for depending on your skin type.
Korean Skin Care Products
Over my six-year battle with acne, I found it very difficult to find affordable, quality products from my local drug and department stores. Almost every American product that is geared towards reducing acne has a ton of irritants and harsh chemicals. My skin used to get chemical burns from all of the acne-based products I would use. I realized that in order to find high-quality American products, it would require a lot of money—money that my teenage self did not have.
As I started to research into the depths of the internet, I had come across the perfect solution: Korean skin care products. They are extremely affordable and always made with clean, non-irritating ingredients. Seoul, South Korea is the beauty capital of the world, and the market for skincare is extremely competitive. Because the technology for skincare and beauty products is so advanced, it is incredibly easy to find high-quality products at affordable prices. In fact, a lot of American stores, such as Urban Outfitters, Forever 21, Sephora and Ulta are starting to sell Korean beauty products with the rise of social media over the past decade. However, I am here to tell you to NOT buy your Korean beauty products from these mainstream websites. The prices are often inflated and a lot higher than it would normally cost in Korea. Instead, you should use my holy-grail website: Jolse.com. Their prices are very comparable to those in Korea, and they give tons of free samples! The best perk? Free shipping!
The Best Way To Wash Your Face
Cleansing is probably the most important step when it comes to skin care. It's important to do it effectively. You don't want to under-wash, but you also don't want to over-wash and strip your skin. Here's the best way to wash your face for the ultimate cleanse.
Rinse your face with warm water. This will open up your pores.

Lather up cleanser between the pads of your fingers, and gently rub it in circular motions on your face and neck. I usually do this for about 30 seconds to one minute.

Rinse the soap off with warm water.

Turn the temperature to the coldest setting and do a final rinse with cold water to close up your pores.

Gently pat (don't rub) your face dry.
My Holy Grail Products!
After years and years of research and testing out new products, I finally found the best products for my skin. I have very sensitive, dry acne-prone skin, which always gave me the challenge to find acne products that aren't too harsh and hydrating products that aren't too oily and don't cause breakouts. Here are my favorite products:
This sleeping mask is perfect for the nights where I want a little more TLC. A sleeping pack is basically a mask/cream that is a little heavier and nutrient-dense. I use this product whenever my skin is dry or irritated, and when I wake up, my skin is plump and glowing.
This intensive hydrating serum is made from green tea extract and green tea seed oil which keeps your skin looking soft and nourished. I like to use this product either during my morning routine or right before I go to bed to lock in my face's natural moisture. 
3. COSRX Low Ph Good Morning Gel Cleanser
It's perfectly gentle, while still getting a deep clean. It doesn't strip my skin of its natural oils and maintains the pH levels of my skin.
AHA and BHA are great gentle exfoliants. BHA also has skin-soothing properties that calm inflammation, especially on acne-prone skin. This toner is alcohol-free, but it still takes off anything my cleanser did not.
This product is the game changer for semi-severe acne. I never had cystic acne, but I did have clusters of breakouts on my chin and cheeks constantly. I tried several topical acne solutions, but they all were too strong for my skin and caused chemical burns. I was about to give up on topical acne treatments until I found Differin. This product cleared my skin up completely, and now I rarely break out (only the occasional pimple here and there). I was hesitant to try this product at first because of the mixed reviews. However, I found out the way to use it right. The key is waiting 20-30 minutes after you apply it to your skin before putting your next layer of skin care. In order for this product to be effective, you want to make sure the product is fully absorbed into the skin before rubbing anything else on.
Although a bit on the pricier side, this moisturizer is the perfect product for a day-time lotion. It isn't greasy, but it is still moisturizing. It has great antioxidants to help balance the skin, and it's free of fragrances and unnatural ingredients, which makes it perfect for all skin types.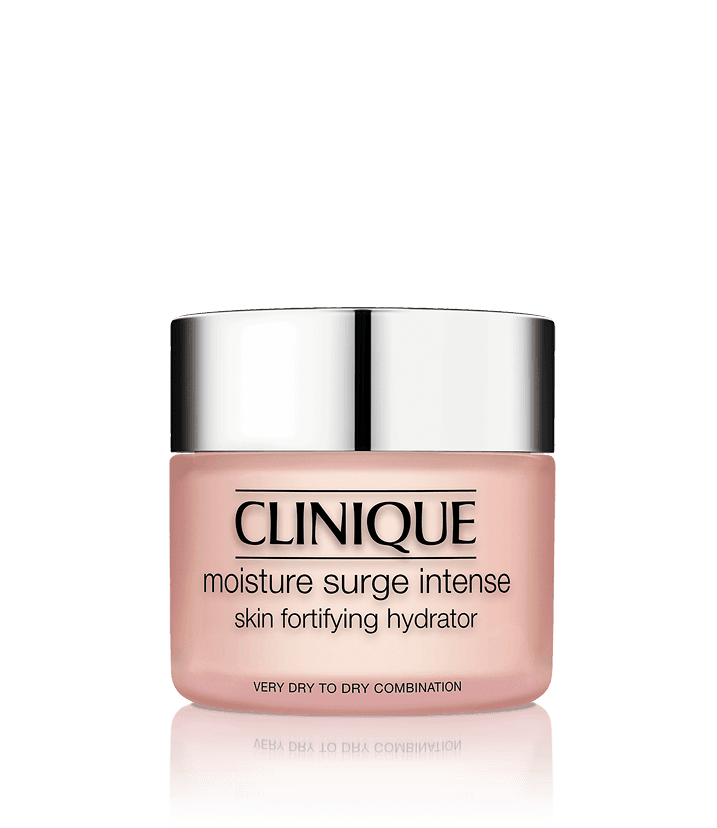 This night moisturizer is perfect for those dry winter months. My skin, even with acne, used to peel and flake during the cold winters. I struggled to find a hydrating moisturizer that won't clog my pores. But after much trial and error, I finally found the answer. This product is perfect for those with dry, sensitive skin—acne-prone or not.
Despite posing a mean, stubborn battle, acne will go away with time, patience and consistency. I hope that these tips provide you with enough knowledge to help guide you on your clear-skin journey. Don't give up, stay confident and proud and, most importantly, know that you are beautiful no matter what! Good luck!