The Top 5 Jolly Christmas Movies Available On Disney+
Thanksgiving is officially over, and it's time for everyone to start the Christmas celebrations. Christmas is filled with catchy songs, pretty decorations and joyful holiday movies. We compiled a list of the best Christmas movies on Disney+ to make your celebrations a little easier: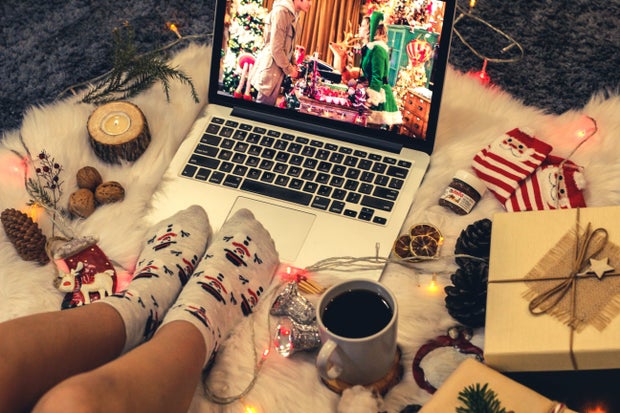 Photo by Samira Rahi from Unsplash
The holiday season isn't complete without watching Home Alone at least once. The main character, eight-year-old Kevin McCallister is accidentally left home alone while his family travels to Paris. Instead of worrying, Kevin takes advantage of his situation by doing everything he was never allowed to do and even fights a dumb burglar duo - The Wet Bandits - that tries to rob his home. This is a classic holiday film that is great for all ages. Everyone in the family will be glued to the TV and laughing away.

2.

Home Alone: Lost in New York 

This is probably one of the few instances where the sequel is better than the first movie. Kevin McCallister ends up in New York while his family is miserable in Florida and he comes face to face with the Sticky Bandits (formerly the Wet Bandits) for an epic rematch.

Jim Carrey stars as Ebenezer Scrooge in this classic tale. Scrooge is a grumpy old man who is visited by three Christmas ghosts. The first ghost, the Ghost of Christmas Past, takes Scrooge to his past self. The second ghost, the Ghost of Christmas Present, takes him back to the present to show him the joys of Christmas. The final ghost, The Ghost of Christmas Yet to Come, takes him to his sad future. All the traveling is meant to help Scrooge repent for his wicked ways.

What happens when Santa suddenly dies without properly preparing his successor? In Noelle, Noelle Kringle, Santa's daughter, must help her brother, Nick Kringle, become the perfect Santa, but the pressure is overwhelming. When Nick runs away to the real world, Noelle must follow him in order to save Christmas.

5.

The Nightmare Before Christmas

Jack Skellington is the Pumpkin King of Halloween Town. Every year, Halloween Town celebrates the holiday as usual, but this year, Skellington wishes to do something unique. When he discovers the strange land of Christmas Town, he's intrigued, but no one else can understand his curiosity. His attempts to mix Christmas and Halloween turn into a chaotic situation that Skellington must fix.
We hope this list makes your holidays more enjoyable. Happy holidays!