Hold onto your stockings and ornaments — Christmas is officially less than a month away. As someone who grew up in the temperamental midwest, sunny LA doesn't always carry that seasonal spirit. If you're like me, desperately looking for Christmas magic before the holiday arrives, look no further! I've spent the past week scouring the city forums for festive spots and activities so you don't have to.
And what better way to help you nail a place than through the stars? Here is the perfect Los Angeles Christmas spot for every Zodiac sign:
Sagittarius (​​November 22 – December 21)
The Grove: Winterland by Caruso
We think The Grove's Winterland exhibit is perfect for this adventurous fire sign. Between the decked-out stage and trolley, meeting Santa and the nightly 7 PM snowfall, there are more than enough activities to keep the buzzing curiosity of Sagittarians busy. LA has never felt more festive than in the pathways of this shopping center.
Capricorn (December 22 – January 19)
Every Californian knows the infamous Rodeo Drive: designer brands, socialites and starlets and glittering decorations. The twinkling lights of this street are brightest during December. The world's most ambitious money-makers — we're talking about you, Capricorns — can wrap up their holiday shopping in this street's boutiques, snapping Insta-worthy pics along the way.
Aquarius (January 20 – February 18)
Christmas in the Wizarding World of Harry Potter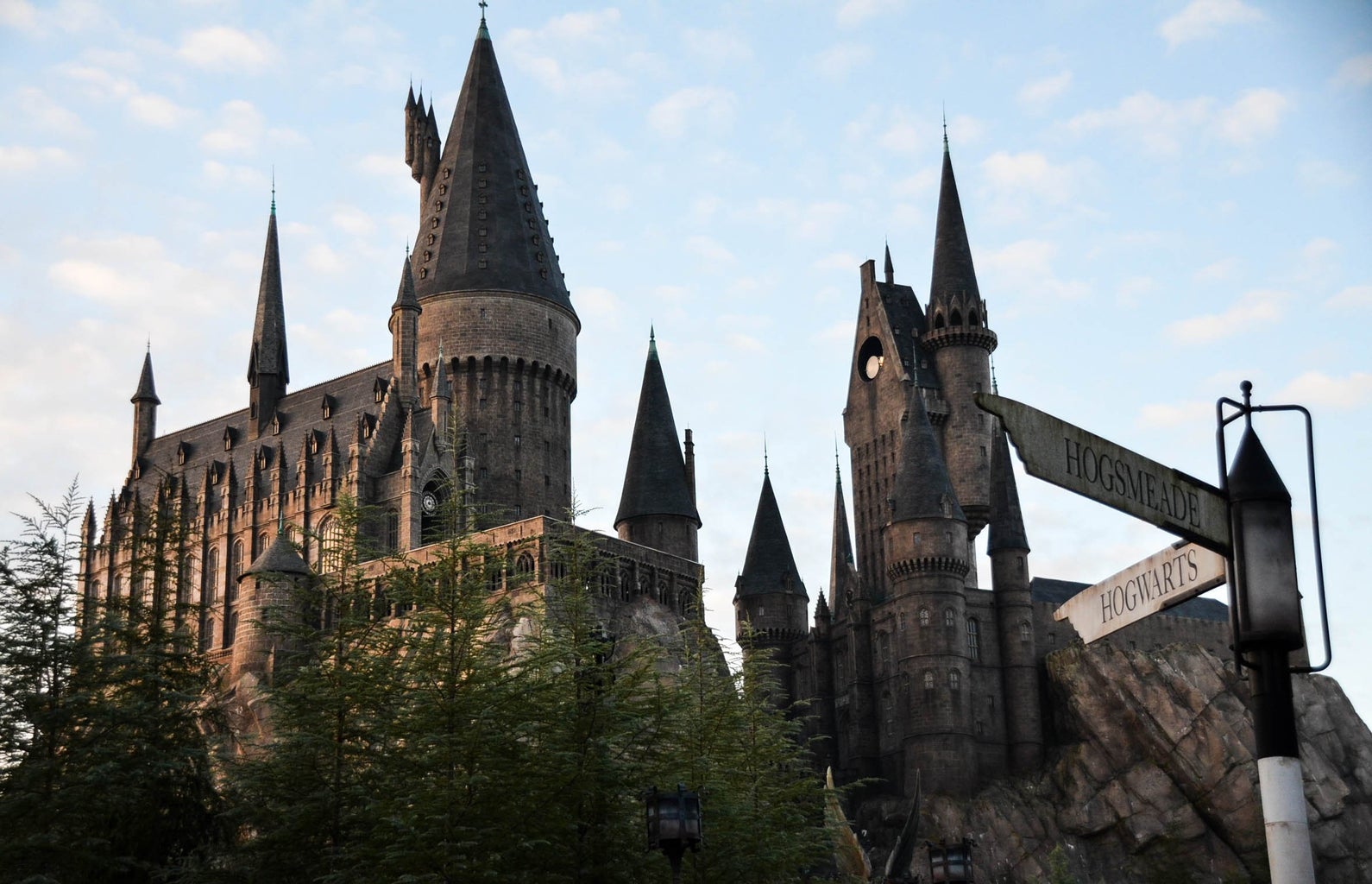 Aquarians are the creative innovators of the world, and they'll find no better place to get those holiday juices flowing than at Hogwarts' very own Christmas celebration. There are endless things to do at Universal Studios, including a surprise visit from the Grinch and hundreds of festive desserts. This air sign will feel right at home.
Pisces (February 19 – March 20)
Enchanted Forest of Light – Descanso Gardens
The daydreaming Pisces will melt into the mystical glow of the Enchanted Garden. I've always felt a sort of Ghibli whimsy walking through their tulip meadows and roving spotlights. I'm no expert, but I am a Pisces, and I promise you will spend hours getting lost in the foggy, aglow paths of this holiday forest.
Aries (March 21 – April 19)
In the heart of Santa Monica, you'll find a quaint ice rink open for skating, with the added bonus of food, hot cocoa, ice cream and all sorts of treats. Knowing the competitive drive simmering in this fire sign, the ice rink makes for the perfect place for Aries to try something bold, challenging and festive all in one!
Taurus (April 20 – May 20)
The grounded, authentic Taurus is most comfortable in relaxed, idyllic surroundings that draw sensory imaginations from the salt of the earth. The LA Zoo Lights exhibit seeks to tie the traditional holiday light scene to nature. It is a celebration of our planet, its lush foliage and wandering creatures, and the perfect hideaway for this earth sign.
Gemini (May 21 – June 20)
If you're a Gemini looking for something to do on Saturday, December 3rd, look no further than Yuletide Cinemaland's screening of the classic Christmas film Elf. With the lively Mercury as their mother planet, Geminis are sure to enjoy Yuletide's light tunnel, hot chocolate, piano sing-alongs and of course, the iconic Will Ferrell movie.
Cancer (June 21 – July 22)
Cancers — keep your calendars open on December 10th because you won't want to miss this celebration of the winter holidays. As the crab water sign, Cancers are known for their ability to wade between both sea and shore, so they're guaranteed to enjoy the parade. 2022 marks the 60th year of its tradition, a perfect event for this sentimental sign.
Leo (July 23 – August 22)
2022 SoCal Gingerbread Challenge
If there's anything Leos love, it's showing off, and Burbank's three-day-long gingerbread building challenge is their perfect opportunity to do so. This fire sign will enjoy the dramatic ups and downs of a mass competition, battling for categories such as Tallest, Best Decorated, Most Original and more. And if you don't want to compete, you can always preview the entries!
Virgo (August 23 – September 22)
The Nutcracker with Dudamel: Tchaikovsky & Ellington
Systematic and diligent, Virgos will enjoy the LA Philharmonic's stunning performance of The Nutcracker. Get tickets for the concert on December 3rd, 4th, 14th or 18th, and tune in to the reinvigorating music. The meticulous nature inside this earth sign is sure to appreciate the dedication and practice of LA's greatest musicians.
Libra (September 23 – October 22)
This air sign is defined by its inner harmony and aesthetic appreciation — the perfect combination for Lightscape's magical installation. Open until January 8th, this light show is a must for all Libras. Enjoy dazzling fuses of light, color and sound as you walk around the Arboretum's myriad of pathways at night. 
Scorpio (October 23 – November 21)
Holiday Light Festival – Griffith Park & Southern Railroad
This light festival features an evening train ride around Griffith Park. For the elusive Scorpio, their mysterious dreams will be fulfilled sitting in a train car, writing poetry or staring longingly out the window, capturing the curiosity of all passersby. There is no better way for this moody water sign to delight in holiday activities (without seeming too delighted, of course!).
If The Stars Align…
December is not only for the Sagittarians and Capricorns of the world —there's something for every sign out there, especially in a city as big as LA. We hope this list helps make your holidays more memorable. 'Tis the season ladies! Get explorin'!